Dramatic Viral Images Show Lifeguard Rescue Surfer in Treacherous California Waters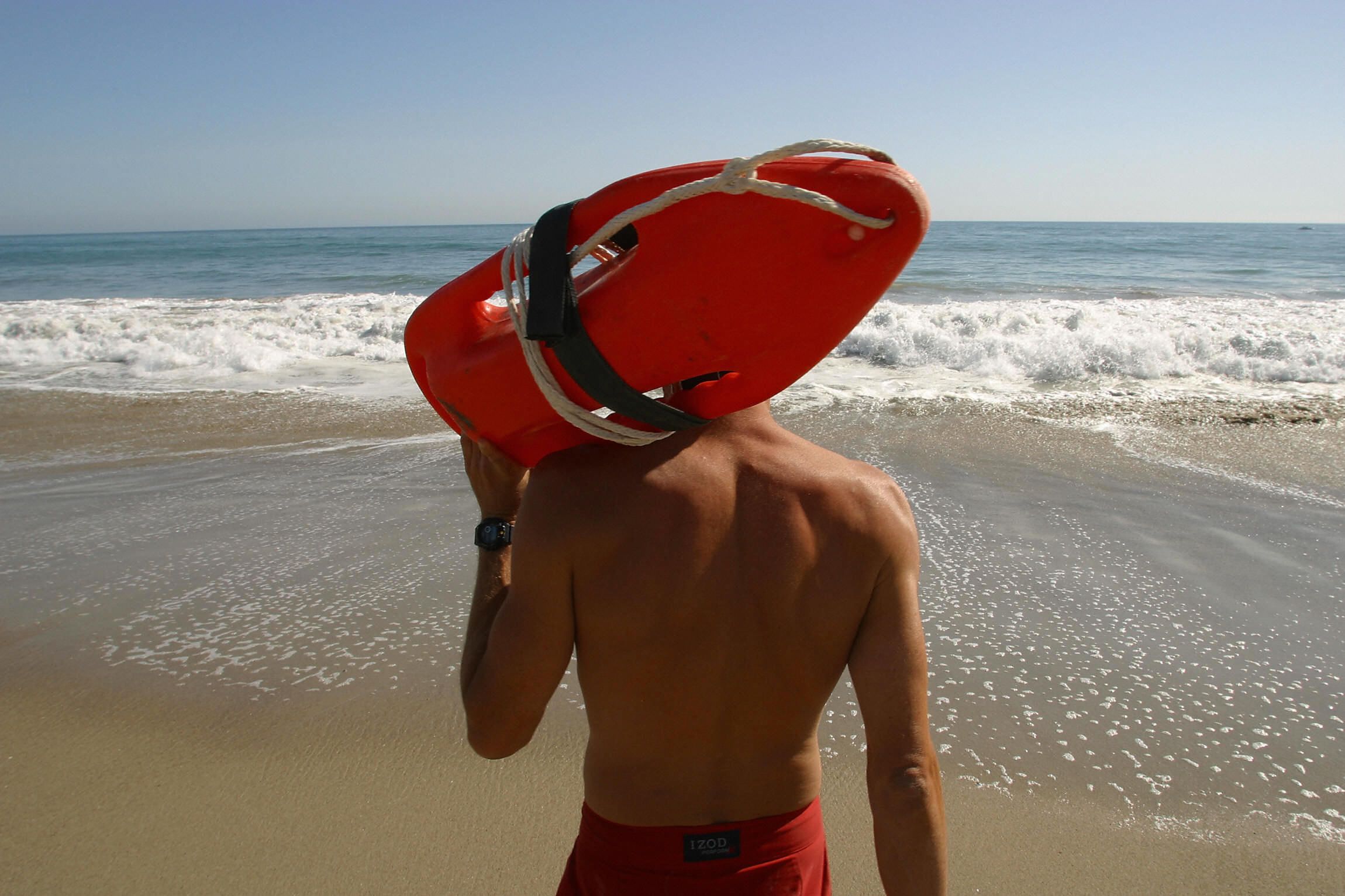 A photographer managed to capture the moment a San Diego lifeguard jumps into choppy waters without a full suit during a daring rescue.
Jim Grant was taking pictures of the waves crashing against the rocks at a cove area at Sunset Cliffs when he noticed there was "a lot of yelling and a lot of screaming" from onlookers.
Read more: California lifeguards tell public to stop stealing shark warning signs as teenage boy recovers from "serious" bite
Speaking to San Diego's News 8, Grant said he then noticed a person struggling in the water. The surfer had attempted to make his way to land having been in the ocean, but was now fighting against the waves and rocks in the cove.
Grant took several photos of the rescue, but there was one in particular which has since gone viral showing of one of the lifeguards diving straight into the dangerous waters, wearing a bikini instead of a full bodysuit.
"She just took the bull by the horn," Grant told News 8 describing the fearless lifeguard. "She stripped her clothes off, grabbed her fins, went a little bit lower, then just dove in. People up here [on the cliff edge] were just screaming and yelling and clapping and people were just in shock."
Several social media users asked who the woman in the picture was after Grant posted the photos to his Facebook page.
"Who's the bad ass female lifeguard without a wetsuit?" asked Brian Bransetter. Michelle Cole said: "I'd like to know who the LG is without the full body wet suit. It takes all kinds and THAT is a crazy bad ass MFer."
Speaking to News 8, the lifeguard in question explained that she did have a full suit in her truck, but she didn't have time to put it on as the surfer needed help straight away.
"The picture was great, so whoever took the photo, that was a really great shot. I really appreciate it," she added. "A lot of stuff we do never gets documented, so it's pretty cool."
In the wake of the local media picking up the story of the photograph, the San Diego Lifeguards reminded people of the dangers of swimming near rocky coasts.
"Large surf creates more hazards for swimmers, surfers, and boaters. SWIM NEAR A LIFEGUARD!," they said on Twitter.
The lifeguards also offer more tips on beach and water safety on their website. They include: "Stay clear of coastal bluffs, they can collapse and cause injury" and "never turn your back to the ocean—you may be swept off coastal bluffs or tide pool areas by waves that can come without warning."