Man Accused Of Threatening to 'Kill All the Gays and Children' at San Diego Pride Linked To Bank Robberies
The FBI has linked a man accused of threatening to "kill all the gays and children" at a Pride festival to three bank robberies dating back to 2016.
Andre Lafayette Holmes, 31, has been identified by FBI investigators as a suspect in a series of heists in San Diego County. He was identified after reportedly making harassing phone calls to organizers of San Diego Pride on July 10.
According to police, Holmes told a San Diego Pride employee, "I think I'm going to have to kill all the gays and the children." Asked his name, the caller replied, "I hate the f*ggots."
After hanging up, Holmes allegedly called back four minutes later to repeatedly say, "F*ck Donald Trump. I hate Hillary. I hate f*gs. I'm going to shoot up the Pride event."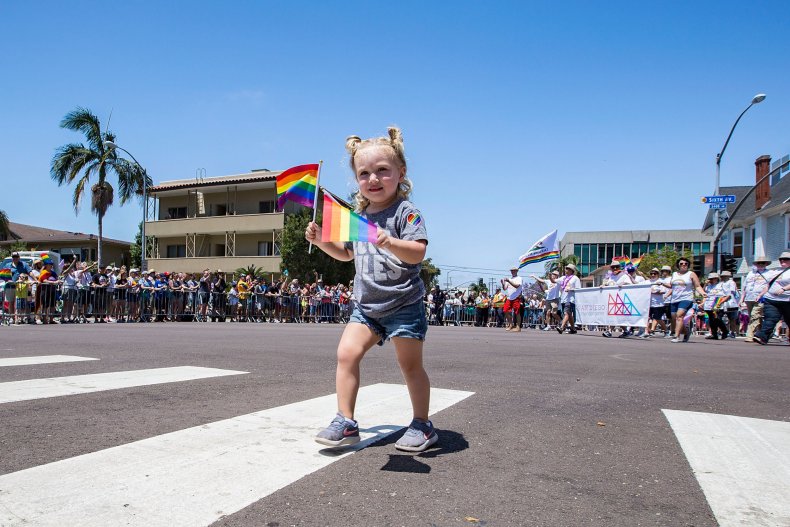 The next day, the San Diego Police Department traced the call to Holmes' number. When authorities pulled him over at a traffic light, Holmes had the phone in his possession.
When SDPD investigators searched his vehicle and home, they found evidence of from the three robberies, including a large bag of cash, a semi-automatic pistol and clothing that matches what the robber was wearing in surveillance videos.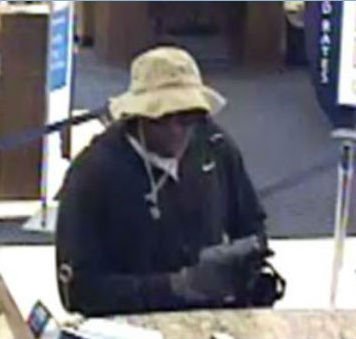 A photo of the suspect in the June 28 robbery of California Bank and Trust in San Diego. Holmes faces life in prison if convicted.
FBI
The first robbery took place on November 4, 2016, at the US Bank on Campo Road in the San Diego suburb of Spring Valley. The robber handed a teller a note that said, "We have guns! I will personally shoot anyone you alert! Don't make me jump over the counter and kill innocent people. Big bills only and I'll calmly leave. Money now!!!!"
Written on the back was the message, "I'm sorry, good man on hard times. Sincerely, Bank Robber."
In the second stickup, at the Mission Federal Credit Union in Scripps Ranch on June 14, 2018, the man pointed a semi-automatic at a teller and demanded money.
The last robbery took place this year, on June 28, at the California Bank and Trust in Hillcrest.
Holmes' family believe he is under stress—his mother, Mina Laroashun, insists her son is not homophobic: "That was some response not to be taken seriously," she told KNSD, "and I don't know if that's him."
Holmes's grandmother, Geneva Roberts, thought his claiming to hate Donald Trump would be out of character, too: "That's amazing to me because I know he likes Donald Trump," Roberts told the station.
Currently in federal custody, Holmes has only been charged with crimes relating to the robberies, though authorities are evaluating further charges connected to the threats against the Pride festival.