San Diego County Wildfire Map: Where Are the Fires Still Burning in California?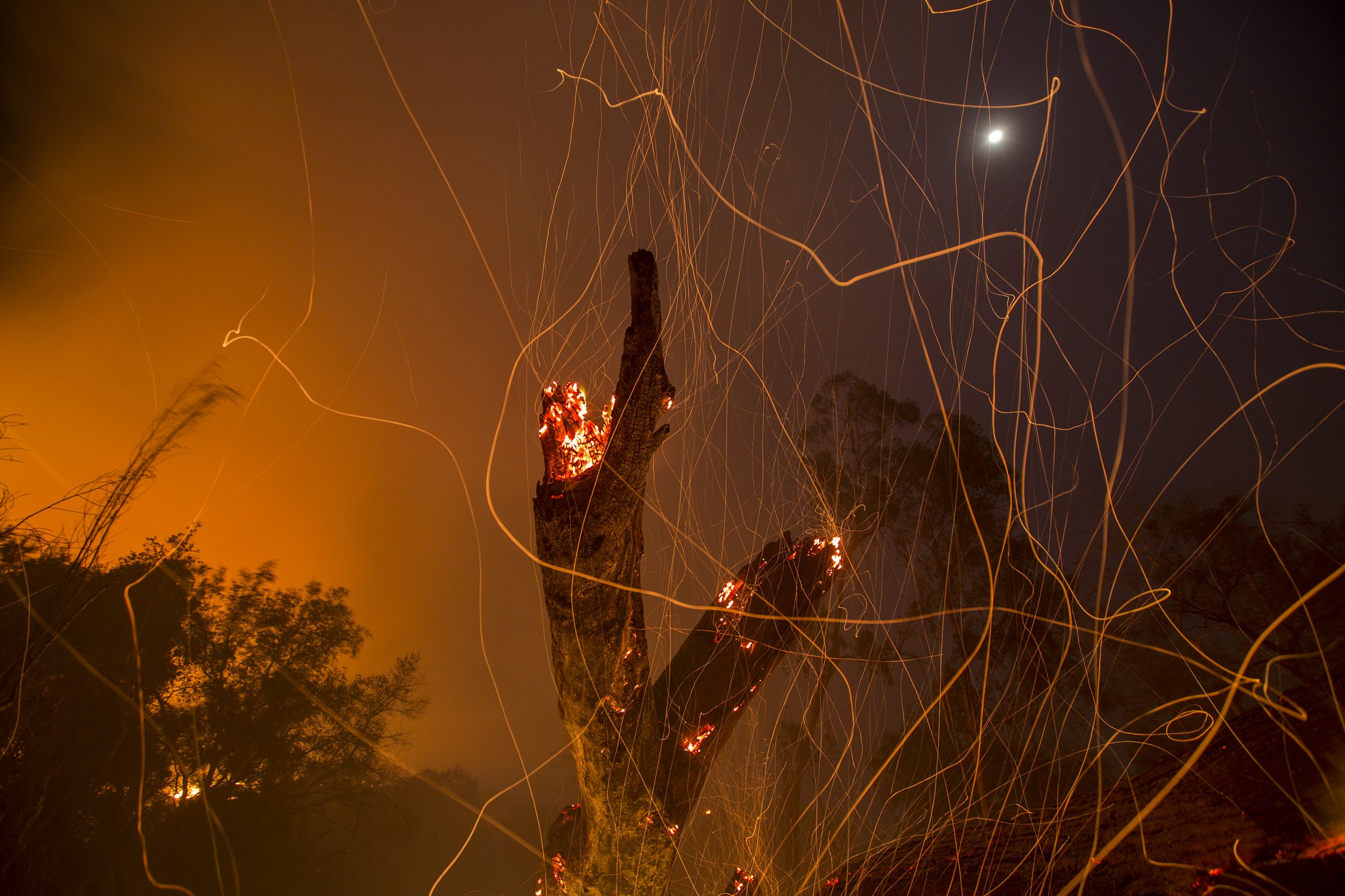 Updated | Wildfires continue to rip across Southern California with tens of thousands of San Diegans evacuating their communities early Friday morning.
The flames spread to San Diego County on Thursday night from a blaze called the Lilac fire. Within hours, the fire scorched more than 6 square miles in the Bonsall area, well known for its thoroughbred training. Owners risked their lives to save hundreds of horses amid evacuation orders that spread as the fire eluded all containment. The trainers eventually allowed panicked animals to run free, and at least 25 horses were reported dead.
In San Diego, approximately 600 people checked into evacuation centers as homes and buildings were destroyed by the flames. There were 11 schools closed and a portion of Route 76 shut down as the fire spread. Los Angeles Mayor Eric Garcetti declared an emergency in response to quickly moving fire as winds along the coast continue to make the fires challenging to contain. There were six active fires in California as of Friday afternoon.
"We are in no way near the end of this," said Ron Lane, the San Diego County officer who oversees public safety, according to The San Diego Union-Tribune.
At least three residents were hurt in the evacuation, but Garcetti said no deaths have been reported.
The surge of wildfires started Monday evening with the Thomas fire before four other fires sparked Tuesday afternoon. By Wednesday, smoke carried through the San Fernando Valley, and Thursday brought an outbreak of flames in Los Angeles County that was fueled by hurricane-level winds. Evacuations for the San Diego fires began Thursday evening and carried into Friday.
The Weather Channel said Friday the damage has made the Lilac wildfire "a significant fire" when compared to the others sweeping Southern California. Extreme winds are helping the fire move quickly and knocking down power lines and trees as the original fires spread. The Thomas fire, which originated the series of wildfires across California, spanned 180 miles as of Friday—an area of land the size of Denver.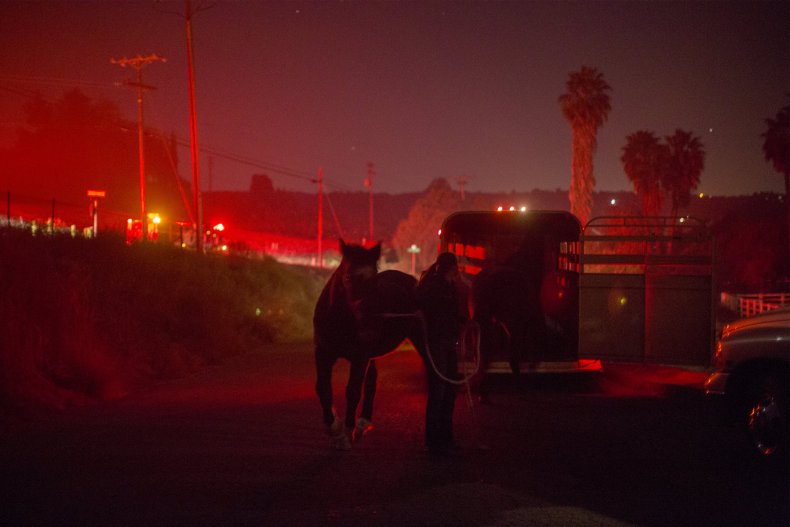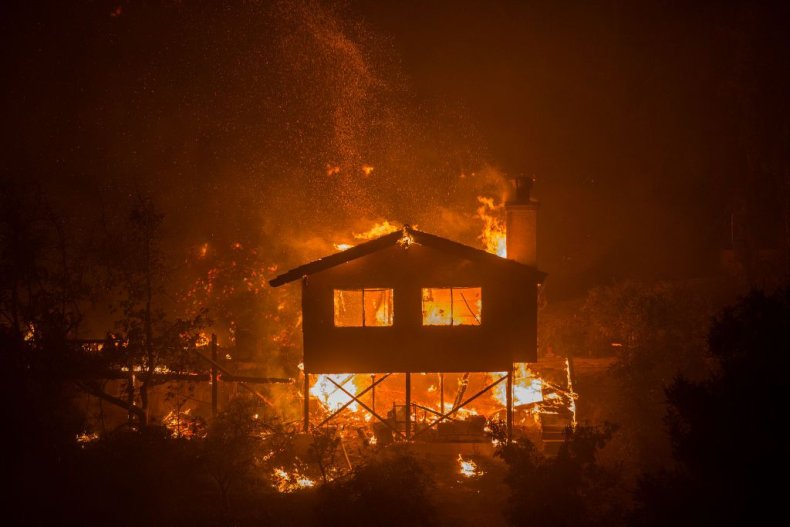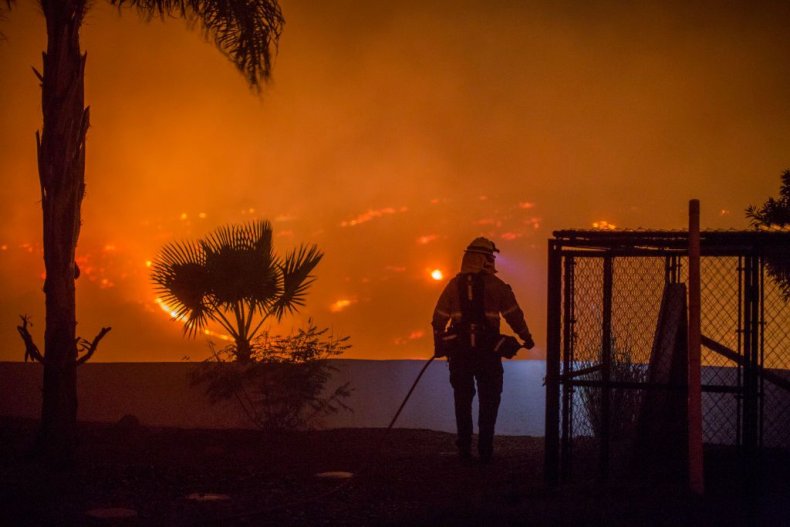 The ongoing December fires in California are still small when compared with the October fires that burned more than 128,000 acres in Napa Valley—about eight times the size of Manhattan—and killed 31 people.
Correction: An earlier version of this story misidentified the name of The San Diego Union-Tribune.