Couple's $1.5K Ticket for Parking in Their Own Driveway Is Overturned
A couple who were slapped with a $1,500 ticket for parking on their own driveway have forced city planners into making a U-turn—after proving it has been used as a parking space since the 1950s.
Judy and Ed Craine were forced to become amateur historians in order to fight the fine in San Francisco, when they insisted the area in front of their home had been used as a parking space since the property was first built back in 1910, even if the vehicle in those days was a horse-and-buggy. But they struggled to find proof of their case in an era where cameras were rare.
The couple had always parked their car in front of their Noe Valley home, but were stunned when they were suddenly hit with a ticket after 36 years. The city's planning department told them it was illegal to park in front of a house unless they had a garage or a covered carport.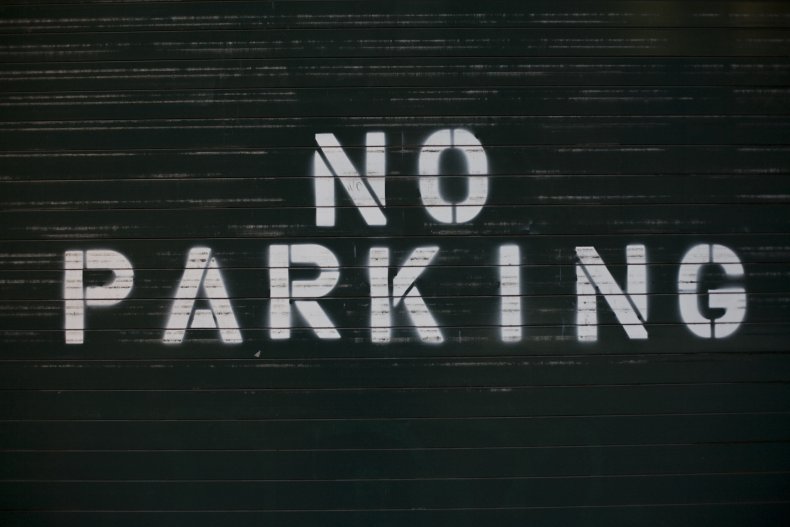 But on Monday the department backed down, admitting that evidence proved the driveway of the home has been used as a parking space since the 1950s—some 70 years—with the Craines parking there for the past 36 of them.
It means the parking space has now been "grandfathered" into becoming legal, and the couple can continue to use their driveway, rather than having to find a spot on the crowded and extremely steep hill they live on.
Ed Craine told news channel ABC 7's consumer affairs segment 7 On Your Side: "[We've] parked in that driveway every day and every night. We got this email saying we can't park in the pad anymore. I said, 'What? That's crazy! ... Why are you taking away something that has great utility?' To all of a sudden to be told you can't use something that we could use for years. It's startling. Inexplicable."
The couple was warned they faced a fine of $1,542, plus another $250 per day if they didn't immediately move their car away from their carpad.
Judy Craine said: "It was very surprising, to say the least. I wrote them back saying I thought this was a mistake." But officials doubled down and said the pair would be fined if they were caught parking on their driveway again.
The couple told planners they believed the space in front of the house has been used for parking since the home was built back in 1910, so the department set them a challenge. Officials told the pair that if they could prove the historic use of the space, the fine would be waived and the use of the area as a parking space would be allowed.
"We could be grandfathered in," Judy Craine said. "If we show them a historical photo that showed a car... or a horse-drawn buggy."
They found a photo of their daughter 34 years ago that showed part of a car visible, but officials claimed it was not historic enough. So the couple trawled through hundreds of historic photos online, and discovered an aerial photo from 1938 that shows either a car or a horse-and-buggy pulling into the driveway. It looked like a little black blob though, as did the other cars along the street, but planners said the photo was too fuzzy to be certain it was a vehicle.
Eventually the couple found evidence that showed the space had been used for parking in the 1950s, and the city agreed to "grandfather" the space's usage.
Speaking before the Craines proved their point and won their case, the city's planning chief, Dan Sider, told 7 On Your Side that the rule was brought in decades ago for aesthetic reasons to "ensure that front yards don't turn into parking lots." He said the city had been forced to act after a complaint, but said: "I recognize that the property owner is frustrated. I think I would feel the same way in their situation."
Sider said the couple would have to build a covered carport or a garage in the spot to make their parking legal—unless they could find a historic picture that proved the space had always been used for parking.
Newsweek has reached out to the city for comment now the Craines have won the right to park on their driveway again.
In September 2021, an eye-wateringly expensive parking spot hit the headlines in Boston when it was listed for sale at $375,000. While a 128-square-foot space in Seattle was offered for $50,000. In Hong Kong, a parking space broke the record for the most expensive parking spot after it sold for $1.3 million.