San Francisco, Bay Area Issue Mask Mandate for Indoor Spaces Regardless of Vaccine Status
San Francisco and Bay Area residents will once again be required to wear face coverings in indoor spaces, regardless of vaccination status, amid a surge in coronavirus cases.
Health officials from Alameda, Contra Costa, Marin, San Francisco, San Mateo, Santa Clara, Sonoma and the city of Berkeley discussed the new COVID-19 health guidelines during a press conference on Monday.
"We're taking this action today in calling for mandatory indoor masking for all residents in public settings because we're all seeing a sharp increase in COVID cases and hospitalizations in our jurisdictions, particularly among unvaccinated individuals," said Sonoma County Health Officer Sundari Mase.
The mask mandate will go into effect Tuesday at 12:01 a.m.
The announcement comes less than a week after the U.S. Centers for Disease Control and Prevention (CDC) reversed its indoor mask policy as Delta variant cases of the coronavirus spike nationally.
The federal health agency is now advising fully inoculated people to begin wearing masks indoors again in places with high rates of transmission. It is also recommending that children in school wear face coverings.
"The Delta variant behaves uniquely differently from past strains of the virus that causes COVID-19," CDC Director Rochelle Walensky said at a news conference. "Information on the Delta variant from several states and other countries indicates that in rare occasions, some vaccinated people infected with the Delta variant after vaccination may be contagious and spread the virus to others."
New daily reported cases have gone up 64 percent on average in the past seven days compared with the week before, according to CDC data. Hospitalizations have jumped 46 percent and deaths have gone up by 33 percent, compared with the previous seven-day average.
In California, 33,407 new cases were reported on Monday. Since the start of the pandemic, the state has reported 3,873,771 confirmed cases of coronavirus infection, resulting in 64,085 deaths.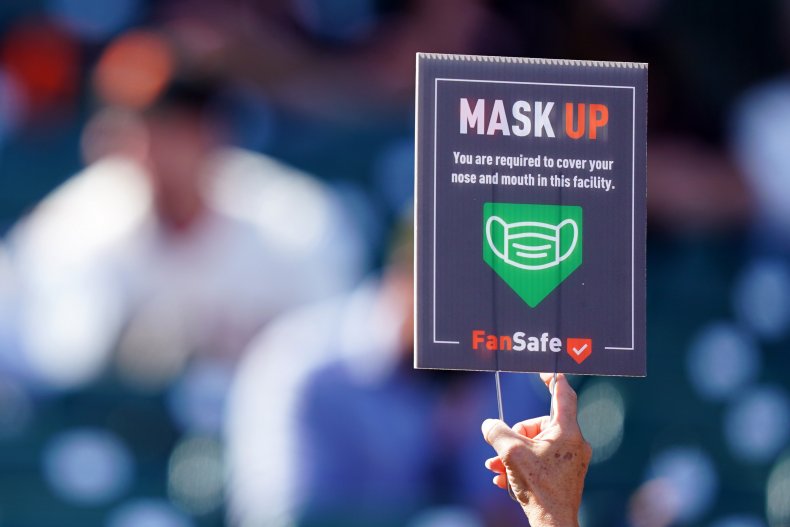 The recent surge caused Los Angeles County, the most populous county in the country, to reinstate a mask mandate in mid-July. Residents are now required to wear face coverings indoors regardless of vaccination status.
Other cities have made similar moves as the Delta variant continues to spread. Las Vegas and New Orleans have imposed mask mandates for county employees regardless of whether they've been vaccinated. Savannah, Georgia, reinstated a requirement that people wear masks in some public settings, citing a "steep and alarming rise" in cases of the virus.
"We know that indoor spaces are where most transmission occurs, and that's why we're basing a masking requirement on an indoor space," said Naveena Bobba, the acting health officer for San Francisco County. "Face coverings protect you and those around you, providing an additional layer of protection for vaccinated people too."