San Francisco High School Offers LGBT Studies Course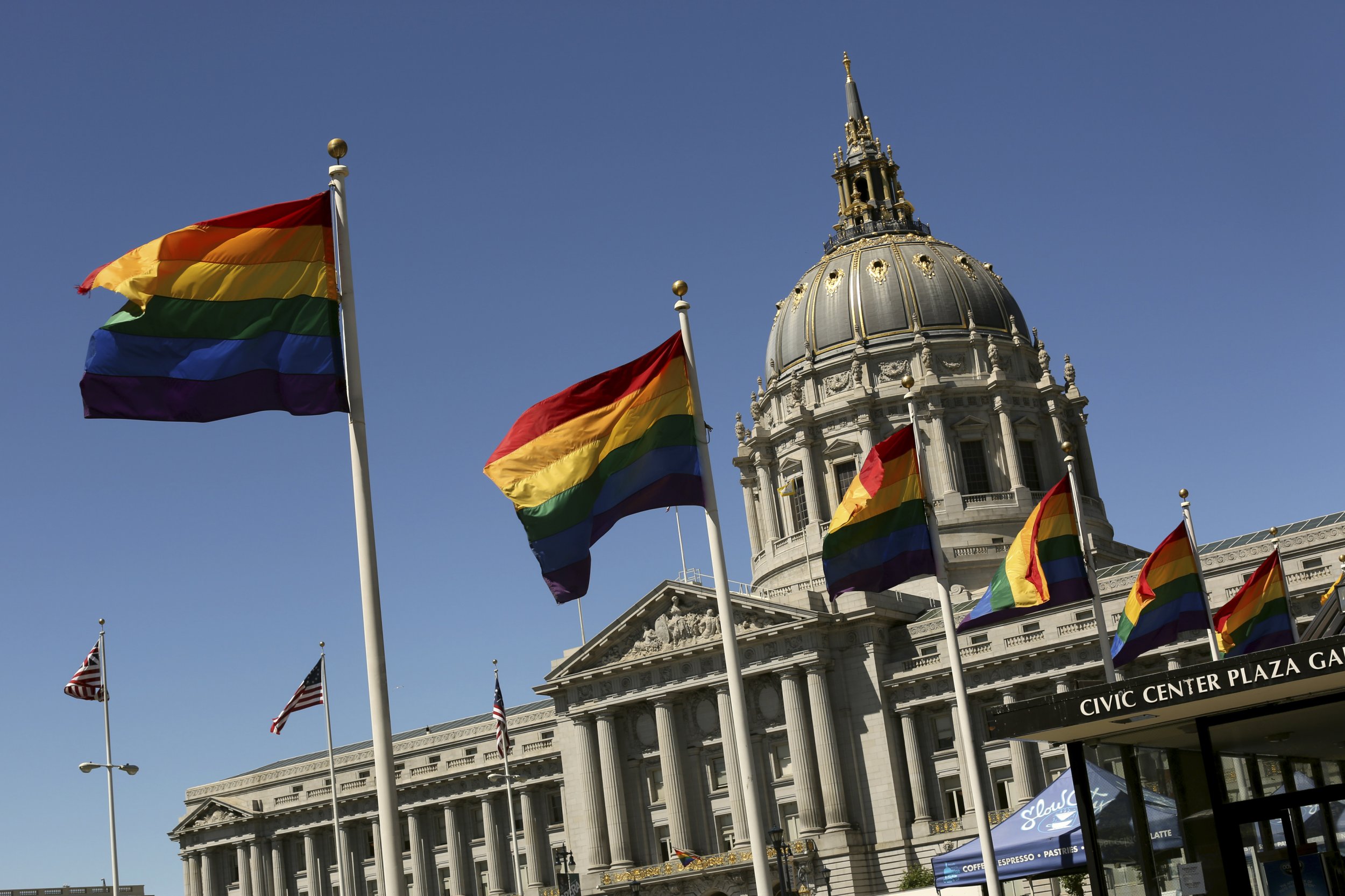 Beginning this fall, a San Francisco public high school will offer a course in LGBT studies, one of the first of its kind at the high school level.
"LGBT studies will explore the American experience of lesbian, gay, bisexual, transgender, queer, questioning, intersex and agender individuals in the United States and across the world," said Lyndsey Schlax, a teacher at the Ruth Asawa San Francisco School of the Arts (SOTA), in a video uploaded to the school's Facebook page.
HISTORY IN THE MAKING: LGBT STUDIES CLASS • FALL 2015 The School of the Arts academic curriculum will be enhanced with an LGBT studies class next fall, taught by academic faculty member, Lyndsey Schlax, making SOTA the first public high school in San Francisco to teach this relevant and vital part of the City's history. Schlax, who studied history at UC Berkeley and San Diego State, and has a Masters in Teaching from the University of San Francisco, claims that she has always been drawn to the stories of grass roots revolutions and social movements. (Her Master's field project focused on integrating arts into subject matter classes, making her subsequent student teaching placement at SOTA a perfectly synchronous event.) Ms. Schlax has been teaching History at the School of the Arts for the past 7 years and was also the Activities Director for Asawa SOTA Student Government for 6 years. As part of the coursework, which encompassed Government, Politics, Leadership and Economics, special guests were invited to share their knowledge and experiences with the students: a federal court judge, active members of political parties, and members of city government. During one of these site visits, Commissioner Matt Haney visited the classroom to talk about government and planted the seed of the idea for an LGBTQ history course. According to Ms. Schlax, the rest is truly history: "I just couldn't let the idea go. SOTA's student body identifies so strongly as LGBT allies, and so many of our students are part of the LGBTQ community (28%!), they needed to be a part of bringing this class to high schools." Props to Commissioner Haney, who championed this new addition to the curriculum and spearheaded the effort with the San Francisco Board of Education. "I'm excited to teach the class because, in San Francisco, at SOTA, students should be learning these stories; they're 'their' stories. With LGBT studies, our students will be learning about advocacy, being a good ally, and the history that shaped San Francisco and the LGBTQ community. And they'll be doing it at a watershed moment - so much is changing in America, and the world, for LGBTQ individuals. In the next few weeks the Supreme Court will announce their decision about marriage equality, and I get to teach this history as its happening. It can't get much more exciting than that!!!"

Posted by Ruth Asawa San Francisco School of the Arts on Monday, June 8, 2015
Specifically, the course will cover "things like the establishment of enclaves, the experience in the military and the end of the 'don't ask, don't tell' policy, the overturning of [the Defense of Marriage Act] and the [Proposition 8] case, what's happening right now with the spread of marriage equality and how that's moving through the U.S. Supreme Court," Schlax said.
Schlax will develop the curriculum, which will focus on LGBT history, NBC Bay Area reports.
Around 600 students attend the Ruth Asawa San Francisco School of the Arts. Of those, 28 percent identify as lesbian, gay, bisexual, transgender or queer, Schlax told CBS San Francisco. In 2014, as part of a wide-ranging survey of sexual orientation among American adults, the Centers for Disease Control and Prevention reported 3.4 percent of Americans identified as something other than straight—1.6 percent identified as gay or lesbian, 0.7 percent identified as bisexual and 1.1 percent identified as something else. A 2012 Gallup poll also found 3.4 percent of adult Americans identified as lesbian, gay, bisexual or transgender. A 2010 study by researchers at Ohio State University and Boston University found as many as 19 percent of adult Americans do not identify as heterosexual.
LGBT studies courses are more common in higher education. Many schools within the University of California system, including UCLA, UC Davis, UC Irvine, UC Santa Cruz, UC San Diego, UC Santa Barbara and UC Berkeley offer LGBT studies majors or minors.
Twenty-five students had enrolled for the high school class as of mid-June, The San Francisco Examiner reports.
Starting in the fall the school will also offer an ethnic studies course, in which students will discuss the "nonwhite experience in the United States," Schlax said.