San Francisco Hospital Offers Second Shot of Moderna, Pfizer to Those Who Got J&J Vaccine
The San Francisco Department of Health is offering individuals who received the single-dose Johnson & Johnson COVID-19 vaccine a "supplemental" second dose of either Moderna or Pfizer but cautioned that the move should not be considered a booster shot.
Zuckerberg San Francisco General Hospital (ZSFG), which operates under the health department, said Monday that people who received the J&J vaccine will be able to get a second shot of either Pfizer or Moderna by the end of the week at their vaccine clinic, according to ABC 7 News. The new dosing allowance appears to be unique to San Francisco.
Dr. Chris Colwell, chief of emergency of medicine at ZSFG, told the news outlet on Monday that he voted to allow the hospital's vaccine clinic to give the supplemental shots because there appears to be a "potential benefit" and "no downside."
"To me, as we look at the future of this virus and now we're facing a fourth surge, it does make sense," he said.
Dr. Lisa Winstson, ZSFG's Chief of Staff and Hospital Epidemiologist, added that the hospital made the decision in part because people have been concerned about whether or not the single-dose J&J vaccine is enough to stave off infection, particularly as the highly contagious Delta variant continues to spread across the country.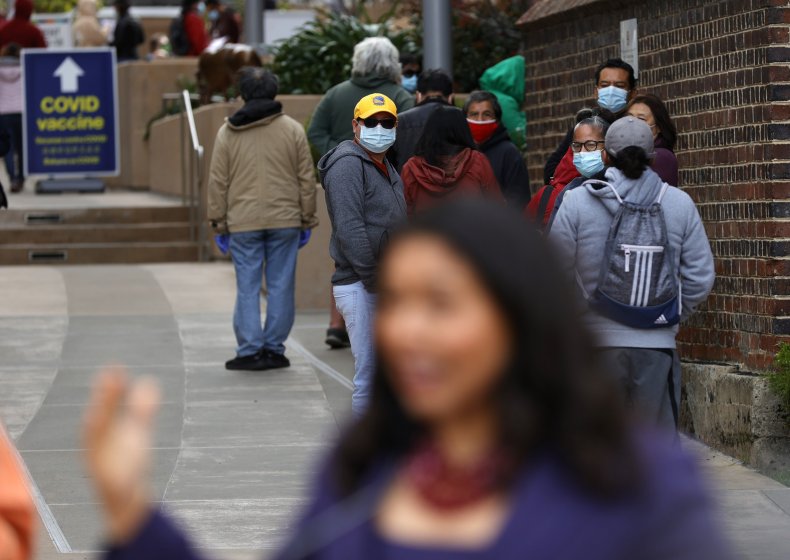 "People are worried about breakthrough infections, people were having concerns about whether that single dose was going to be enough," Winstson said. A supplemental dose, she added, may increase immunity in those individuals. However, she said there is not enough data to support whether or not it will be beneficial at this time.
"There's not a specific recommendation to give it. It's not part of the emergency use authorization," she said while adding that the hospital believes it is "safe" to administer.
The San Francisco Department of Public Health warns that receiving the second dose of an mRNA vaccine should not be considered a "booster" shot, which has not yet been approved or recommended by the Centers for Disease Control and Prevention (CDC).
"The San Francisco Department of Public Health (SFDPH) is currently accommodating special requests from individuals who have received the Janssen (Johnson & Johnson; J&J) viral vector COVID-19 vaccine and in many cases have consulted with their doctor and wish to receive a supplemental dose with an mRNA vaccine (Pfizer or Moderna)," the department of health said in a statement.
"This move does not represent a change in policy for SFDPH. We continue to align with the Centers for Disease Control and Prevention guidance and do not recommend a booster shot at this time. We will continue to review any new data and adjust our guidance, if necessary."
The J&J vaccine only requires one shot and is based on a modified adenovirus—a common virus that causes cold-like symptoms—that has been engineered to carry pieces of genetic material from the "spike protein" of SARS-CoV-2, which causes COVID-19.
In comparison, Moderna and Pfizer, which are both mRNA vaccines, contain tiny fragments of genetic code from the SARS-CoV-2 virus, which are injected into the body and enable the immune system to build up defenses against the disease.
As the COVID-19 variants sweep through the country, many scientists and health care experts have said that additional booster shots will be necessary to strengthen immunity.
But Colwell said that mixing the J&J vaccine with an mRNA shot is not a booster, "because it's not specific for some of the variants, which the booster ultimately will be."
Newsweek contacted Zuckerberg San Francisco General Hospital for additional comment but did not hear back in time for publication.