San Francisco Mayor London Breed criticized the city's school board Wednesday for a lack of COVID-19 planning, amid its focus to change the names of dozens of schools with racist or offensive connotations.
On Tuesday, the San Francisco Board of Education voted to rename 44 schools with associations connected to slavery, racism or human rights violations.
The name changes will affect campuses dedicated to former presidents George Washington, Thomas Jefferson and Abraham Lincoln, as well as Democratic Senator Dianne Feinstein.
Schools will have until April to submit an alternative name, which will then be voted on by board members.
In response to the controversial decision, Breed tweeted Wednesday that the board should instead "bring a sense of urgency to safely reopening our schools," amid the ongoing coronavirus pandemic.
"This is an important conversation to have, and one that we should involve our communities, our families, and our students," she wrote. "What I cannot understand is why the School Board is advancing a plan to have all these schools renamed by April, when there isn't a plan to have our kids back in the classroom by then."
"Our families are frustrated about a lack of a plan, and they are especially frustrated with the fact that the discussion of these plans weren't even on the agenda for last night's School Board meeting," she added.
Breed added that she supports ensuring that students take pride in their school name regardless of race, religion or sex, but believes that decision should be made at the discretion of the students, and within the walls of the schools themselves.
"Let's bring the same urgency and focus on getting our kids back in the classroom, and then we can have that longer conversation about the future of school names," she added.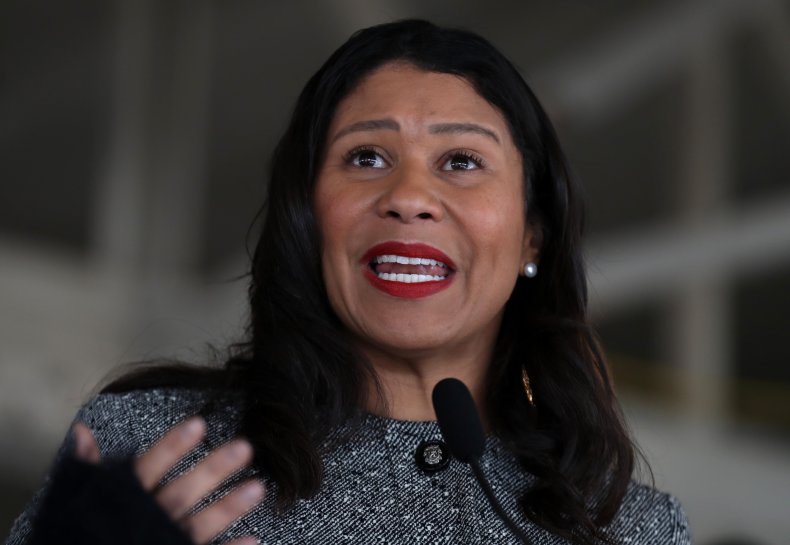 The decision to change the school names was passed on Tuesday in a 6-1 vote.
The board will now commit to renaming schools named after "historical figures who engaged in the subjugation and enslavement of human beings; or who oppressed women, inhibiting societal progress; or whose actions led to genocide; or who otherwise significantly diminished the opportunities of those amongst us to the right to life, liberty and the pursuit of happiness."
Among the schools on the list included Abraham Lincoln, George Washington and Lowell high schools; James Lick and Roosevelt middle schools; and Alvarado, Bryant and Dianne Feinstein elementary schools.
Schools named after Washington and Jefferson will be nixed because both former presidents were slave owners, while Lincoln was chosen based on "his treatment of First Nation peoples," the SF Gate reported.
The school named after Feinstein, a former mayor of San Francisco and current senator, will be changed for her role in reportedly reinstating Confederate flags near City Hall in the 1980s.
"It's a message to our families, our students and our community," board member Mark Sanchez said in the meeting, according to the San Francisco Chronicle. "It's not just symbolic."
Spring Utting, a parent of a student at Lowell High School, joined Breed in questioning why the board is making this decision now.
"Is this meant to distract parents so we don't ask what the school reopening plan is? Do they have one?" she told the SF Gate. "Why isn't that the first item on their agenda?"
A spokesperson for Breed declined to issue further comment on the matter, but pointed Newsweek to previous statements by the mayor criticizing the school board's timing to rename campuses during the pandemic.
"In the midst of this once in a century challenge, to hear that the District is focusing energy and resources on renaming schools -- schools that they haven't even opened -- is offensive," Breed said in October when the board was still deliberating the change.