San Francisco Police Department Says Anti-Asian Hate Crimes Rose 567 Percent in 2021
Hate crimes against Asian Americans and Pacific Islanders (AAPI) rose 567 percent in San Francisco in 2021, according to preliminary data released by the city's police department Tuesday.
Police announced at a press conference Tuesday that 60 victims were reported in 2021 compared to nine in 2020, according to The Associated Press.
San Francisco Mayor London Breed said at the press conference that the real number was likely higher as many victims are reluctant to report the incidents, and pledged her continued support for the Asian-American community, the AP reported.
"Everybody has their own way of reacting and on their own timeline, so sometimes people will react immediately in the aftermath of a crime," Regina Thompson, the head of the FBI's victim services division told ABC News in October. "Sometimes they'll go immediately into crisis and crisis intervention will be needed. Sometimes the full impact isn't felt for hours, days, weeks, sometimes even months after the criminal event and the way that they react, there's absolutely no normal."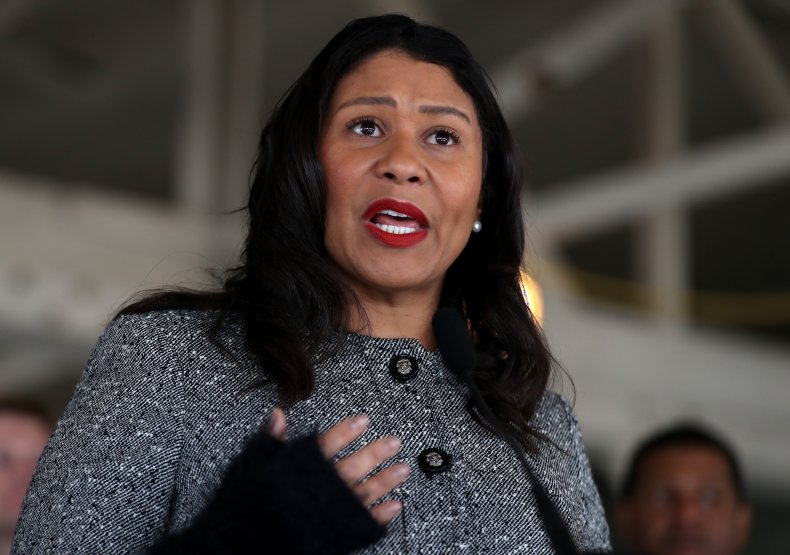 The attacks, ranging from verbal assault to serious physical violence, rose during the pandemic because of anti-Asian sentiment expressed by many due to the COVID pandemic originating in China. The sentiment was furthered by former President Donald Trump, who frequently criticized China for not containing the pandemic, and referred to the coronavirus by multiple derogatory nicknames, according to AP.
The Stop AAPI Hate group, based in San Francisco, has reported over 10,000 incidents of hateful activity from March 2020 through September 2021, according to the AP.
Last October, the FBI reported that anti-Asian hate crimes rose nationally by at least 76 percent in 2020, with 279 incidents reported compared to 158 in 2019, according to ABC News.
The FBI data reported by ABC News stated that about 60 percent of the hate crimes committed in the U.S. in 2020 were based on the race of the victim.
The New York City Police Department hate crimes task force investigated 27 incidents of anti-Asian hate crimes in 2020, according to the BBC.
Thompson told ABC that hate crimes can have a significant effect on the psychological state of the victim because an attack is being perpetrated against them because of a core, unchangeable aspect of who they are.
San Francisco Police Chief Bill Scott said at the Tuesday press conference that the department has expanded its resources to prevent hate crimes, and aid the victims of the crimes, according to the AP. Scott said the department has opened its tip line to more languages, and they have begun issuing safety recommendations for the celebration of the upcoming Lunar New Year on February 1.