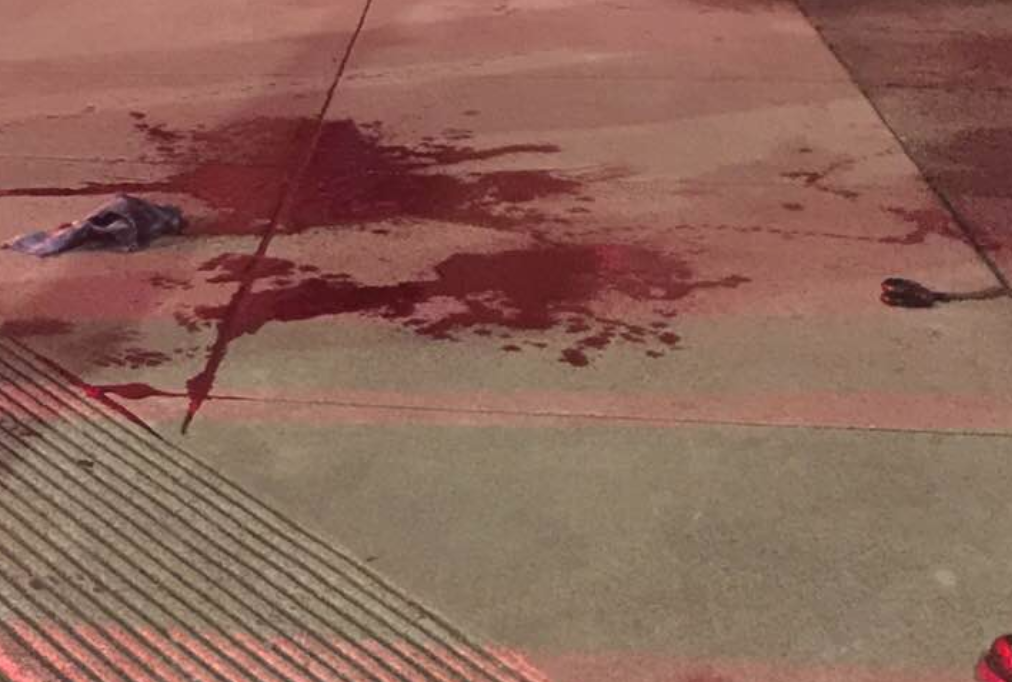 The San Francisco Police Department said officers are searching for a suspect who allegedly cut a man in the hand with a sword during a Friday night altercation. According to witnesses, the suspect was wearing a red "Make America Great Again" hat.
The alleged incident occurred shortly before 10 p.m. Friday near the Church of 8 Wheels, a popular roller skating rink in the city's Western Addition. According to local news reports, the victim and the suspect had gotten into a verbal dispute about the pro-Trump hat, as well as anti-gay slurs the suspect had allegedly been yelling.
The victim tried to grab the hat when the assailant allegedly pulled out a sword and slashed the victim, the San Francisco Chronicle first reported. KRON and KNTV also reported the incident.
After the attack, the victim made his way to the front doors of the Church of 8 Wheels on the corner of Fillmore St. and Fell St. Police told news reporters that the suspect fled the scene on foot.
As of Sunday, police officials were still looking for the suspect and scouring video surveillance that may have caught footage of the attack. Newsweek has reached out to the police department for comment.
David Miles, who founded the roller rink, told Newsweek he didn't see the incident but ran outside to help the victim afterward. He said he believed the victim tried to chase the suspect after being cut but stopped when he realized he was bleeding profusely.
"I was standing in the church and someone came running in saying someone was hurt," Miles said. "I ran outside and saw the guy, and he was bleeding. I mean, gushing so much you wouldn't believe. In the process, they're telling me what happened to him. We tried to stop the bleeding. The ambulance came, and they took him to the hospital."
The victim has been treated for non-life threatening injuries, according to officials.
Miles said the suspect had been hanging around outside earlier in the evening, yelling at customers.
"The guy with the MAGA hat had come to the door and was harassing people, calling them names, but he didn't come in," Miles said. "The people he was calling names ran into the church."
The founder, who goes by the name "Sk8father," posted pictures Friday night of the bloody concrete outside the roller skating rink on Facebook. The red MAGA hat is visible in the picture.
As of Sunday night, the post had garnered close to 500 comments. A slew of users suggested the attack was a hoax, which Miles said caught him off guard.
"It's really concerning..." he said. "There have been a ton of comments."