San Francisco Police Preparing for Possible Trump Rally Outside Twitter HQ
The San Francisco Police Department have reportedly been preparing for a Donald Trump rally outside Twitter's headquarters in the city after the president was permanently banned from the social media platform.
Twitter permanently suspended President Donald Trump's account on Friday "due to the risk of further incitement of violence." The company later prevented Trump from circumventing the ban by using the official @POTUS account.
The San Francisco Chronicle reported that posts on TheDonald.win—a far-right internet forum created to replace the now-banned r/The_Donald community on Reddit—showed users urging Trump supporters to gather outside Twitter HQ in the city on Monday morning.
The publication said that users suggest people wear masks, sunglasses and MAGA hats to hide their identity with one advising people to bring megaphones, whistles, body cameras and "big" zip ties to "citizen arrest violent agitators." Newsweek were unable to verify this and have contacted the forum for comment.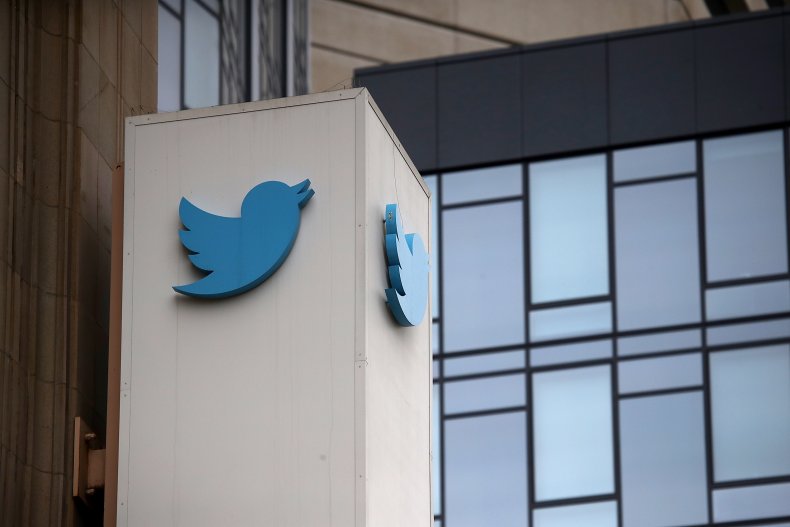 In a statement to several media outlets, the SFPD wrote that they were aware of a possible demonstration on the 1300 block of Market Street on Monday.
It read: "SFPD has been in contact with representatives from Twitter. We will have sufficient resources available to respond to any demonstrations as well as calls for service citywide.
"The San Francisco Police Department is committed to facilitating the public's right to First Amendment expressions of free speech. We ask that everyone exercising their First Amendment rights be considerate, respectful, and mindful of the safety of others."
A spokesperson for Twitter told Newsweek that the company's highest priority was workers' safety.
"While we respect people's right to express their views, we've been transparent about the factors leading up to our decision last week," they said in an email.
Facebook has also suspended Trump's account, including his Instagram, at least until he leaves office January 20, while YouTube, Google, Apple and Reddit are also acting to deal with potentially dangerous content on their platforms.
It comes after Trump suggested he could set up his own social media site. The president sent a series of tweets from the official @POTUS account in an attempt to circumvent his ban, accusing the company of stifling free speech. But Twitter soon deleted the posts, which were captured in screenshots.
"As I have been saying for a long time, Twitter has gone further and further in banning free speech, and tonight, Twitter employees have coordinated with the Democrats and the Radical Left in removing my account from their platform, to silence me — and YOU, the 75,000,000 great patriots who voted for me," Trump wrote.
"Twitter may be a private company, but without the government's gift of Section 230 they would not exist for long," Trump went on.
The official presidential account will be handed over to incoming Biden administration on January 20.
Newsweek has contacted the SFPD for comment.