Former presidential candidate Michael Bloomberg is advising Democrats to change course after a San Francisco school board recalled three members over COVID-19 policies and progressive priorities.
Bloomberg, in an op-ed published Tuesday on the Bloomberg website, said the situation that unfolded in California should be a "dire warning to the national Democratic Party."
"I continue to believe that a healthy and vibrant Democratic Party remains essential to beating back the Republican Party's dangerous turn toward authoritarianism and its tolerance for election subversion," the 2018 and 2020 presidential candidate wrote. "But I am deeply concerned that, absent an immediate course correction, the party is headed for a wipeout in November, up and down the ballot."
Bloomberg's message is the latest warning that the city's plagued school board could reverberate for Democrats across the country, spelling doom for the party in the 2022 midterm elections. Democrats are fighting to maintain control of Congress, where they have a slim majority in the U.S. House and 50-50 split in the Senate.
The San Francisco recall began due to frustrations from parents who said the school board wasted time on issues like renaming schools and other progressive priorities instead of focusing on reopening schools. District students did not return to full-time, in-person instruction until August of 2021.
The three members ousted, all Democrats, will be replaced with appointees selected by Mayor London Breed. Breed, also a Democrat, had endorsed the recall and said the vote was not a "Democratic, Republican issue."
"We failed our children," Breed told NBC's Meet the Press on Sunday. "Parents were upset. The city as a whole was upset, and the decision to recall school board members was a result of that."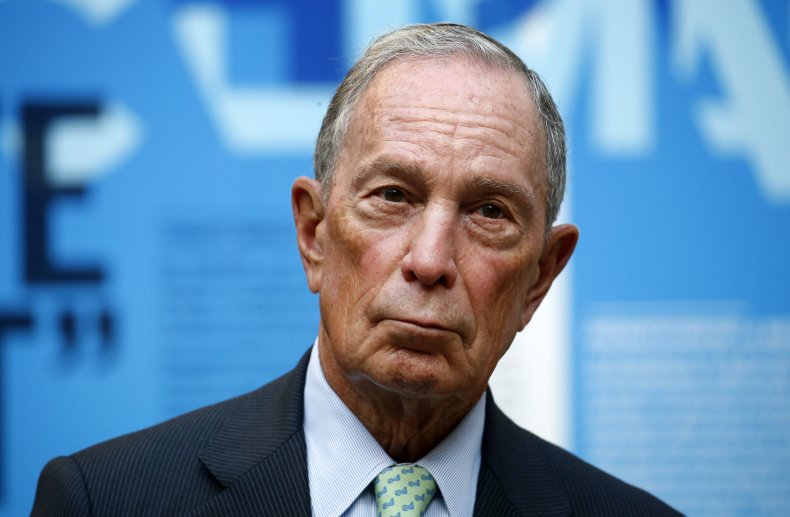 The recall demonstrates how education, namely school closures and COVID-19 protocols such as masking or social distancing, has been a contentious debate among Republicans and Democrats throughout the pandemic.
Bloomberg highlighted the 2021 elections in Virginia, where Republicans swept top offices after education was made a top priority, as an example of how Democrats can lose on the issue this fall. Polling averages compiled by FiveThirtyEight show Democrats behind Republicans in generic congressional ballot races.
"The school board members seemed more concerned with political correctness than educating children," Bloomberg wrote in the op-ed. "Instead of reopening schools, they spent their time renaming them, stripping off the names of historic figures like George Washington and Abraham Lincoln before a public outcry forced them to reverse course. Meanwhile, parents struggled to keep their heads above water as they tried to manage having their children at home."
Newsweek reached out to Breed for comment but didn't receive a response before publication.