San Francisco Seeing 'Dramatic' Number of Exits from City, Though Most Stayed in California
Residents of San Francisco, California, are moving away from the city at a dramatic new pace, according to data released by the nonpartisan think tank, California Policy Lab on Thursday.
The study, which analyzed a popular notion that there was a mass exodus from California last year, found that most people actually stayed in the state throughout the pandemic. But on a county level, San Francisco proved to be an exception.
"San Francisco is experiencing a unique and dramatic exodus," Natalie Holmes, the author of the study, said in a statement.
Net exits from San Francisco from the end of last March to the end of the year increased by 649 percent, as compared to the same period in 2019.
According to the data, 61.3 percent more people left San Francisco during the last quarter of 2020 than they did in the last quarter of 2019 — and 24.6 percent fewer people moved in during that period compared to the year before.
About two-thirds of those who left flocked to nearby areas within the 11-county Bay Area economic region, while 80 percent remained in California.
However, counties in Sierra Nevada mountains and other parts of northern California saw "huge increases" in residency by former Bay Area residents, as high as 50 percent in some cases.
Evan White, Executive Director of the California Policy Lab at UC Berkeley, said in a statement that the data did not reflect a previous concern that rich households "are fleeing California en masse."
"Some folks seem to be worried about the tax implications of wealthy individuals leaving the state, but we don't yet see any dramatic evidence that rich households are fleeing California en masse," he said.
"Unfortunately, because the state relies heavily on income taxes on the uber-wealthy, the departure of even small numbers of wealthy people could negatively impact revenues if they aren't replaced with new entrants," he added.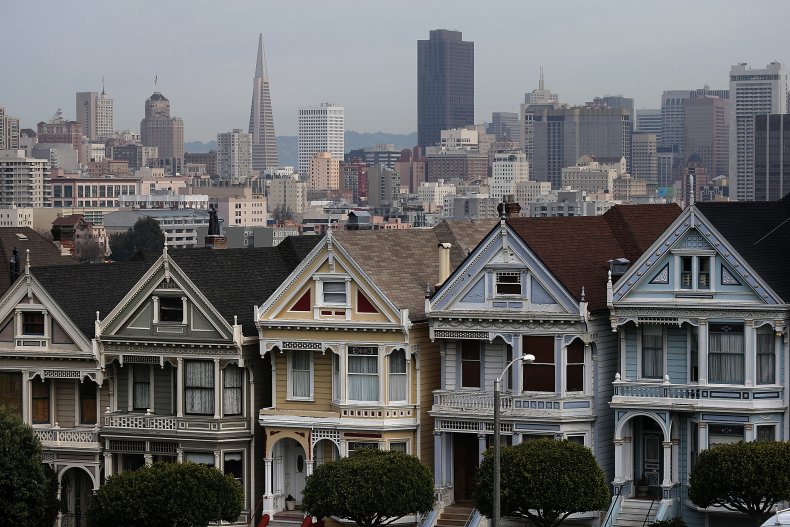 For more reporting on this topic, see below from the Associated Press:
Most moves during 2020 happened within the state, the California Policy Lab said Thursday.
Departures from the state were consistent with historical patterns, but the biggest statewide change was that fewer people moved into California, the group said in a statement.
The lab's researchers used a dataset of quarterly credit bureau information called the University of California Consumer Credit Panel to analyze where people from each California county moved after the coronavirus pandemic struck a year ago.
"While a mass exodus from California clearly didn't happen in 2020, the pandemic did change some historical patterns, for example, fewer people moved into the state to replace those who left," Holmes added.