Public Defender Calls for Charges in San Francisco Police Beating Video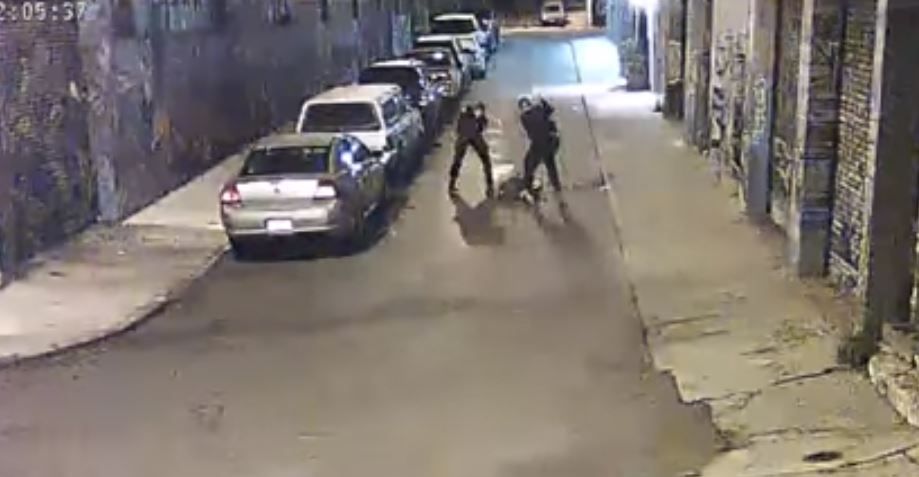 A San Francisco public defender is calling for two Alameda County sheriff's deputies to be charged after a surveillance video emerged of them beating a man in an alley after he'd fled into the city.
The Alameda County Sheriff's Office told the Guardian that Stanislav Petrov, who was suspected of being in a stolen vehicle, fled on Thursday when approached by authorities, crashing into a police vehicle and causing a chase through San Leandro, Oakland and into San Francisco. When the 26-year-old left the vehicle, authorities followed him on foot and into an alley in San Francisco's Mission District, where the beating occurred.
The video shows deputies hitting Petrov repeatedly while he is on the ground. The officers do not immediately attempt to arrest him, and he is seen with his hands above his head.
"The video is shocking in its brutality. The relentless baton strikes on a prone, injured man are reminiscent of the Rodney King beating," Public Defender Jeff Adachi told the Guardian. "As a society, we must stand up for due process and reject the notion that police are entitled to beat a person bloody if he runs or makes them angry."
Petrov remains hospitalized from injuries suffered during the beating.
The deputies involved in the beating told the sheriff's office they believed Petrov was on drugs. On Monday, the Contra Costa Times reported both deputies were put on leave and an investigation is ongoing.
"We're talking to everybody involved," Sheriff's Office spokesman Sergeant Ray Kelly told the Times. "Everything is being done that is supposed to be done. We're talking and cooperating with all agencies."