San Francisco Water Customers Asked to Reduce Consumption or Pay Surcharge
San Francisco officials have declared a water shortage emergency, asking residents in four counties to limit their water use by 10 percent or see a surcharge on their bills, the Associated Press reported.
The move comes in response to the state of California's lengthening drought. The announcement on Tuesday by the San Francisco Public Utilities Commission takes effect immediately for over 2.7 million of its customers.
The affected areas are San Francisco, Alameda, Santa Clara and San Mateo counties. According to the U.S. Drought Monitor's map of conditions in California, all four of these counties are either in the D3 (Extreme Drought) or D4 (Exceptional Drought) categories. Those are the highest and second-highest of its five-category system—indicating that fires are year-round and the water supply is inadequate for agriculture, wildlife and urban needs, among other issues.
Customers who do not meet the water reduction goal will face surcharges of up to 5 percent on their water bills starting April 1. CNN reported that this could add, on average, an estimated $6 a month to customers' bills.
"With California still experiencing devastating drought and the uncertainty around this rainy season, we need to make tough decisions that will ensure that our water source continues to be reliable and dependable for the future," Mayor London N. Breed said in a statement.
CBS San Francisco reported that the declaration will allow the Utilities Commission access to water reserves only made available in emergency situations.
City officials said the average San Francisco resident uses only about 42 gallons of water per day at home, which is less than half of the statewide average.
Data from the U.S. Drought Monitor shows that California has been experiencing one of the most extreme droughts since the late 1800s. In addition, the region has been suffering from wildfires, high temperatures, and low precipitation.
For more reporting from the Associated Press, see below.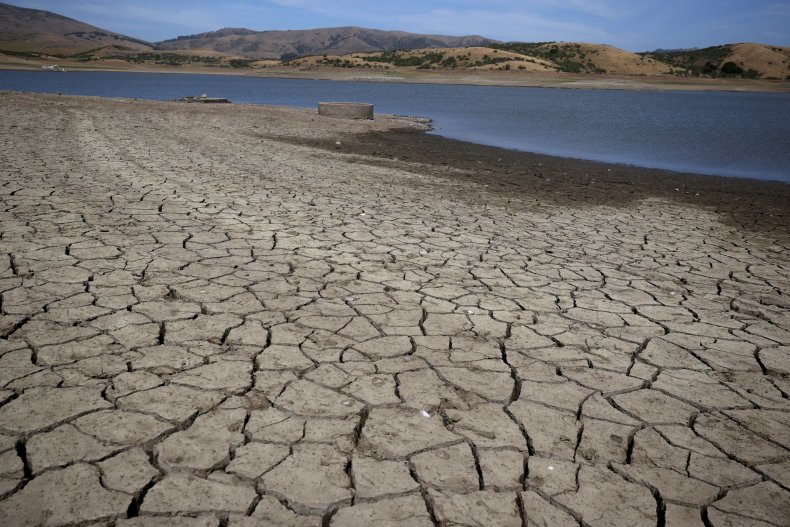 Last summer, California Gov. Gavin Newsom asked the state's nearly 40 million residents to voluntarily reduce water use by 15 percent this year, but data released last week shows few people are doing that.
Californians reduced their water use by just 3.9 percent in September, down from 5.1 percent in August. Overall, California has reduced its water consumption by just 3.6 percent since July.
Earlier this month, the giant Metropolitan Water District of Southern California declared a regional drought emergency and called for increased conservation.