San Jose, California is approaching a final vote on strict new gun laws that would be the first of its kind in the U.S.
On Tuesday, the San Jose City Council will vote on the laws, which would require gun-owning households to maintain liability insurance and pay an annual fee. The proposal was fronted by Mayor Sam Liccardo, who spoke about the issues facing the city in an interview with Bay Area news station KTVU.
Liccardo claimed that imposing liability insurance on gun owners could help the victims of gun violence. With risk-adjusted premiums, he explained, gun owners would be compelled to take greater care with their firearms in order to pay lower rates. The payments would also create better compensations for the victims of gun violence and their loved ones.
Liccardo described the annual fee potentially created by the laws as "modest." He told KTVU that the fees would be used to fund things like "domestic violence and suicide prevention programs, gun-safety classes, mental health services and addiction intervention."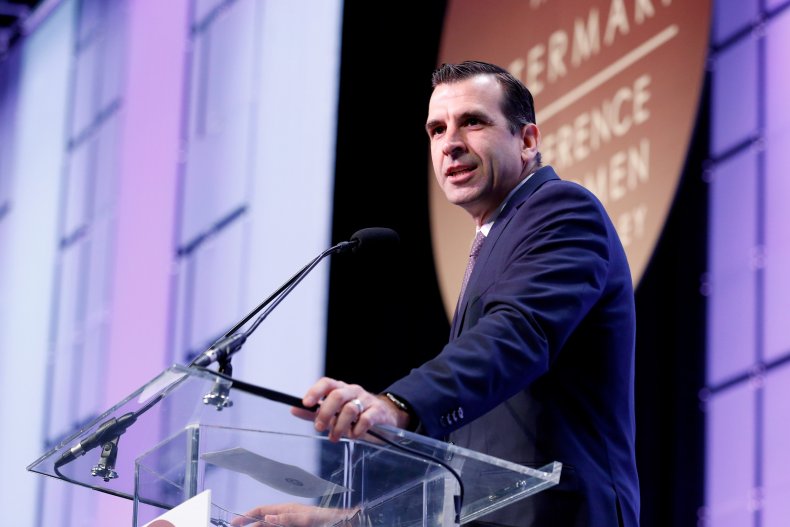 "While gun rights advocates argue that gun owners should not have to pay a fee to exercise their constitutional right to bear arms, the 2nd Amendment does not require the taxpayers to subsidize folks to own guns," Liccardo said in response to critics of the proposal.
In response to these potential laws, the National Foundation for Gun Rights threatened to sue the city of San Jose. The group made its intentions clear in a letter sent to Liccardo and the city council in a July 14 letter.
"A right that you have to pay a tax to exercise is not a right at all," foundation spokesperson Hannah Hill said in the letter, according to San Jose Inside. "You would not dream of imposing a tax to attend a church or to disseminate or read a newspaper, which are protected by the First Amendment."
The foundation's executive director, Dudley Brown, called the proposal a "full-frontal assault" against gun rights "by the gun control zealots running the city of San Jose."
National Foundation for Gun Rights is the legal arm of the National Association for Gun Rights. As San Jose Inside noted, it is often considered a more conservative alternative to the more well-known National Rifle Association (NRA).
In response to these threats, Liccardo said that he is willing to bear any legal battle in order to take action on gun violence, accusing Congress of offering little beyond "thoughts and prayers."
Newsweek reached out to Liccardo's office for comment.