Sam Cassidy's ex-girlfriend alleged in 2009 that the suspected San Jose, California, shooter exhibited "major mood swings" and sexually "forced himself" on her.
"Over the course of our relationship, [Cassidy] exhibited major mood swings as a result of bi-polar disorder. These mood swings were exacerbated when [Cassidy] consumed large quantities of alcohol. He also played several mind games which he seems to enjoy," the court documents, which were first obtained by the San Francisco Chronicle, state.
The ex-girlfriend filed the court documents in California's Superior Court in Santa Clara County seeking a restraining order. In the court documents, the ex-girlfriend also claimed that "several times" during their relationship, Cassidy "became intoxicated, enraged and forced himself" on her sexually.
According to court documents Cassidy, who was identified by law enforcement officials as the man who fatally shot nine coworkers at the Valley Transportation Authority (VTA) rail facility, was accused by his ex-girlfriend of playing "mind games" as well as being abusive.
The court documents state that the ex-girlfriend, who was not identified, dated Cassidy for approximately one year.
The court documents go on to detail numerous events over the course of their relationship where Cassidy became "enraged" when his ex-girlfriend would refuse sexual intercourse. Cassidy's ex-girlfriend also noted in the court documents that he was over six feet tall and weighed around 200 pounds, making it difficult for her to restrain him when he became angry and violent.
The ex-girlfriend's lawyer, Robert Gary Cummings, told the Daily Beast, "There were definitely issues of forced sexual contact and other things to that effect, she felt that he was bipolar, that his moods ran hot and cold." Cummings also told the Daily Beast that after the 2009 court filings, the two reached a settlement and agreed not to contact each other.
Cassidy's ex-girlfriend spoke with KNTV in California after the shooting on Wednesday and said that after she denied Cassidy's marriage proposal, "he turned totally different," and became "angry" and "mean."
After learning of the shooting on Wednesday, Cassidy's ex-girlfriend told KNTV that "He's a murderer...He killed innocent people. That's terrible. I feel sad."
The resurfacing of the 2009 court documents comes shortly after law enforcement officials confirmed Cassidy's identity as the suspected shooter to the Associated Press.
The Santa Clara County Sheriff's Office first received calls of an active shooter at around 6:34 a.m. local time on Wednesday. According to a press release from the sheriff's office, Cassidy took his own life shortly after he made contact with deputies.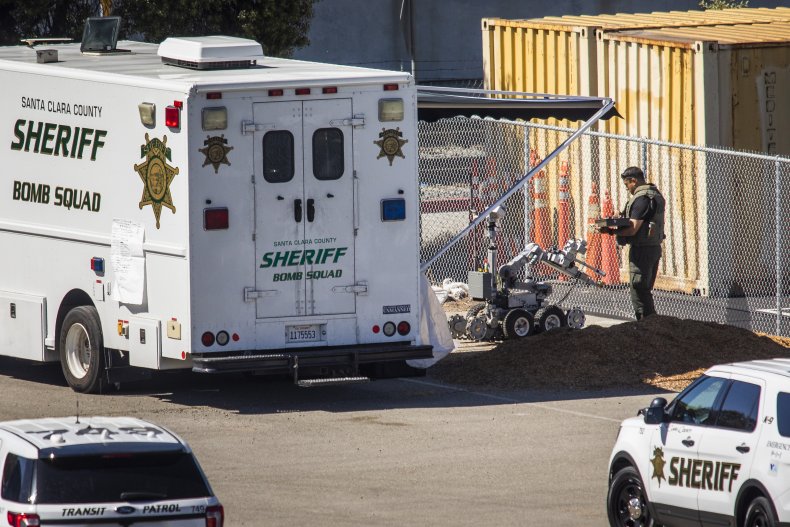 Eight deceased victims were identified by the Santa Clara County Medical Examiner's office on Wednesday, with ages ranging from 29 to 63. The medical examiner's office identified a ninth victim later on Wednesday, who was pronounced dead at the Santa Clara Valley Medical Center. The victim was transported to the medical center in critical condition after the shooting.