San Juan Mayor Protests Trump's Puerto Rico Response with 'Nasty' T-shirt on Live TV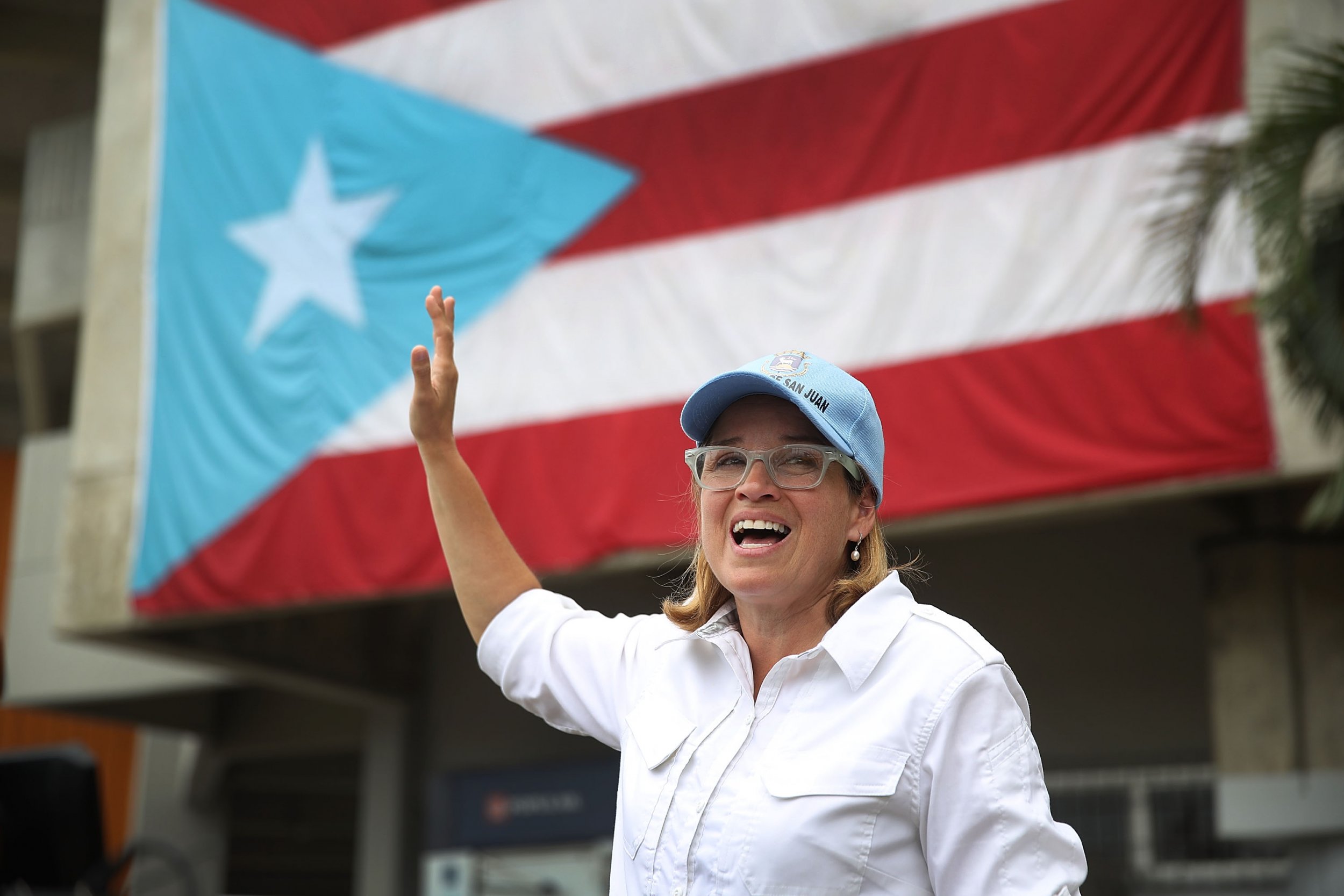 Someone should probably keep President Donald Trump away from his Twitter account for the next 24 hours or so, because he's not going to like the "nasty" T-shirt San Juan Mayor Carmen Yulín Cruz wore to protest him on live TV.
During a Univision interview, Cruz defiantly stated the shirt was in direct reference to the president describing her as "nasty"—and then launched into another critique of Trump's response to the crisis in Puerto Rico brought on by Hurricane Maria.
"When someone is bothered by someone claiming lack of drinking water, lack of medicine for the sick and lack of food for the hungry, that person has problems too deep to be explained in an interview. What is really nasty is that anyone would turn their back on the Puerto Rican people," Cruz said in Spanish.
As Puerto Rico has struggled to recover from the hurricane, Cruz and Trump have publicly feuded. But Trump has made it far more personal, while Cruz has tried to focus on the work that needs to be done to help the island get back on its feet.
"We are dying here. And I cannot fathom the thought that the greatest nation in the world cannot figure out the logistics for a small island of 100 miles by 35 miles," Cruz said during a September 29 press conference. "So, Mr. Trump, I am begging you to take charge and save lives. After all, that is one of the founding principles of the United States of North America. If not, the world will see how we are treated not as second-class citizens but as animals that can be disposed of. Enough is enough."
The president apparently took issue with Cruz's remarks and responded by attacking her via his favorite social media platform. "The Mayor of San Juan, who was very complimentary only a few days ago, has now been told by the Democrats that you must be nasty to Trump," Trump said in a tweet.
Trump was promptly condemned for not only attacking a mayor dealing with a crisis but also for referring to a female politician as "nasty." He infamously described Hillary Clinton as a "nasty woman" during the presidential campaign and has frequently been labeled a misogynist.
"Trump calling San Juan mayor 'nasty' is yet another reminder our sexist, misogynistic president can't handle being criticized by women," the pro-abortion rights organization NARAL tweeted on September 30.
The president traveled to Puerto Rico on Tuesday but has been widely criticized for his behavior during the visit, which included complaining to the island's hurricane-ravaged residents they had thrown his administration's budget "a little out of whack."
On Tuesday night, Cruz described Trump's visit as "insulting" to Puerto Rico and called him the "miscommunicator in chief."
"This was a PR, 17-minute meeting. There was no exchange with anybody, with none of the mayors," Cruz said. "And in fact, this terrible and abominable view of him throwing paper towels and throwing provisions at people, it really—it does not embody the spirit of the American nation, you know?"