Premier League soccer club Chelsea might have found an American buyer after the sanctioned Russian oligarch who currently owns the club announced earlier this month that he would be selling it.
The Ricketts family, which owns the Chicago Cubs, said Wednesday that it would put in a bid to buy Chelsea from Roman Abramovich, the Associated Press reported.
"As long-time operators of an iconic professional sports team, the Ricketts family and their partners understand the importance of investing for success on the pitch, while respecting the traditions of the club, the fans and the community," the family said in a statement released by a London-based communications firm. "We look forward to sharing further details of our plans in due course."
Abramovich was sanctioned by the British government in the wake of Russia's invasion of Ukraine last month, and the Premier League announced Saturday that it had disqualified him as a director of the club. Because the oligarch owns the club, it was frozen as one of his assets in the sanctions, and the club's assets were frozen as well.
He announced in a statement released March 2 that he planned to sell Chelsea, a decision he said was "in the best interest of the Club, the fans, the employees, as well as the Club's sponsors and partners."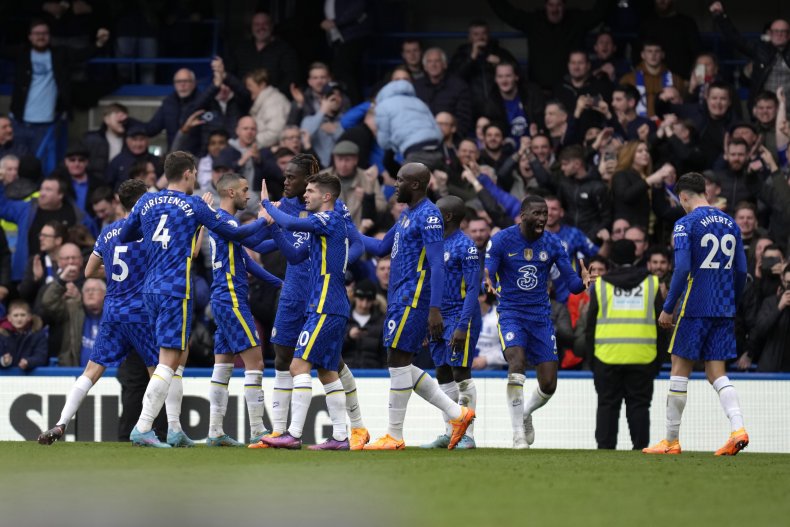 Abramovich said that the sale of the club "will not be fast-tracked but will follow due process." He added that he would not be asking for his loans to be repaid and had directed his team to create a charitable foundation that will donate all of the sale's net proceeds to benefit victims of the war in Ukraine.
"This has never been about business nor money for me, but about pure passion for the game and Club," he said in the statement.
"Please know that this has been an incredibly difficult decision to make, and it pains me to part with the Club in this manner. However, I do believe this is in the best interest of the Club," he added.
The Ricketts family said that it plans to put in its bid to buy the club on Friday, according to the AP.
Others are also considering bidding for the soccer club, including Todd Boehly, a part-owner of the Los Angeles Dodgers, and British property developer Nick Candy.
Newsweek reached out to Chelsea for comment.
Update 3/16/22, 11:12 a.m. ET: This story was updated with additional information and background.