Are Sanctions Against North Korea Working? U.S. Ally Kuwait Cuts Off Kim Jong Un After Nuclear Threats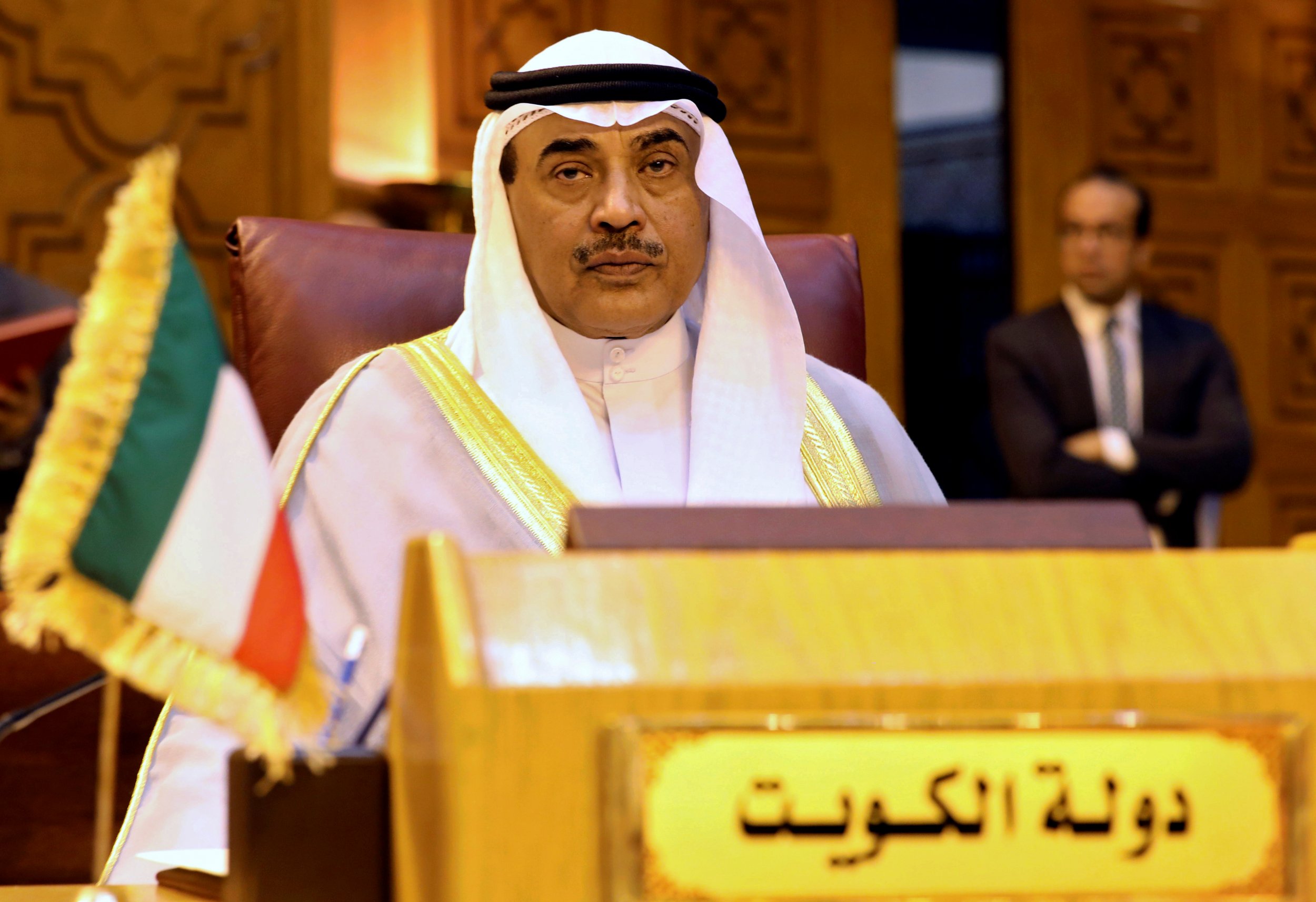 Kuwait has announced its intention to end commercial ties with North Korea as the Gulf monarchy's ally, the U.S., challenges North Korea's military development with increasing intensity.
Kuwait is a key U.S. ally that hosts the headquarters for the U.S. operation against the Islamic State militant group (ISIS) in the Middle East. Until last year, Kuwait also served as one of the few international destinations for North Korea's only airline. As the U.S. and North Korea escalate their war of words and military mobilization over the latter's right to develop nuclear and ballistic weapons, Washington has urged countries to take a stronger stance against the reclusive, communist state. Kuwait initially appeared to defy these efforts, but its foreign ministry said Monday it planned to take more stringent measures against North Korea.
Related: North Korea's foreign friends invited to party in Pyongyang, adding to fears of new missile test
"The State of Kuwait is committed to the resolutions of the Security Council in regards to the economic boycott of North Korea and has initiated the Ministry of Foreign Affairs to form a national committee, which was chaired by the relevant government bodies, and recommended this committee take a number of measures that have been adopted and have begun to be implemented," the ministry said in a statement, according to its official Twitter account.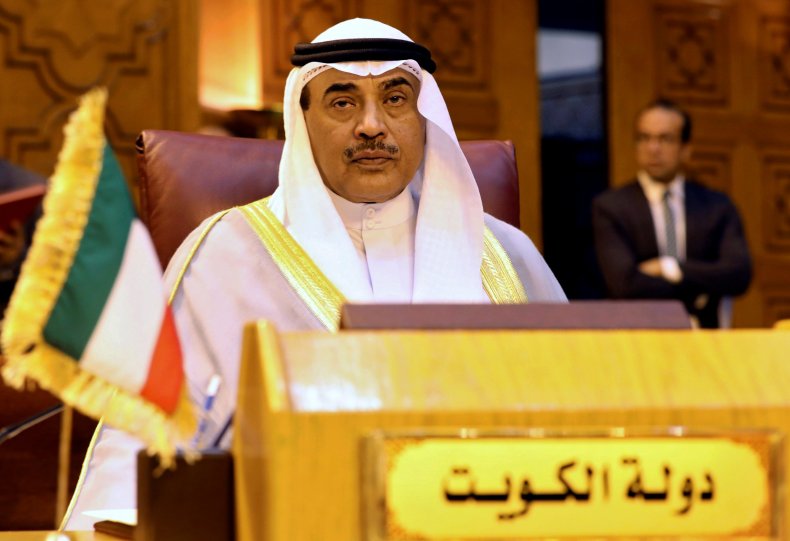 These actions included a total ban on the shipping of North Korean goods, the suspension of North Korean commercial licenses, discontinuing North Korean work visas, ending remittances from North Korean workers, blocking North Korean loans from Kuwait's state bank, and a total ban on direct flights to and from North Korea, a restriction that was first issued last year.
Despite the U.S.'s close ties to Kuwait, which it entered in 1990 to expel the invading armed forces of Iraqi President Saddam Hussein, Washington has struggled to convince Kuwait to address its concerns with North Korea, even as Kim Jong Un successfully tests intercontinental ballistic missiles (ICBMs) capable of striking the U.S. In June the Department of State praised its Kuwaiti counterpart in an annual human trafficking report for taking measures to cut back North Korean work visas, but Kuwait said Thursday that North Korean workers remained welcome and that it had never ended its visa program.
"There are no plans to expel North Korean laborers and Kuwait has never done so," Kuwait's Foreign Ministry told the Associated Press.
One day later, the state-run Kuwait News Agency issued a report denying thousands of North Koreans were allegedly working in Kuwait, despite the Associated Press saying the figure was provided by the Kuwaiti government itself. The U.S. has accused North Korea of sending its citizens abroad to countries like China, Russia and Kuwait to perform labor under harsh conditions in exchange for salaries that are allegedly funneled back to Kim's government, thus avoiding international sanctions.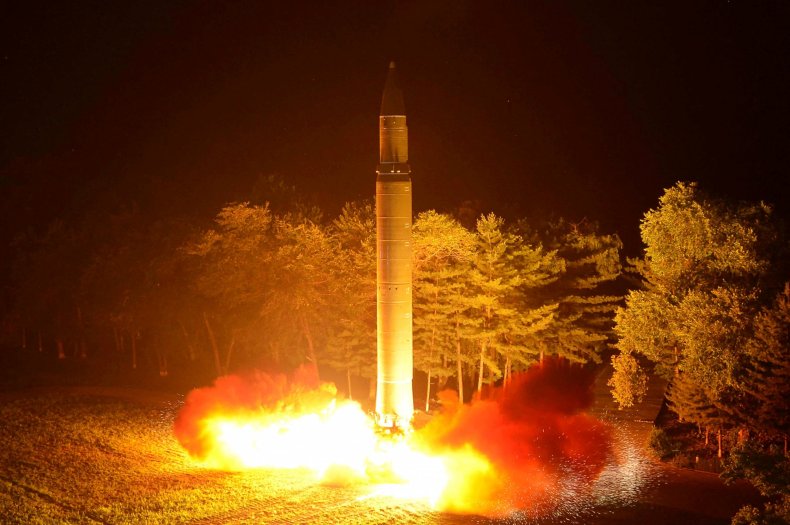 Earlier this month, the U.N. approved another U.S.-led round of economic sanctions against North Korea over the country's refusal to dismantle its nuclear and ballistic weapons program. President Donald Trump has become increasingly vocal about the threat of North Korea's missiles reaching the U.S. since last month's dual ICBM tests, and North Korea has hit back with vows to unleash its arsenal should it feel threatened by the significant U.S. military presence in the region. The Republican leader threatened last week to release "fire and fury like the world has never seen," to which North Korea's military responded by releasing a rare, detailed plan to strike the U.S. island territory of Guam that was to be presented to Kim himself.
The mounting nuclear tensions between the U.S. and North Korea have raised concerns around the world, and have compelled the U.S. to encourage other nations to reduce ties to North Korea. A U.S. plea to countries of the Association of Southeast Asian Nations last month to "minimize" relations with North Korea has reportedly fallen largely on deaf ears as all ten member states continue to maintain diplomatic ties to North Korea, The Australian reported. In addition to its leading trading partners, China and Russia, North Korea also retains several other crucial partnerships around the world, especially in Africa.
North Korea has condemned U.S. efforts to isolate it diplomatically and financially, with North Korean Foreign Minister Ri Yong-ho warning last week there would be "strong follow-up measures" and "severe lessons" against the U.S. in response to the latest sanctions, which may cost Kim's government up to $1 billion a year in losses, or about a third of its annual export revenue.