Trump and Jeff Sessions Are Going After More Sanctuary Cities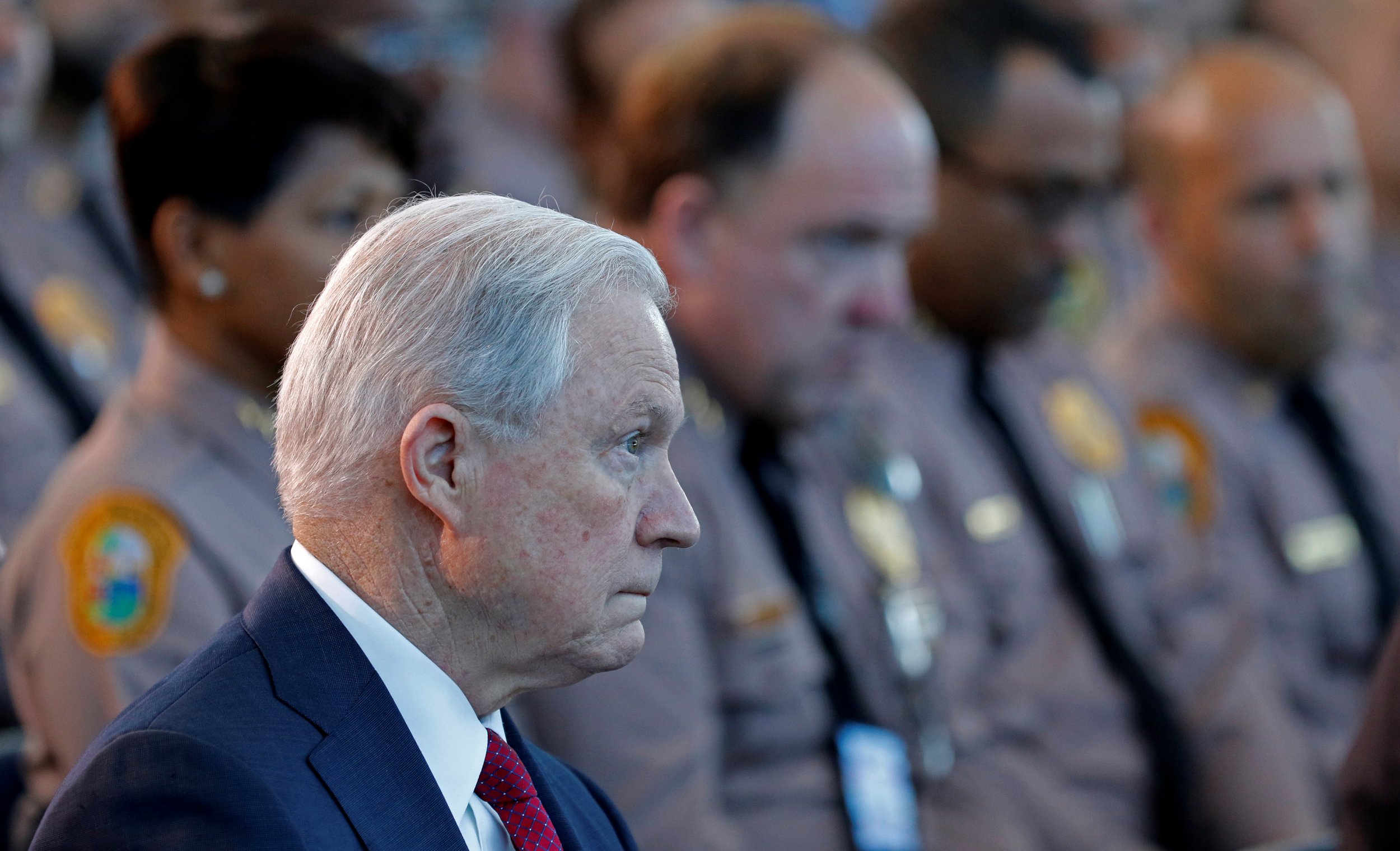 The Justice Department sent out letters to 29 cities, counties and states Wednesday warning that they were breaking the law by not cooperating with federal agents in the detention of undocumented immigrants.
The letters point to specific policies in each of the targeted jurisdictions that the Justice Department said were in violation of a federal statute that prohibits local and state entities from enacting laws or policies that limit communication with the Department of Homeland Security. The letters asked for a response by December 8 detailing how the local policies address the federal statute.
In a statement, Attorney General Jeff Sessions said sanctuary policies put Americans at risk. "Jurisdictions that adopt so-called 'sanctuary policies' also adopt the view that the protection of criminal aliens is more important than the protection of law-abiding citizens and of the rule of law," he said.
The term "sanctuary city" loosely applies to legislation in cities and counties that put roadblocks for local law enforcement officers in cooperation with federal immigration detentions. Reasons for the laws vary, but most in some form aim to protect undocumented residents and gain the trust and cooperation of those communities.
President Barack Obama made compliance with the federal law in question a requirement to receive federal law enforcement grants in 2016. According to the Immigration Legal Resource Center, sanctuary policies do not violate the statute as it "only governs restrictions on communication with DHS about individuals' citizenship or immigrant status, not other policies limiting the expenditure of state and local resources on immigration enforcement or detention."
In other words, while local jurisdictions are forbidden from giving DHS the cold shoulder, they aren't legally required, for example, to pass laws that require officers to ask about a suspect's immigration status or to inform Immigration and Customs Enforcement when an undocumented prisoner will be released from county jail.
Earlier this year, President Donald Trump issued an executive order that sought to deny federal funding to local governments with sanctuary policies. In April, a District Court Judge in San Francisco barred federal agencies from following Trump's orders. The Justice Department appealed the ruling in September.
Also on Wednesday, a federal judge in Philadelphia ruled that federal law enforcement grants dished out by the Justice Department cannot be withheld from the City of Brotherly Love because of its so-called "sanctuary policies."