What's a 'Sanctuary County' for Gun Owners? Leaders Pass Resolutions to Irk Liberals and Block Gun Control
In the wake of growing activism and support for gun control, at least two Illinois locales have passed so-called "sanctuary county" gun resolutions to stave off restrictions to the Second Amendment. More than a dozen additional counties in the state are considering similar measures, county leaders told Newsweek.
Effingham County passed its "Sanctuary County" resolution in an eight to one vote earlier this week, modeling it on a measure introduced by Iroquois County, located 150 miles north. Both counties have a population that hovers around 30,000 to 35,000.
"If the Government of the State of Illinois shall infringe upon the inalienable rights granted by the Second Amendment, Effingham County shall become a 'sanctuary county' for all firearms unconstitutionally prohibited by the government of the State of Illinois," the resolution states.
While designers and supporters of both resolutions said they are meant to create a "safe haven" for people who want to bear arms, both groups acknowledged that the bills are largely symbolic.
Dave Campbell, an Effingham County board member who helped draft the measure, told Newsweek that the resolution served two purposes: irk progressives by borrowing the term "sanctuary" from immigrant rights bills, and reassure gun owners that county leaders have not been swayed by the recent surge in gun control activism.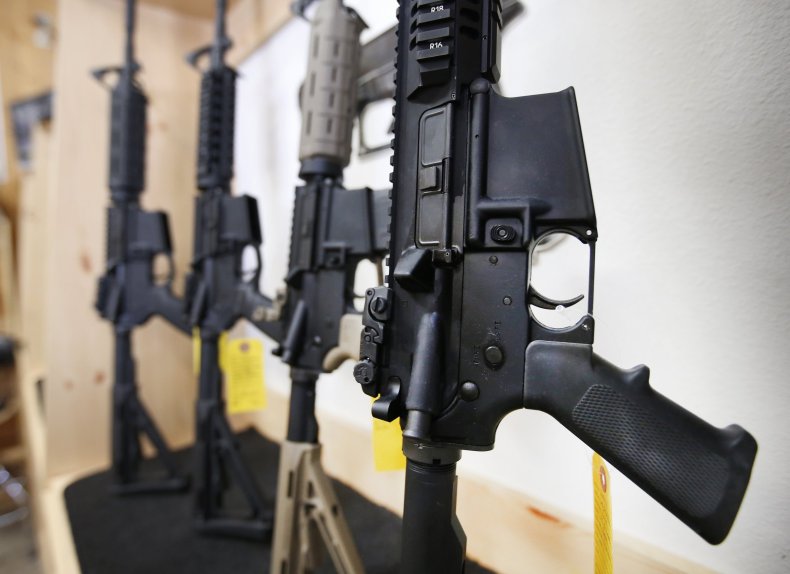 "If our legislators can pass a sanctuary state bill for immigrants, why can't we have a sanctuary county for firearms for Effingham County?" Campbell questioned, recalling a conversation he had with Bryan Kibler, the State's Attorney representing the county. "So, that's what we decided to do."
But, Campbell said, "no," it doesn't technically change anything.
Campbell acknowledged that the term "sanctuary" was adopted to bring attention to the cause and inflame passions on both sides of the political aisle. In Iroquois County, the final version of the resolution dropped the word, although the nickname stuck and has been used by supporters.
Iroquois County board member Chad McGinnis said he drafted the resolution mostly to flip the script on the larger cities in Illinois, which he described as controlling the dialogue in the state.
"We're tired of Springfield and Chicago forgetting about the rest of Illinois over here," McGinnis said. "So, this was us sending a message."
His colleague on the board, Dan Pursley, was more forceful in his condemnation of the activism happening across the country—inspired by students at Marjory Stoneman Douglas High School, where a teenager with a legally purchased AR-15 allegedly killed 14 students and three teachers. Since the massacre, polls have shown that the American public generally cares more about gun control and more forcefully supports a ban on some types of firearms.
Pursley doesn't count himself in that group, "not even a bit." He said he loves his AR-15, even though he's never taken it out of the box.
"No, we don't like them attacking our Second Amendment, and we won't have that here," he said. When asked if he thought the Parkland students were making headway in their fight for gun control, he quickly dismissed the idea.
"These kids, activists?" he said, chuckling. "Please, they are absolutely children. Most of them still wear diapers."