Sanders Calls Last Democratic Debate a 'Food Fight,' 'Insulting to the American People'
Vermont Senator Bernie Sanders referred to the February Democratic debate in South Carolina as a "food fight" at a post-Super Tuesday news conference Wednesday in Burlington, Vermont.
Sanders' remarks came as the Democratic field of candidates for president grew smaller with high-profile candidates like former New York City Mayor Michael Bloomberg, Minnesota Senator Amy Klobuchar and former South Bend, Indiana Mayor Pete Buttigieg leaving the race and endorsing Sanders' political rival, former Vice President Joe Biden. Billionaire Tom Steyer also suspended his campaign but did so without immediately endorsing another candidate.
Biden either won or is projected to win 10 of the 14 elections held by states that participated in Super Tuesday primaries. Sanders won his home state of Vermont and is projected to win Colorado, Utah and California, according to polling information from The New York Times.
Sanders told reporters he hopes to focus on important issues as the Democratic race heads toward the nomination of a presidential candidate at the Democratic National Convention in July 2020.
"As we come into the last several months of this campaign," Sanders said, "what I hope very much is that we can focus is an issue-oriented campaign which deals with the concerns of the American people."
"As some of you may recall, the last debate that took place really was, I think, insulting to the American people," Sanders continued. "It was a food fight. It was about who could yell the loudest. That's not what the American people want. They want a serious debate on serious issues."
Newsweek reached out to the Sanders campaign for comment but did not receive a response in time for publication.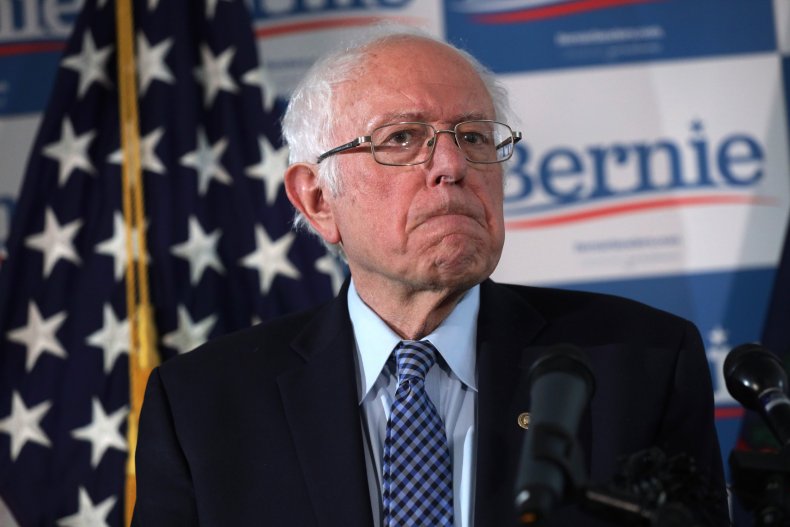 South Carolina's Democratic debate was notable for the candidates speaking longer than their allotted time, often talking over the moderators.
Biden mentioned the chaotic state of the discussions during the debate, quipping that the only way to make a point was to "jump in and speak twice as long as you should."
Biden claimed victory in South Carolina's primary, taking 48.4 percent of the popular vote. His support from the black community came into play in the election, as did a well-timed endorsement by South Carolina Representative James Clyburn. Clyburn is the highest-ranking African American Democrat in the House of Representatives.
"I know Joe," Clyburn said as he announced his endorsement of Biden in February. "We know Joe. But most importantly, Joe knows us."
While Sanders espouses more progressive ideas than Biden, including Medicare for All and the Green New Deal, Biden's moderate views may be attracting more Democrats to his campaign.
"I ain't a socialist," Biden said in February. "I ain't a plutocrat. I'm a Democrat. And I'm proud of it."
Six Democratic primaries are expected to be held on Tuesday in Idaho, Michigan, Mississippi, Missouri, North Dakota and Washington.
Phoenix, Arizona is scheduled to be the home of the next Democratic debate in March.