Bernie Sanders Campaign Is in Debt for Almost $300,000 While Trump Has Millions for 2020 Already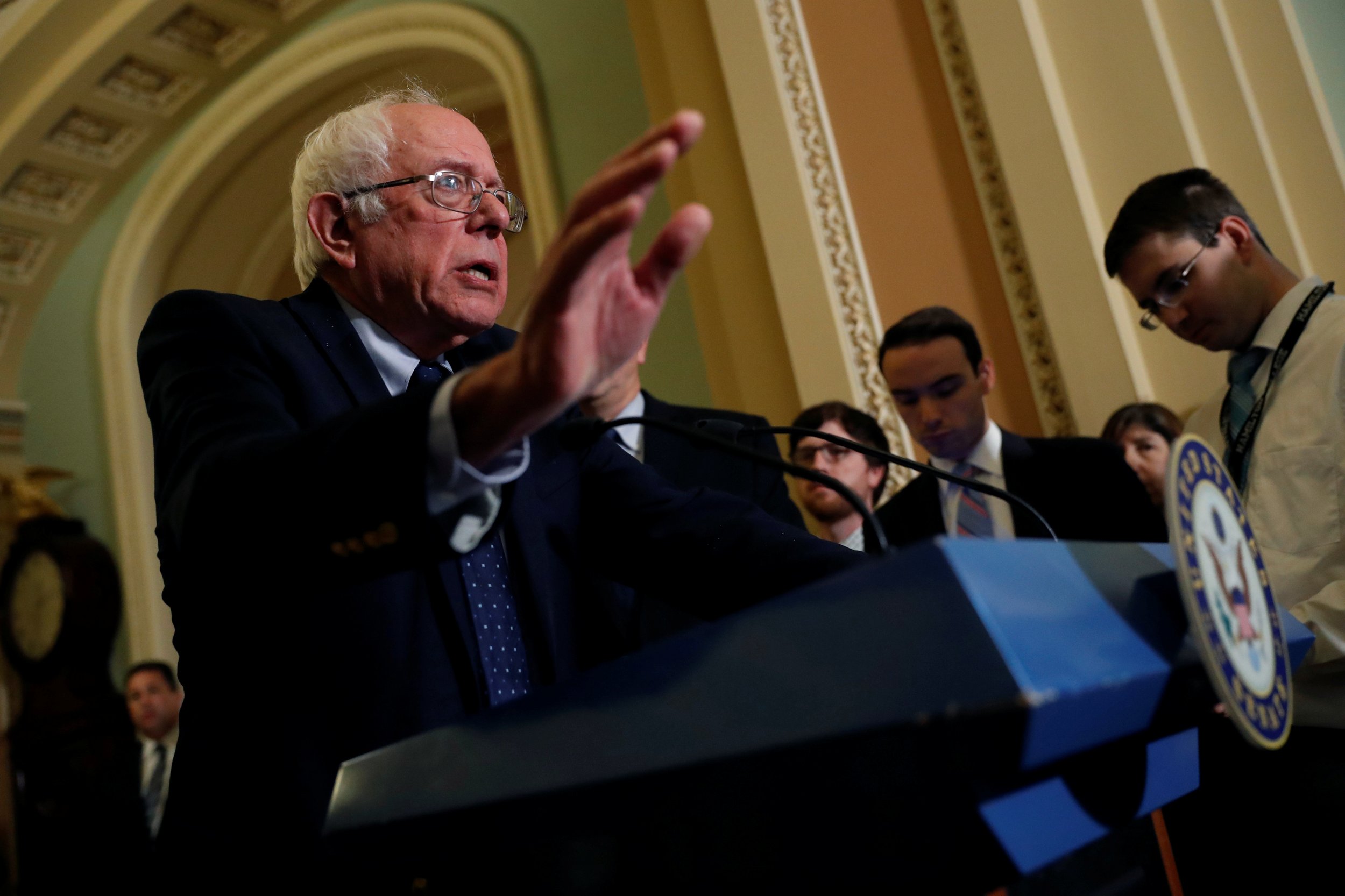 U.S. Senator Bernie Sanders's old presidential campaign is reportedly still mired in debt totaling almost $300,000 for disputed event security costs—while President Donald Trump rakes in millions for his 2020 re-election campaign.
The Vermont independent joins six former Republican presidential candidates, including Libertarian Gary Johnson, who still owe for services like legal fees, travel expenses, media and political consulting and other services associated with their campaigns, the Center for Public Integrity (CPI) reported Sunday.
Sanders, who nearly outlasted Hillary Clinton for the Democrats' nomination and the right to square off with Trump in the general election, currently owes eight cites just over $276,000.
CPI's report, based on reports from the Federal Election Commission through September 30, lists nine cities' police departments and the total at $305,103.34. Sanders reportedly paid California's National City police last week. The city's mayor confirmed the payment to a local NBC affiliate.
The largest remaining debt is more than $117,000 to the Santa Monica Police Department, but CPI points out that Sanders, unlike Clinton and Trump, has actually acknowledged debts to the municipalities for security costs on federal reports.
Newsweek's request for comment from Sanders's Washington office was not immediately returned.
Sanders is still viewed as a top potential candidate for 2020 among Democrats—a field that could also include U.S. Senator Elizabeth Warren—and his trip to California last month was viewed as a means to stay on the national stage and curry favor with voters outside his home state.
The largest amount of debt from a Republican who ran in 2016 is owed by U.S. Senator Marco Rubio of Florida, at more than $967,000; followed by former Pennsylvania Senator Rick Santorum, who owes more than $163,000; and Johnson, who owes just under $151,000.
Trump, meanwhile, is steamrolling his way toward the 2020 election with a mountain of donations. Through September, the president has raised almost $36.5 million, with more than $18 million in cash on hand.
Security costs for the president as he travels to and from his privately owned properties in New York, New Jersey and Florida have become a staple of controversy around Trump. Out of his 269 days in office, Trump has spent 93 of them at one of his properties and 73 days at one with a golf course.
Twenty-five of those days have been at Trump's Mar-a-Lago estate in Palm Beach, Florida, and new documents showed the Secret Service paid almost $64,000 to the club between February and April for hotel costs, CNN reported last week.
CPI noted that 25 percent of the Trump campaign's expenses have gone toward paying the president's legal fees. The billionaire is dealing with the investigation of special counsel Robert Mueller into Russia's alleged role in last year's election to prop up Trump.