Bernie Sanders Criticizes a Trump Nominee Over Statement on Muslims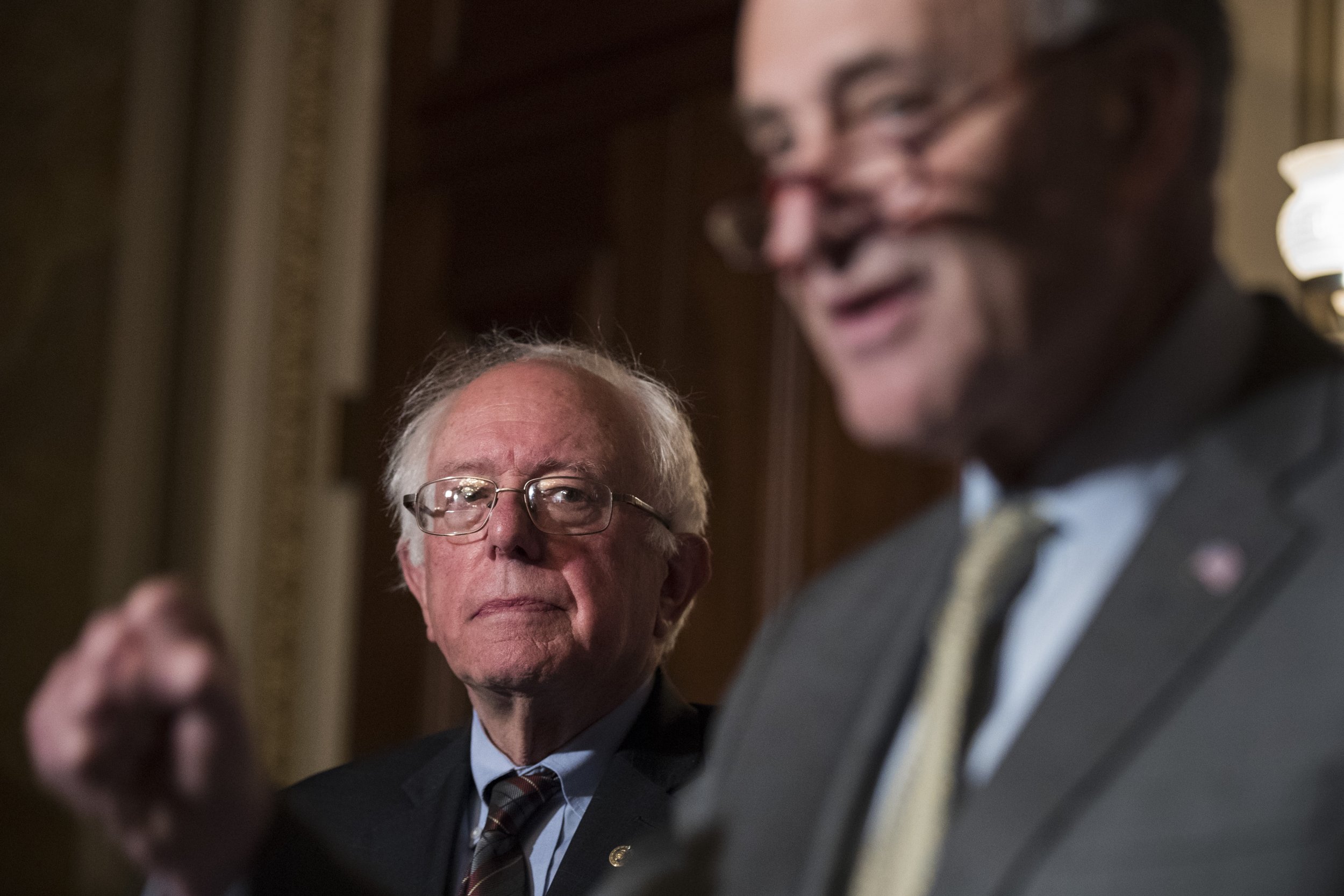 Senator Bernie Sanders criticized a White House nominee Wednesday over an article he wrote that appeared to defame the Muslim faith.
During the nomination hearing, the Vermont senator called out Russell Vought, who is up for deputy director of the White House Office of Management and Budget, for an article he penned for The Resurgent in January 2016. In it, Vought wrote: "Muslims do not simply have a deficient theology. They do not know God because they have rejected Jesus Christ his Son, and they stand condemned."
Vought, who attended Wheaton College, wrote the piece in response to a professor from that institution who said Muslims and Christians worship the same god.
Sanders took umbrage with the article, saying the specific phrase "deficient theology" had "bothered" him, and he asked Vought if he thought that statement was Islamophobic.
Vought responded "absolutely not" and said he was writing to defend his alma mater and his faith.
Sanders then asked if Muslims and Jews around the country stand "condemned." Before Vought could completely respond, the senator began shouting: "I understand you are a Christian, but this country are made of people who are not just—I understand that Christianity is the majority religion, but there are other people of different religions in this country and around the world. In your judgment, do you think that people who are not Christians are going to be condemned?" Sanders asked, according to a transcript in the National Review.
Vought reiterated that he wrote the piece as a defense of his faith and school. Sanders concluded, "I would simply say, Mr. Chairman, that this nominee is really not someone who this country is supposed to be about."
The National Review piece said that the former Democratic presidential candidate had violated Article 6 of the Constitution, which says there shall be no religious test for any office. The article also criticized Senator Chris Van Hollen (D-Md.), who said "no one" was questioning Vought's faith. The article said media outlets should ask both senators if they believe "orthodox, traditional Christians aren't fit for public office."
Sanders made his stance quite clear on Vought's nomination, which awaits an official vote in the Senate Budget Committee.
Bernie Sanders Criticizes a Trump Nominee Over Statement on Muslims | U.S.