Sanders Defends Immigration Stance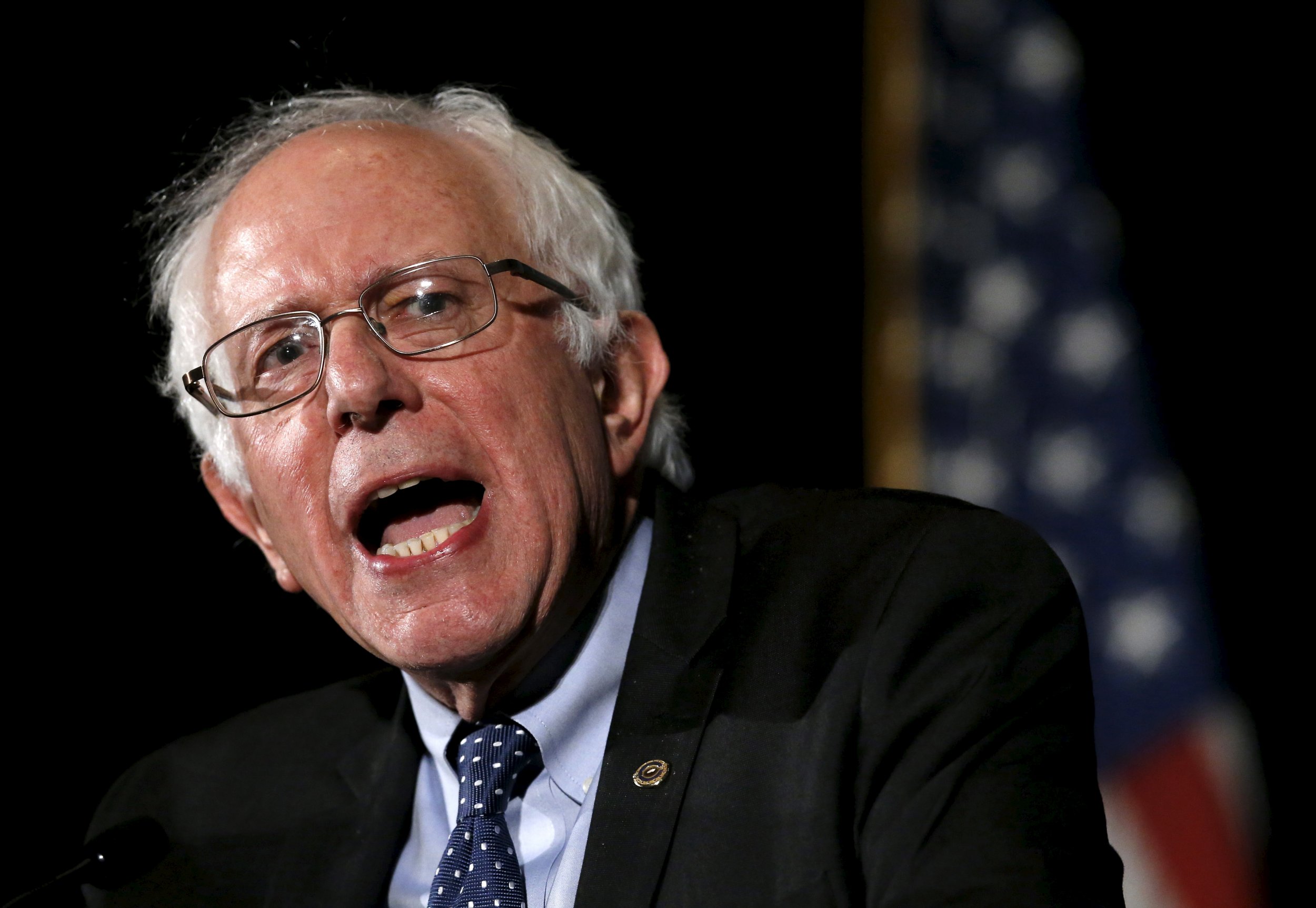 Vermont Senator Bernie Sanders denied Thursday that he opposes immigration or believes that it hurts American workers, after taking heat for remarks he made in an interview Tuesday that drew criticism from some groups who want to increase the flow of migrants to the U.S.
In a question-and-answer session hosted by the U.S. Hispanic Chamber of Commerce, the Democratic presidential candidate said he does not want to restrict legal immigration. "My father was an immigrant. Immigrants have built this country. That is one of the virtues of America, that we have people coming from all over the world, with their own particular set of skills and ideas."
Those remarks came two days after Sanders warned in an interview with the website Vox that opening U.S. borders "would make everybody in America poorer."
"What right-wing people in this country would love is an open-border policy," Sanders continued. "Bring in all kinds of people, work for $2 or $3 an hour, that would be great for them. I don't believe in that."
Pro-business groups took issue with Sanders's suggestion that immigrants take jobs from Americans. Fwd.us, a business coalition headed by Facebook founder Mark Zuckerberg that supports immigration reform, complained that Sanders "falsely pits immigrants as an obstacle to tackling unemployment."
"At a high level, he accepts the utterly false premise that our economy is zero-sum, and putting forward the totally-debunked notion that immigrants coming to the U.S. are taking jobs and hurting Americans—specifically young people, Latinos, and African-Americans," the group said in a statement.
Sanders disputed that characterization, agreeing with Hispanic Chamber CEO Javier Palomarez that legalizing undocumented immigrants would boost the economy. "The economy becomes stronger when people have legal status…when people are part of our workforce, earning decent wages, spending money," Sanders said. And he added, "If suddenly every undocumented worker in this country disappeared, the economy would collapse, especially in agriculture."
Sanders made a distinction between granting citizenship to undocumented immigrants who have been living and working in the United States and opening the border, as Vox had posed. "You've got to be careful about defining the word immigrant. What they are talking about is completely opening up the border. That was the question," Sanders said. "There is no question in my mind that that would substantially lower wages in this country."
"To simply open the borders to America, do you think there's any candidate for president who thinks that that makes sense?" he asked. "I don't think so." In fact none of the 21 major party candidates has advocated an entirely open border.
Sanders also stood firm on his opposition to raising the cap on visas for highly skilled workers, known as H1B visas, something businesses and particularly the technology community strongly advocate.
"There is a reason why Wall Street and all of corporate America likes immigration reform, and it's not, in my view, because they're staying up nights worrying about undocumented immigrants in this country," Sanders said. And he disputed the argument of business sectors that they can't find the skilled labor they need in the country, saying in most cases there are plenty of people in the United States able to do the work. "What I think they are interested in is seeing a process by which we can bring low-wage labor of all levels into this country to depress wages."
Palomarez pushed back: "Wouldn't you think this more of a training and education issue, that the young people…don't have the skills sets?
"The answer is an unequivocal yes and no," Sanders replied, to laughter. He agreed that "we are doing an abysmal job in educating our young people for certain types of jobs." But he also said certain corporations prefer to bring people in from other countries for lower wages.
Sanders's nuanced take on the costs and benefits of different types of immigration could complicate his outreach to Hispanic voters, one of the parts of the Democratic base where he needs to broaden his appeal if he hopes to knock off the party's presidential front-runner, Hillary Clinton. Sanders acknowledged Thursday that his political background, representing a state that is 95 percent white, may make minorities doubt his commitment to their issues. But he pointed out that he has stood up for undocumented farm laborers in places like Florida, which probably didn't buy him too many votes back home.
And Sanders expressed confidence that his campaign's economic message and commitment to social justice for working families would resonate with Hispanics and minority voters, in general. "I think we're going to do well" with the Hispanic electorate, he said.