Is Bernie Sanders Giving a Foreign Policy Speech so He Can Finally Win the White House in 2020?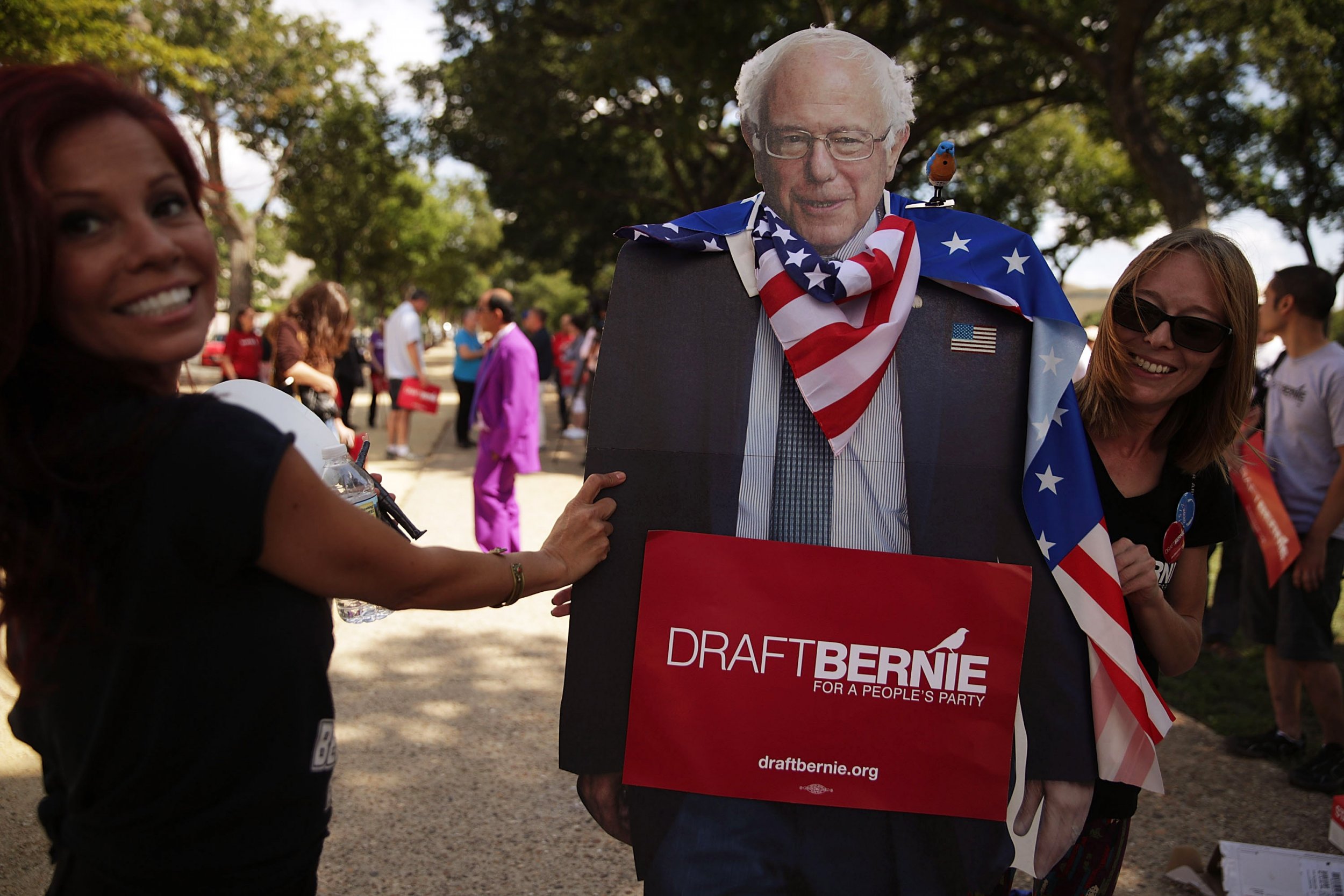 Not long ago, the idea of Senator Bernie Sanders giving a major foreign policy address at the same spot where Winston Churchill famously warned Americans of the Iron Curtain might have seemed like a lark. Sanders was mostly savaged by pundits on the issue of foreign policy during his doomed upstart run for the Democratic nomination in 2016, and the Vermont independent didn't even assemble a formal team of advisers on the subject until February of that year—after six debates and several primaries had already passed.
But the self-described democratic socialist, who may well be eyeing another run at the presidency in 2020, will nevertheless deliver the prestigious John Findley Green Foundation lecture at Westminster College in Fulton, Missouri, on Thursday, following in the footsteps of not only Churchill, but the likes of Mikhail Gorbachev and Ronald Reagan, giving an indication of just how much his stature as a leader has grown in the wake of not only his campaign but the election of Donald Trump.
The event sold out quickly, according to Rob Crouse, the director of strategic communications for Westminster College, with tickets going to students and faculty before ever reaching the public.
"We know the speech has been written specifically for this event and is expected to cover new territory [for Sanders]," Crouse tells Newsweek.
The speech will lay out Sanders's "vision of a progressive American foreign policy, one that defines power and leadership not primarily through the use of force but through the building and mobilization of international consensus," according to a press release, which also notes that "climate change, authoritarianism, wealth inequality, and terrorism" will be covered in it.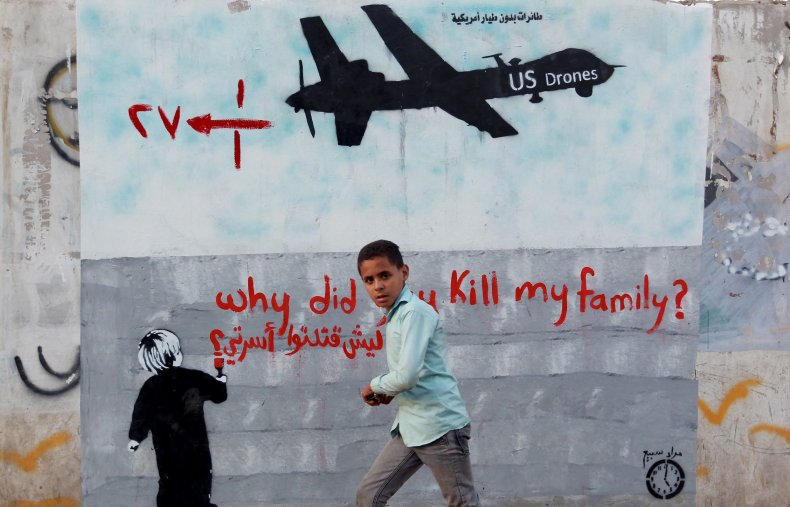 Progressives, anti-war activists and critics of U.S. foreign policy, some of whom were disappointed by Sanders's performance on the subject, expressed optimism that the speech could push Democrats into examining new policy directions—much in the same way his push for Medicare for all has done with health care.
"We need to stop killing people with targeted drone strikes," Chris Antal, a former Army chaplain turned veteran's affairs advocate and conscientious objector, tells Newsweek. "I have hope that Bernie Sanders can be the candidate to do just that."
Antal, a Unitarian Universalist minister, joined the Army in 2008 with hopes of being an agent of change but quickly became disillusioned with President Barack Obama's use of targeted drone strikes.
He says he has been "deeply disturbed" by Trump's continuation of the policy, saying that the administration has "relinquished any restraint."
Sanders, for his part, said at several points during his campaign for president that he would be willing to use drones in counterterrorism operations, and has demonstrated no formal reversal on the subject up until today.
Nomiki Konst, an investigative reporter who served on the Democratic National Committee's Platform Committee and as a national surrogate for the Bernie Sanders presidential campaign in 2016, says she hopes Sanders will use the speech to speak to young people who are "looking for him to lead the party," and who she believes may be more skeptical of using military violence abroad.
"The way you have to look at this speech is that there's a leadership deficit right now in the Democratic Party," Konst says, responding to a question about whether the speech could represent a pivot to a 2020 campaign. "Bernie realizes that he has a great responsibility in that regard."
Branko Marcetic, an essayist for the socialist magazine Jacobin who has written critically of Sanders on foreign policy, calls Sanders "a very conventional politician" on the subject of foreign policy, and says the speech could represent an opportunity to change the public's perception of him.
"It's been over a year since his 2016 campaign," Marcetic tells Newsweek. "Changing some of his views would seem like a flip-flop to some, but politicians have a way of doing these things and maintaining credibility."
Marcetic says he wants Sanders to address the Israeli-Palestinian conflict in greater detail, as well as touch upon the degree to which he believes military spending constricts Sanders's domestic policy agenda. (Shortly after my conversation with Marcetic, Sanders became one of only eight senators to vote against a bill that is expected to inject $700 billion into the military.)
Marcetic suggested that the septuagenarian senator could also benefit from following the playbook of British Labour Party leader Jeremy Corbyn, who drew links between his country's military actions abroad and domestic terrorism, immediately following the Manchester Arena bombing in May.
"Corbyn opened up what you could and couldn't say on foreign policy," Marcetic tells Newsweek.
Maya Foa, the director of Reprieve, an organization that represents the family members of men and women who have been killed in U.S. drone strikes, spoke to Newsweek, and says that she hopes a progressive foreign policy will allow for "more accountability and oversight" regarding targeted attacks abroad.
Foa, who splits time between the U.S. and London for work, also mentioned the precedent that was set by Corbyn's speech.
"[Jeremy Corbyn] helped raise the question about whether everything that's been done since 9-11 has really made people safer," she says. "Many of the things we're doing abroad [in the West] have been coming back to haunt us."