Sanders Rails Against 'Absurdity' of U.S. Health Care as Millions Uninsured
Sen. Bernie Sanders railed against the "absolute absurdity" of the private health care system on Tuesday after a study found that more than five million Americans had lost their coverage amid the ongoing coronavirus pandemic.
The Vermont senator said the study was evidence of the private health care system's faults, and urged for health care to be made a "human right" under a Medicare for All package.
"What we are witnessing is the absolute absurdity of our profit-driven, employer-based, private health care system," Sanders tweeted. "Health care can no longer be an employee benefit—we must make it a human right, through Medicare for All."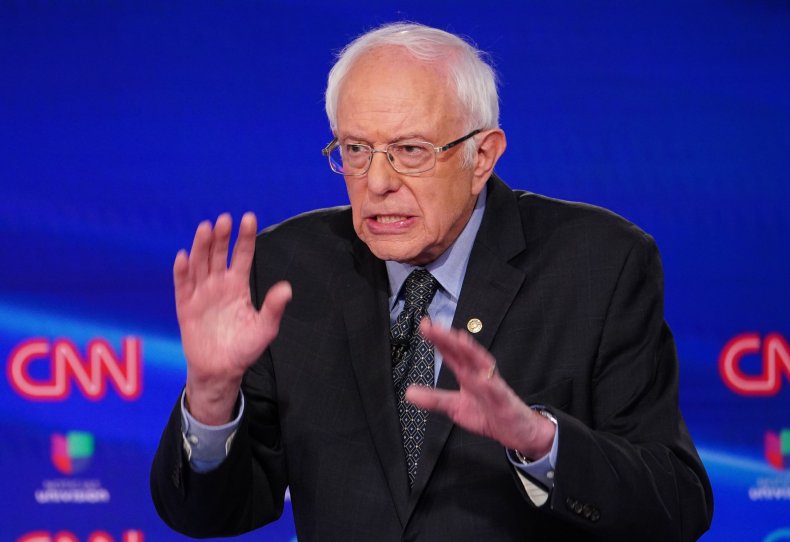 The former Democratic primary candidate's tweeted linked to a New York Times report on a new study from the advocacy group Families U.S.A., which estimated that 5.4 million Americans had lost their health insurance coverage between February and May.
According to the report, the increases in the number of U.S. adults without health insurance was 39 percent higher than any previous annual increase on record. Families U.S.A. added that the second highest annual increase took place between 2008 and 2009, when the world economy was gripped by the financial crisis.
Breaking down the record increase in uninsured Americans by state, the group found that southern states had been hit particularly hard by the loss of health coverage.
The number of non-elderly adults without health insurance in Texas stood at 29 percent, according to the study, which also found the number of Floridians without coverage had risen to 25 percent.
In the neighboring state of Georgia, 23 percent of adults are believed to be uninsured amid the ongoing pandemic, while 24 percent of adults in Oklahoma are in the same position.
Roughly one-fifth of non-elderly adults in North Carolina, Nevada, South Carolina, and Mississippi were also found to have no health insurance as of May this year.
Families U.S.A. revealed the findings of its new study a week after the number of confirmed COVID-19 cases in America topped the 3 million mark. At the time of writing, more than 3.4 million coronavirus infections have been recorded in the U.S., according to the Johns Hopkins University tracker.
A little over 1 million of those cases have resulted in recoveries, while a total of 136,468 have resulted in death.
Newsweek has contacted Sen. Sanders' office for comment and will update this article with any response.