After Bernie Sanders' Heart Attack, Concerns About Health Linger
Days after Democratic Senator Bernie Sanders, who is among the top contenders in his party's presidential nominating contest, suffered a heart attack, primary voters are saying that the senator's health is a legitimate issue for the campaign trail.
In a new survey from The Economist and YouGov, 66 percent of Democratic primary voters responded affirmatively when asked if they thought Sanders' health was a "legitimate issue."
Remarkably, only 51 percent of Democratic primary voters reported hearing about the heart attack, indicating that there were pre-existing concerns among some primary voters about the senator's health. At 78 years old, Sanders would be the oldest president ever elected, exceeding President Donald Trump, 73, who currently holds that record.
While age is a typically fraught issue in national politics and is subject to a whole host of biases and stereotypes voters hold about older politicians, it remains a concern for many voters heading into 2020.
Thirty-eight percent of Democratic primary voters believe that a candidate's old age might make it "too difficult to do the work the presidency requires." An identical proportion said that a candidate's old age would lend itself to valuable experience and wisdom. However, those who have reservations about age could be more motivated by that factor than those who see old age as a boon.
This is supported by the responses among Democratic primary voters regarding young candidates. An outright majority, at 51 percent, think that younger candidates have "fresh new ideas" enabling them to succeed as president.
The senator acknowledged this week that he would have to "change the nature of the campaign a bit" to accommodate the health scare, adding that any changes would ensure "I have the strength to do what I have to do."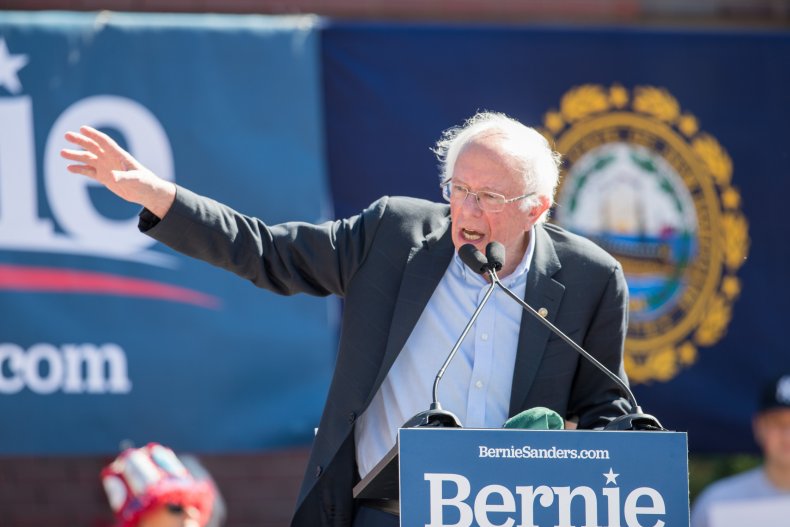 Overall, a majority of Democratic primary voters thought the Vermont senator was transparent about the incident. His campaign initially disclosed the hospital stay and referred to a cardiovascular operation in its statement. It was only later revealed that Sanders' ailment was a heart attack. A plurality of Republican Party members did not think his campaign was transparent about the hospitalization, and a plurality of independents were not sure.
Sanders had previously touted his health status after he was released from the hospital, saying in a statement posted to Twitter: "I feel great, and after taking a short time off, I look forward to getting back to work."
Sanders is far from the only candidate to receive special scrutiny because of his age. And indeed, some of the criticisms around candidates' ages can devolve into ageist tropes. Hillary Clinton in 2016 was the victim of such conspiracy theories on the right, especially after she collapsed due to an undisclosed bout of pneumonia. At one point during the campaign, Katrina Pierson, then a spokesperson for candidate Donald Trump, claimed on MSNBC that Clinton had dysphasia.
Age has even been invoked in intraparty disputes as Democrats vie for the 2020 nomination. During the first Democratic debates in Miami, then-candidate Eric Swalwell targeted Biden over his seniority, recalling that he "was 6 years old when a presidential candidate came to the California Democratic convention and said, 'It's time to pass the torch to a new generation of Americans.'"
"That candidate was then Senator Joe Biden," Swalwell quipped.
Sanders has previously called out ageism on the campaign trail, responding to a journalist's question about the "generational argument" by saying, "I think that's kind of ageism, to tell you the truth."
He built on these comments by reflecting on the self-proclaimed values of the Democratic Party, saying that he felt the candidates endeavored to "end discrimination in this country against women, against minorities, against the LGBT community and I think on ageism as well."
A spokesperson for Sanders did not return a request for comment.