Why Bernie Sanders Should Condemn His Worst Supporters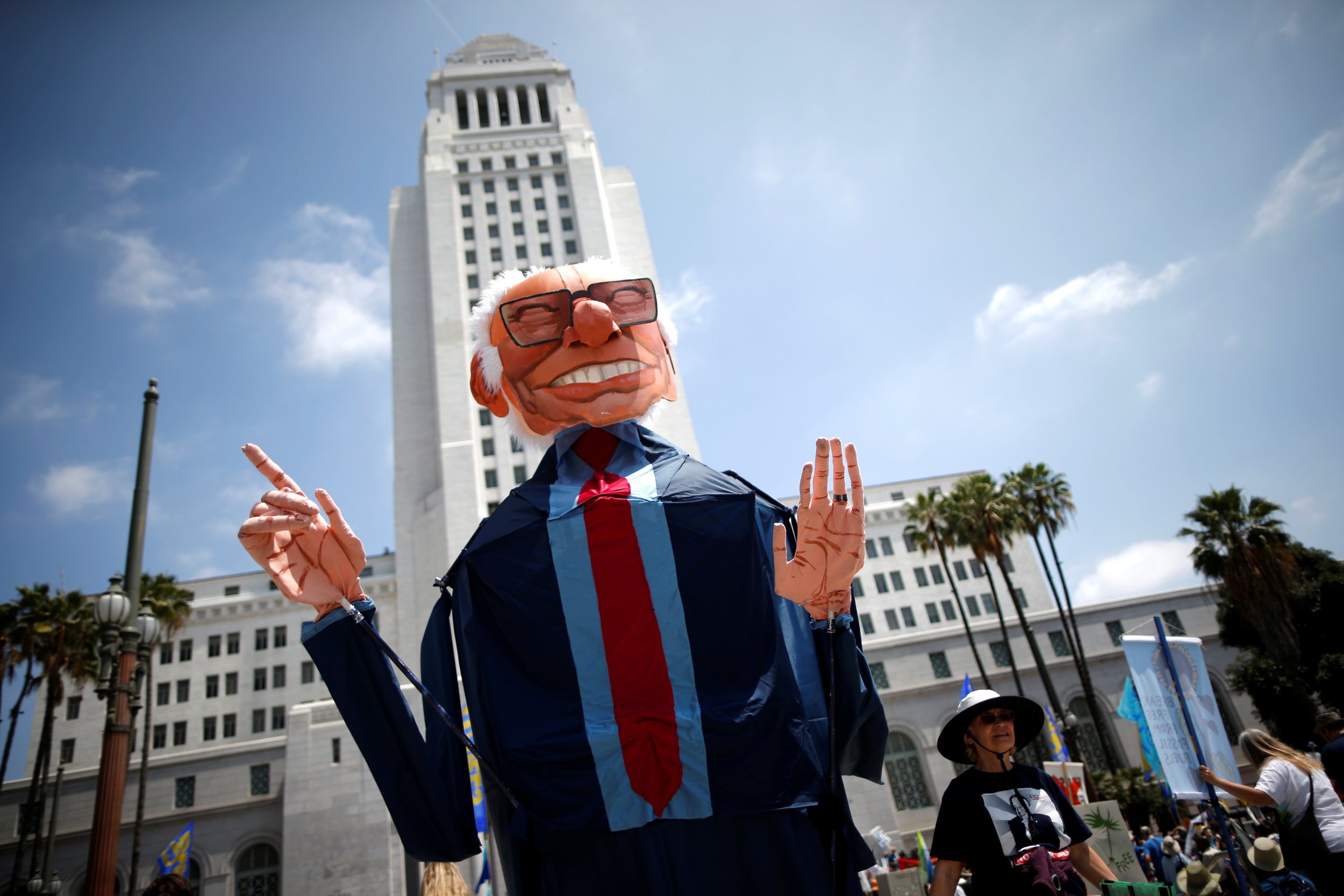 Updated | Looking beyond Hillary Clinton's narrow victory in Kentucky and more substantial loss in Oregon on Tuesday, a few important questions remain. Can Clinton find a way to bring this nomination fight to a close? Can she do it in a way that puts her in a good position for the fall? Can Sanders bring his campaign to an end worthy of his effort? And can he do so in a way that prevents Donald Trump from winning and still promotes his democratic socialist positions?
The answers will be critical to how both campaigns handle the period between now and the convention in Philadelphia on July 25. Are they going to unite the party with dignity and magnanimity? Or are they going to be divided like the Ted Kennedy–Jimmy Carter split of 1980?
For Clinton, unity will come from generosity. Some Sanders backers will never find a way to get behind the Democratic front-runner. They are convinced the nomination was stolen and Clinton is as bad as Trump. But most Sanders supporters do realize that even without the weight of the establishment backing Clinton, she won millions more votes and is a legitimate nominee. They will vote for her because the threat of President Trump is far too harrowing. Clinton needs to make it easier for them. She should make them feel welcome by giving them a say in the platform and plenty of airtime. Clinton also needs to make them feel like they made a difference and that the process was fair.
In recent weeks, Clinton has made some modest mistakes. At the rough, quasi-violent Nevada Democratic Convention last weekend, Clinton's forces could have made a few more moves to ease the tension. It was a complicated fight over delegates and rules that led to ugly behavior from some Sanders supporters (more on that later). At one key point, the state chairwoman called for a voice vote. Sanders supporters felt like the chairwoman was playing favorites. Calling for a roll call vote would have helped quash the conspiracy theories. So too would more ads from the Clinton camp calling for Democratic reconciliation.
For Sanders, the challenge is greater, and the failures so far have been worse. Consider this report from Jon Ralston, considered Nevada's top political reporter, about the recent ruckus at the convention: "By the time hotel security shut down the event late Saturday evening, the Sanders delegates had hurled ugly epithets at Clinton surrogate Barbara Boxer, and used a sign to block her from being shown on big screens; screamed vulgarities at state Chairwoman Roberta Lange, who later received death threats after Sanders sympathizers posted her cell phone number and home address online; and threw chairs at the stage as they rushed forward to try to take control of a convention they had lost, just as Sanders was defeated Feb. 20 by Clinton in a decisive result. The next day, a group of Sanders supporters protested at the state Democratic Party headquarters and scrawled messages ('Murdered democracy" and "You are scum" among them) on the outside walls and nearby sidewalks."
On Tuesday, Sanders had a chance to strongly denounce what happened. He blew it. Harry Reid, the Democratic leader in the U.S. Senate, told reporters on Tuesday that Sanders had assured him he would make a strong statement about what happened in Nevada. That's not quite how it played out. The Sanders campaign issued a long statement reiterating its grievances with the Democratic National Committee and what it considers unfair treatment. Buried in the middle of the fusillade was a rather limp call for no violence: "Our campaign of course believes in non-violent change and it goes without saying that I condemn any and all forms of violence, including the personal harassment of individuals."
If you're trying to get your supporters to calm down, that's not the way to do it. You need to put the condemnation on top instead of defiantly proclaiming your victimhood. You're not Mississippi civil rights legend Fannie Lou Hamer trying to get seated at the Democratic convention in 1964
Now, after months of chatter about a brokered Republican convention, Democrats may go into their quadrennial meeting more divided than the GOP. The spirited fight between Sanders and Clinton—tough but not particularly vicious by historical standards—has the potential to become much uglier if both sides don't exercise more leadership, especially Sanders.
The Sanders campaign could take a lesson from the great progressives of the 20th century and how they dealt with those who threatened their movement. Organized labor booted communists more interested in serving Moscow that the collective bargaining rights of American workers. Martin Luther King Jr. made it clear he had no tolerance for violence in his midst. On the right, William F. Buckley put the kibosh on the Klan and Birchers and other extremists who were clinging to the conservative cause.
Sanders needs to do the same. A legendary liberal maxim from the late Hubert Humphrey is that "a society should be judged by how it treats its weakest members." Likewise, an important, idealistic, American political movement like Sanders's is judged by how vigorously it condemns its worst members. So far, the passionate Vermont senator has been pure milquetoast. Those giving his campaign a bad name ought to feel the Bern, yes?
Correction: An earlier version of this story misspelled Jon Ralston's name.