Sarah Huckabee Sanders Is a 'Liar' Who Spews 'Horseshit' For Trump, GOP Strategist Says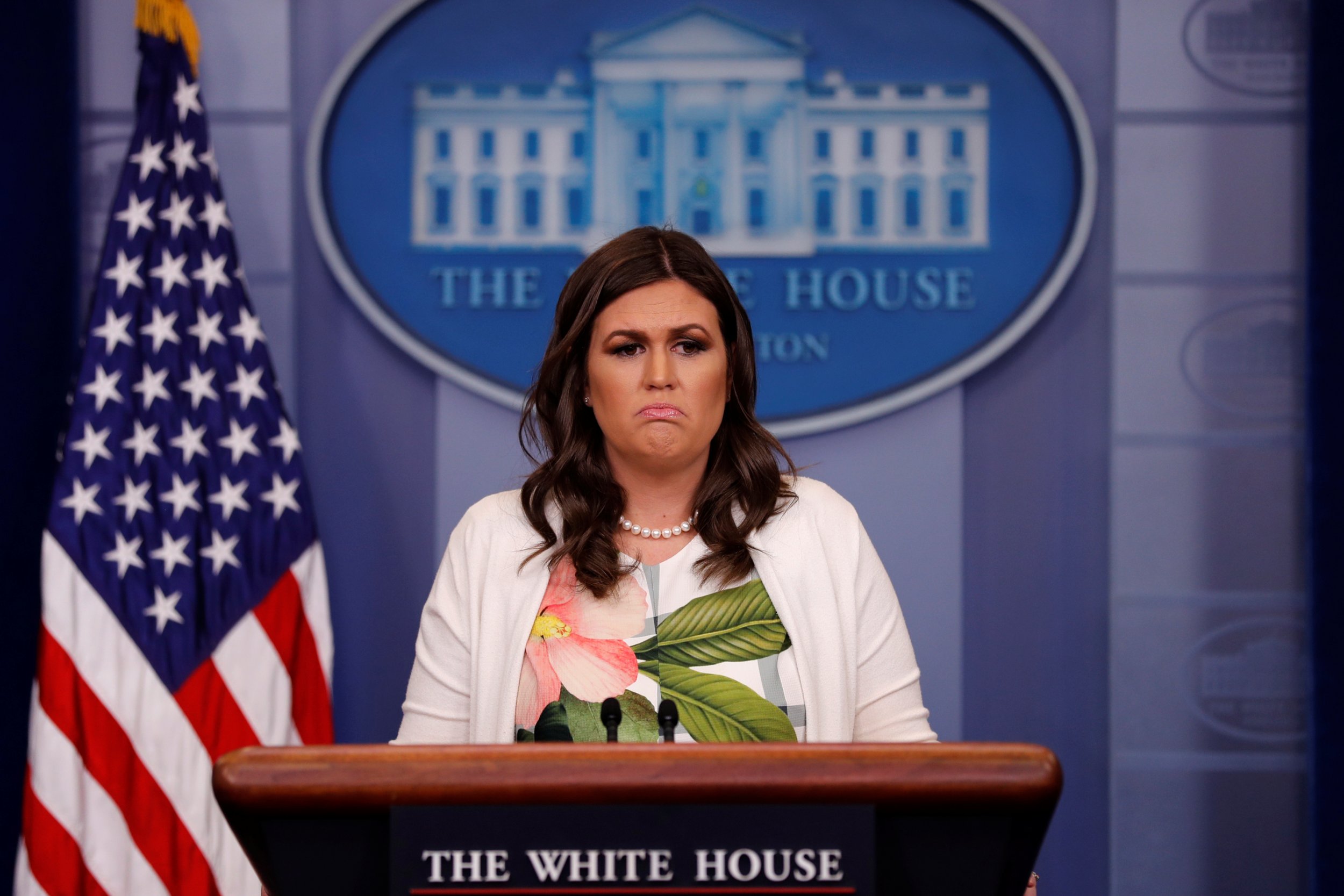 White House press secretary Sarah Huckabee Sanders is a "serial congenital liar" who buries the American people "in an avalanche of horseshit" and must know in her soul that what she's doing is wrong, a GOP strategist and media consultant said Monday night.
Rick Wilson piled on Sanders after the White House mouthpiece defended Trump's use of Pocahontas to insult Senator Elizabeth Warren while attending a White House reception honoring the Navajo code talkers, a group of Native American World War II heroes. Sanders said the term was "not a racial slur," even though Native Americans absolutely see it as one.
Sanders also flipped Trump's comment into a further attack on Warren, a Massachusetts Democrat. She repeated Trump's dubious claim that Warren lied about her Native American heritage "to advance her career."
Wilson found Sanders's responses to be deplorable, and yet another blow to any integrity she could have left.
"The reason she does that is because her job is contingent upon her being a serial congenital liar in defense of Donald Trump's latest outrages," Wilson said on CNN. "I mean, she probably has some tiny, shriveled husk left in her soul where she realizes this is the wrong thing to do. But she does it anyway because otherwise they'll replace her."
Wilson admitted press secretaries are often in difficult positions, no matter who is the president, but he accused Trump of intentionally stoking race issues.
"Few presidents go out and sling overt racial code words like that. Few presidents go out and crap on the dignity and legacy of people like these code talkers, these heroic veterans," he said.
Wilson continued: "And then send their press secretary out to answer questions in a way that isn't saying, 'Wow, the president regrets what he said today, he made a mistake, he truly wishes he had not said that.' Instead, she goes out, tries to bury people in an avalanche of horseshit every day, because this is her job."
Sanders's defenses of Trump's outlandish and false claims have often put her at loggerheads with the media and stirred accusations of outright lying on her part.
Earlier this month, Sanders was asked if the White House agreed with Trump's assertions that the women who have accused him of sexual harassment are lying. Trump declared the accusations "fake news" and "made-up stuff" during a Rose Garden news conference.
Sanders responded to the question: "Yeah, we've been clear on that from the beginning, and the president's spoken on it."
Sanders's predecessor, Sean Spicer, infamously began his job in January by falsely insisting to the press that Trump drew the largest inauguration crowd in history.