As Sanders Pushes for Cabinet Role, Biden Says Senate Leaders Needed for 'Very Progressive Agenda'
President-elect Joe Biden indicated that he needs strong leaders in the Senate to help push through his "very progressive agenda" on Tuesday night as Senate Bernie Sanders continues his push for a role in his incoming cabinet.
Biden has started to reveal nominees for his Cabinet, including Secretary of State, National Security Adviser and Ambassador to the United Nations. But no members of Congress have been named so far.
"Nothing is off the table," Biden said, before hinting that he could decide to keep progressive lawmakers in their current roles on Capitol Hill. "Taking someone out of the Senate, taking someone out of the House, particularly a person of consequence, is really a difficult decision that will have to be made."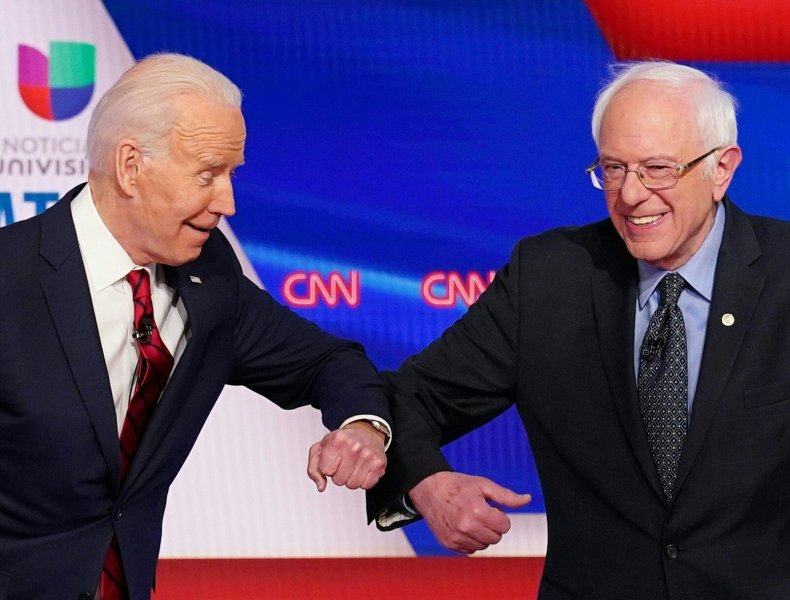 Progressive Senators Bernie Sanders and Elizabeth Warren have been floated as potential picks to lead the Labor Department and Treasury Department, respectively. Warren is unlikely to be nominated as Biden is expected to name former Federal Reserve Chair Janet Yellen.
Nominating Sanders would mean a vacant seat in the hotly contested Senate. Republican Phil Scott is the governor of Vermont, where Sanders comes from. In February he told Seven Days that he would fill the seat with an independent, keeping with the state's tradition to chose replacements from the same party. At the time, he declined to say whether that independent would caucus with Democrats or Republicans.
But at a press conference in October, Scott changed his mind. "I want this to be fair," he said. "So in this case, again, Sen. Sanders has caucused with the Democrats. I would anticipate I would look at ... a more left-leaning type of independent that would obviously caucus with the Democrats."
Democrats hold a slim majority in the House and need just two more seats in the upper chamber for a 50-50 split. Two Georgia runoff elections, scheduled for January 5, will determine control of the Senate, meaning Biden's ability to push through his agenda. If both Democratic candidates win and Biden is inaugurated in January, then Vice President-elect Kamala Harris would cast the tie breaking vote.
"I'm not certain I'm the majority leader yet—as you all may have noticed—that will be determined in Georgia," Senate Majority Leader Mitch McConnell said earlier this month.
Sanders has ramped up his campaign for a place in Biden's administration. Earlier this month, the senator told CNN that he would take the Labor Secretary position.
"If I had a portfolio that allowed me to stand up and fight for working families, would I do it?" Sanders said. "Yes, I would." In recent weeks, Sanders has also sought support from top labor leaders in his push for the position.
Congressman Jim Clyburn of South Carolina, one of Biden's closest allies, on Tuesday urged him to add Sanders to his incoming administration. "I wish [Sanders] would come into the administration," he told CNN. "Bernie has a way of getting people to understand certain things."
Biden's campaign picks come as President Donald Trump continues to decline to concede.
Newsweek reached out to Sanders' office for comment.