Sanders Says He's 'Absolutely' Introducing Single-Payer Health Care Bill After the GOP's Failures to Repeal Obamacare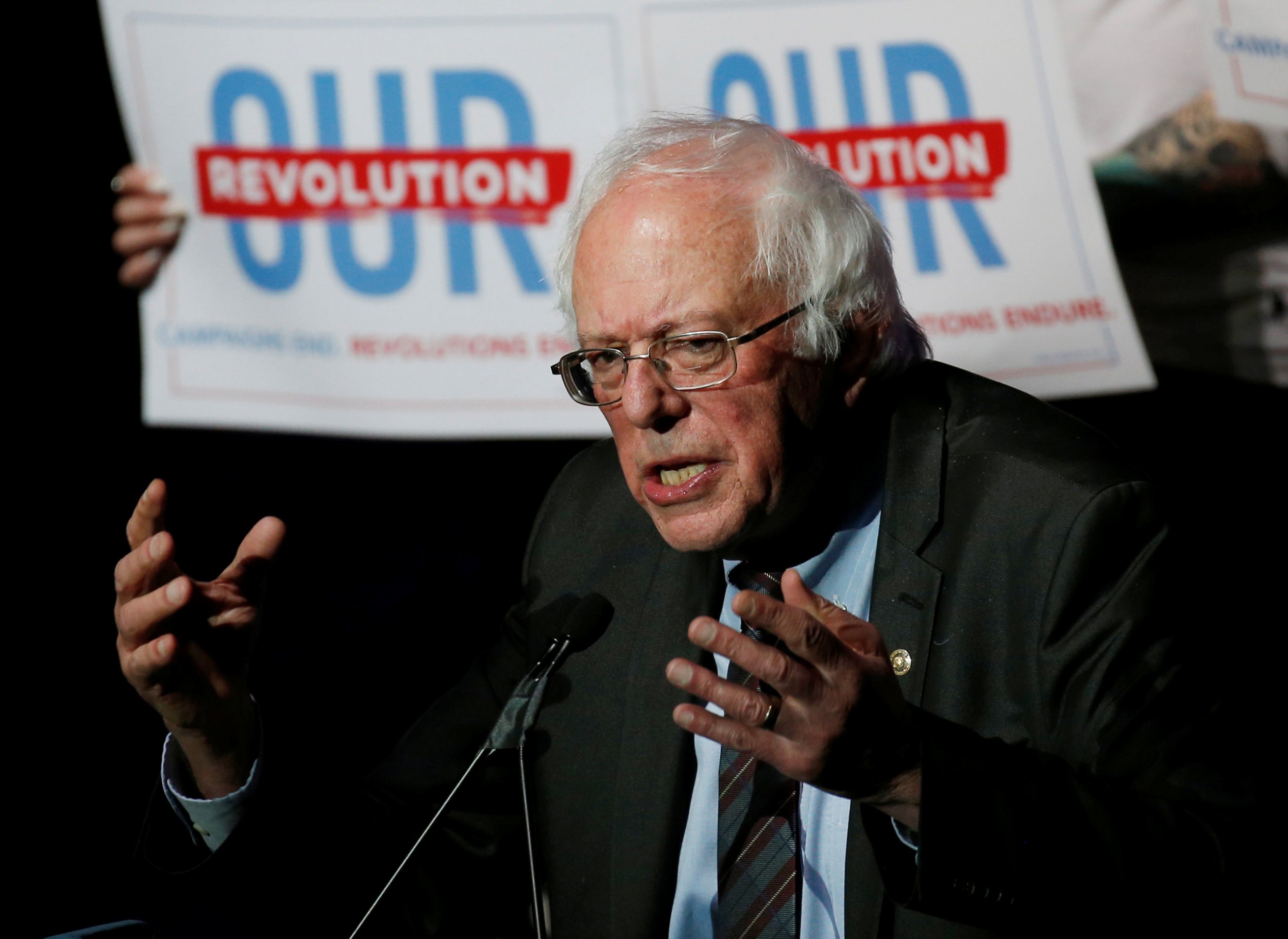 Vermont Independent Senator Bernie Sanders said Sunday he would "absolutely" introduce a single-payer healthcare bill following failed Republican efforts to repeal Obamacare.
"Absolutely, of course we are," Sanders told CNN's Jake Tapper Sunday. "We're just tweaking the final points of the bill and we're figuring out how we can mount a national campaign to bring people together."
Sanders, who finished second in the 2016 Democratic primaries for president, ran on a Medicare-for-all healthcare system during that campaign.
"We are the only major country on earth, the only one, not to guarantee healthcare to all people," he said. "The result is 28 million people who are uninsured, millions of people who are paying deductibles and copayments that are far too high."
The GOP's push to repeal Obamacare was stymied in the Senate when three health care proposals were voted down. The Senate had voted to proceed to debate on a 50-50 vote with a tie-breaking vote by Vice President Mike Pence, but were only able to secure 49 votes on the "skinny" repeal bill, the closest to being passed.
"And if the Republicans had gotten their way, there would have been another 30 or 32 million people thrown off health insurance," he said. "That is crazy. What we should do is move in the direction of every other major country and guarantee health care as a right, not a privilege."
A single-payer healthcare system has been picking up support among Democrats in recent years, with a single-payer bill in the House receiving 115 co-sponsors, almost double the amount similar efforts had last session.
In a political move, Republican Senator Steve Daines had tried to force Senate Democrats to vote for-or-against single payer last week during the most recent round of health care votes. But Democrats rejected the efforts, with none voting for it and most voting "present." Four Democrats voted no: North Dakota's Heidi Heitkamp, West Virginia's Joe Manchin, Indiana's Joe Donnelly and Montana's Jon Tester. Liberal-leaning Maine Independent Angus King also voted no.
"I suspect that what Sen. Daines is doing is nothing more than an old political trick, trying to embarrass Democrats," Sanders said before the vote. "I suspect it's just a political game."
Sanders previously introduced a single-payer, Medicare-for-all bill in 2013, that didn't attract a single co-sponsor. But more Senate Democrats have spoken positively about single payer this year, with New York Senator Kirsten Gillibrand, California Senator Kamala Harris and Massachusetts Senator Elizabeth Warren all saying they support single-payer.