'The Sandman' Creators Share All You Need to Know About Netflix Adaptation
Neil Gaiman's iconic comic book series The Sandman is coming to life on the small screen thanks to Netflix.
Creators Allan Heinberg and David S. Goyer, who worked closely with Gaiman to adapt his work, spoke to Newsweek about what fans and newcomers to the franchise can expect from the show.
Netflix also shared details for the hotly-anticipated TV adaptation on Monday June 6 at the first day of its Geeked Week event.
Here is everything you need to know about The Sandman and what is to come.
What Will 'The Sandman' Be About?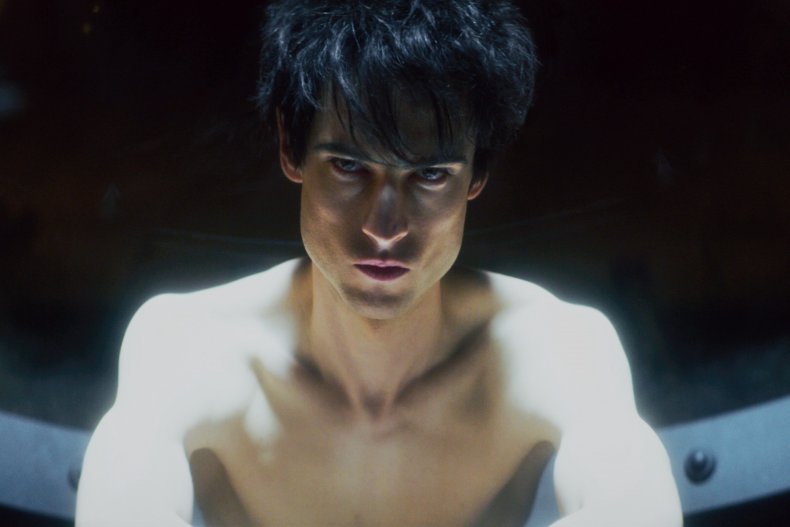 The Sandman comics follows its titular character as he is kidnapped by Roderick Burgess (Charles Dance), a man seeking to capture Death (Kirby Howell-Baptiste) in order to bring his late son back to life only to get Dream (Tom Sturridge) instead, and it explores what happens to Dream in the aftermath of this experience.
Gaiman confirmed the show would adapt the comics' first two volumes, "Preludes & Noctures" and "The Doll's House."
Meanwhile, Heinberg told Newsweek he hoped viewers who aren't familiar with The Sandman comics won't feel put off by the fantasy elements in the show, because it's about so much more than that.
"I don't want people who aren't necessarily into fantasy to miss out on The Sandman, because I think what it is at its heart is a relationship drama," Heinberg explained.
"I think it's a family soap, I think it's about a very well meaning an honourable king with a terrible love life and track record with the women in his life, and trying to face up to the mistakes he's made in the past and set things right.
"I think it's about, ultimately, what it means to be human in the best sense, and how to teach someone who is more than a God the benefits of being human.
"As such I think it's deeply, deeply intimate, and relatable, and it's funny, and it's moving, and it's heart-breaking. Ultimately, I think it's really affirming and hopeful."
Who Will Star in 'The Sandman'?
Tom Sturridge leads the cast as Dream of the Endless, also known as Morpheus. The Endless are a family of deities who are anthropomorphic embodiments of natural forces, like Dream.
For Heinberg it was clear "from his first reading" that Sturridge was the perfect person to portray the character: "He's classically trained, he understands the text, he understands the character's psychology.
"Dream is a very difficult character in the comics because he's so withheld from us. You never see his eyes in the comic book, it's rare that Neil gives you a thought bubble where Dream is telling you why he's doing the things that he's doing, so charting his psychology in the book is very challenging."
He added: "Tom has this nobility about his bearing so that he's very much a king from the minute he steps on stage, but at the same time there's a very wounded child on the inside which is just as much Dream of the Endless.
"Dream is a very romantic character, he's got high ideals for himself and for everyone in his world, and at the centre of it is someone who longs to connect with other people but is very wary about getting heartbroken and hurt in the process as he has been.
"And Tom is all of that, he's incredibly intelligent, incredibly emotional even though it's sort of hidden, vulnerable in the most heart-breaking way, and [he] is able to withhold what he's thinking and feeling but give the audience absolute access to his emotional life at the same time. He is absolutely extraordinary."
Dream is not the only member of The Endless that will appear in the first season of The Sandman, as he will also be joined by family members Death, Desire (Mason Alexander Park), and Despair (Donna Preston).
Heinberg said of the characters: "Desire plays a huge role in the back half of Season 1, and there are some major fireworks between Dream and Desire in our season finale which I'm really looking forward to sharing with everybody because the scenes are really extraordinary.
"Mason's performance as Desire is everything, as a fan, I could imagine it. Mason has always had, from their very first audition, such a firm grasp on who Desire is. And it's such a rich and layered and loving performance, and utterly captivating. I'm excited for them in it.
"They really nailed it, and Donna Preston as Despair I'm really looking forward [to fans seeing]. We don't get to spend a lot of time with her this season, but she makes quite an impression, and it makes me just look forward to the possibility of seeing so much more of her in Season 2. But she's brilliant at it, and the two of them together have really great chemistry."
Of Howell-Baptiste, he went on: "Kirby Howell-Baptiste is a revelation as Death, she absolutely understands the sort of pure love that is at the heart of that character and just radiates it, just common sense and pure love, and her chemistry with Tom Sturridge is fantastic and familial.
"The thing about Death is she's someone that you want to spend time with, she is someone you absolutely want to be with and tell your secrets to, and hear her thoughts on. And the minute we met Kirby we felt all those things about her, and she brings all of that to the screen in her first second of screen time."
Other cast members include Boyd Holbrook as The Corinthian, Gwendoline Christie as Lucifer, Jenna Coleman as Johanna Constantine, and Vivienne Acheampong as Lucienne.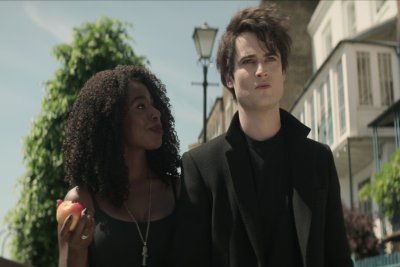 'The Sandman' Character the Creators are Most Excited for Fans to See
The character both Goyer and Heinberg are most excited for fans to see brought to life on the small screen is David Thewlis' John Dee.
When asked to pick a favorite moment from the show, Goyer shared: "There is a particular issue from the first Sandman arc — fans of the comic will know it. Issue #6. "24 hours". The issue is sort of infamous.
"It was terrifying and shocking when it was published. Basically, the issue where Neil let us readers know that anything was possible in his book. The story was absolutely terrifying.
"We adapt that story in our fifth episode. It involves a character named John Dee walking into a diner.
"As a pure fan, it's been a surreal experience adapting that issue. The episode is spectacular. We didn't pull back on the horror."
Heinberg concurred, adding: "There's so many [great moments] it's cheating to choose more than one, but David Thewlis as John Dee is extraordinary.
"That was probably the character I was the most afraid of coming from the comic in terms of being able to adapt it for this series, and Neil is such an extraordinarily generous collaborator that we actually approach John in a completely new way.
"So, John does all the things in the comic that he does, he does all the things in the show that he does in the comic, but the reasons why he does them are different and soulful, and lovely, and deeply human.
"And so, we were able to tell a really beautiful human story about the power of the truth in relationships, and David Thewlis so thoroughly embodied that character and gave that story such enormous heart and soul that I think, you know, by the time the John Dee story is sort of over you're sad to lose him.
"He's such a good companion and such a powerful actor that he became so endearing that it felt like a loss when his time on the show was done, and I wasn't expecting that.
"In the comic book he's a much more straightforward monster and David's performance is so thoughtful and so nuanced and so tragic. That was the biggest surprise for me in adapting the show."
When Is 'The Sandman' Out?
The question that fans of Gaiman's original comic book series have been asking the most since the show was announced was when The Sandman will come out, and this was finally revealed at the show's Geeked Week panel.
After Gaiman, Heinberg and the cast discussed the show they shared a first look trailer, which revealed it would be coming out on Friday, August 5, 2022.
As with most Netflix shows, The Sandman will be released in full for fans to binge-watch to their hearts content, and the first season will have ten episodes in total.
Is There A Trailer for 'The Sandman'?
Yes, a trailer for The Sandman was released after the show's panel at Geeked Week which gave fans a closer look at what's to come in the new series.
The Sandman will be released on Friday, August 5 on Netflix.