Family of Sandra Bland Files Wrongful Death Lawsuit Against Texas Trooper, Jailers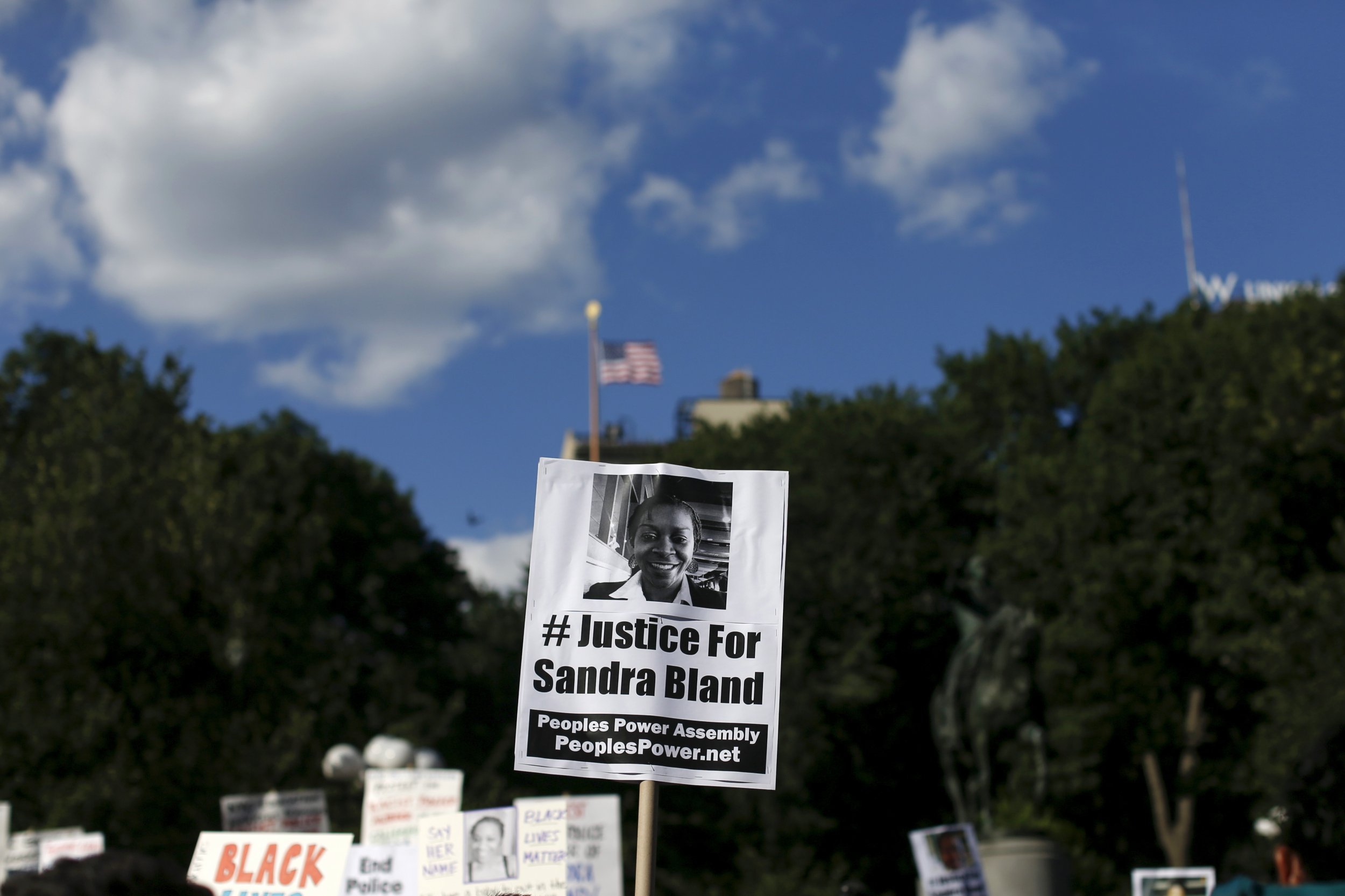 Sandra Bland's family has filed a wrongful death lawsuit against the police officer who arrested her, two jailers, the Texas Department of Public Safety and the Waller County Sheriff's Office.
Bland, a 28-year-old black woman, was arrested in early June after Trooper Brian Encinia pulled her over for failing to signal while changing lanes. Encinia, who is white, and Bland had an altercation, which was recorded. In the video, the trooper can be heard demanding Bland extinguish her cigarette. The officer could also be heard saying, "I will light you up!" while holding a stun gun. Bland refused to get out of the car and was later arrested for assaulting the officer.
Bland was an activist and supporter of the Black Lives Matter movement, adding further controversey surrounding her arrest.
She was held in the Waller County jail for three days before she committed suicide by hanging, according to authorities. Bland's family has not confirmed this version of events and made plans to arrange their own autopsy.
"This family's motivation is that they don't want to see this sort of thing happen again to another family," the family's attorney, Cannon Lambert, said during a press conference.
Bland's mother, Geneva Reed-Veal, added: "The bottom line is she never should have been inside the jail cell. Period." The family hopes the case will go to trial.