Sandra Bland Recorded Voicemail From Jail Questioning Her Arrest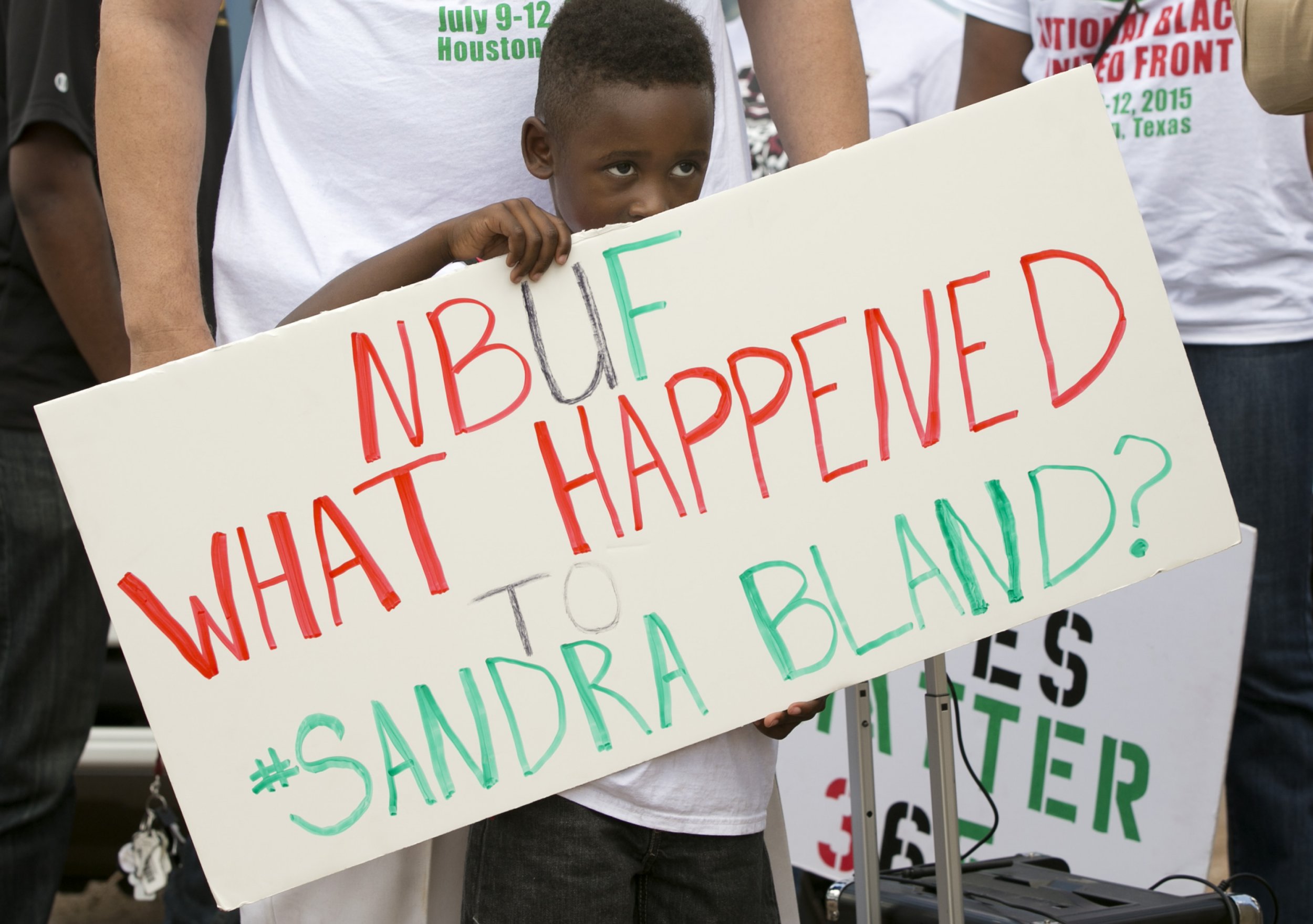 Sandra Bland, the 28-year-old woman found dead in her Texas jail cell, reportedly left a voicemail for her friend before her mysterious death on July 13. Three days earlier, she was stopped by a state trooper for failing to signal a lane change, and later arrested.
Questions remain about the Illinois woman's death. Her family denies claims by Texas officials that she committed suicide. Relatives acknowledged she previously struggled with depression, but say the woman's recent behavior wasn't cause for concern.
A Houston ABC affiliate obtained a 22-second voicemail Bland left on a friend's phone while she was imprisoned. She calmly says she doesn't understand how a traffic violation led to her arrest.
"I'm still just at a loss for words honestly about this whole process. How did switching lanes with no signal turn into all of this?" she says in the message, which allegedly was recorded hours before her initial court appearance on July 10. A judge later set her bail to $5,000.
Bland also called her sister and a bail bondsman that same afternoon, Waller County Judge Trey Duhon told ABC.
After her arrest for allegedly assaulting a police officer, she was placed inside a cell that typically holds four people. A prison guard last saw her alive on the morning of July 13. Shortly after the guard's rounds, Bland asked through an intercom if she could use the phone. An hour later, a guard found her hanging from a partition. Authorities said motion-sensor cameras outside of her cell didn't indicate that anyone entered her space.
Dashboard camera video released earlier this week shows the interaction between Bland and State Trooper Brian Encinia during the traffic stop on July 10. Both become increasingly irritated at one another, and Bland questions why she is being arrested. She tells Encinia: "I can't wait until we go to court."
Her family members said they are appalled at the footage.