Sandra Fluke: Life After Rush Limbaugh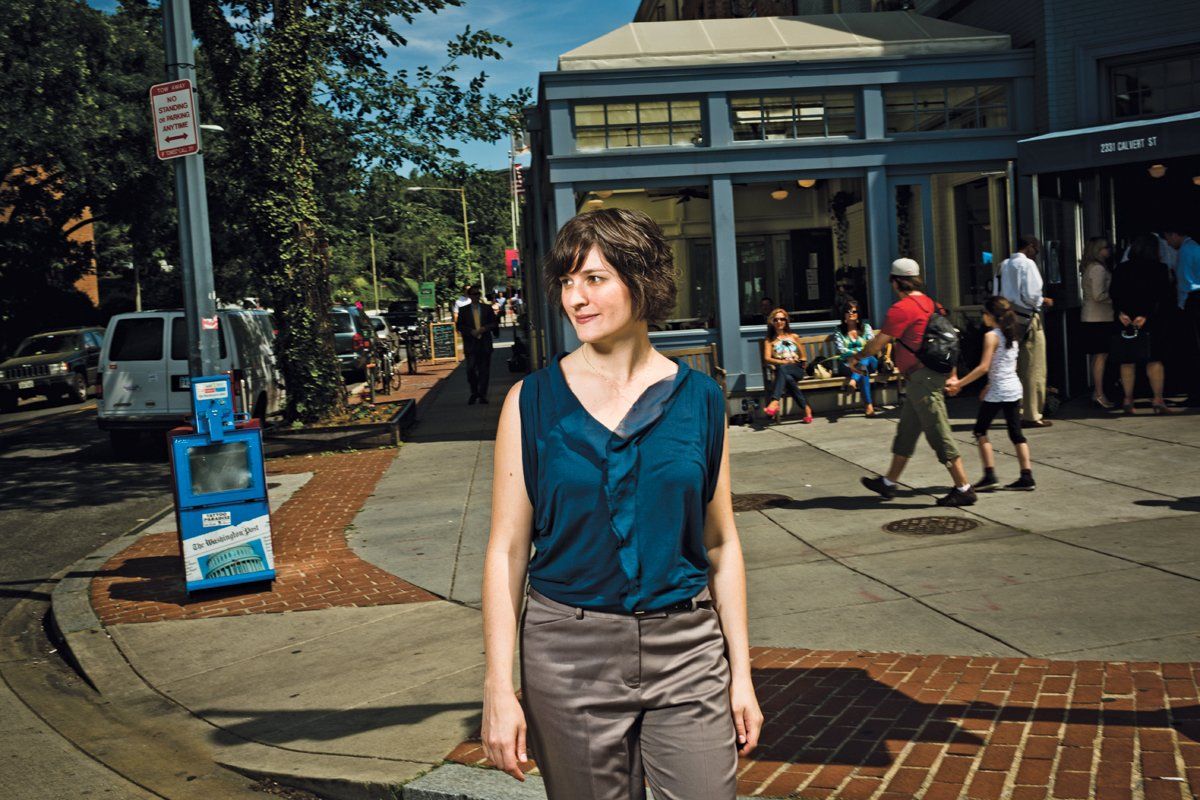 So what's the worst part of having the nation's most famous radio personality call you a "slut" and suddenly finding yourself a lightning rod for the inchoate rage of the conservative blogosphere?
For Sandra Fluke, the Georgetown Law student who, after testifying in February before House Democrats on the subject of reproductive rights, found herself under assault by Rush Limbaugh, the "low point" may have been when she had to call and warn her parents about the political hurricane she'd been swept up in.
"It was hard," recalled Fluke over breakfast last week in Washington, D.C. Her brown eyes turn serious and her open, makeup-free face looks far younger than her 31 years. "I don't say those words to my parents."
Rush's bashing of Fluke was rough even by the caustic commentator's standards. The public outcry (and the decision by several advertisers to pull their spots from the show) prompted Limbaugh to issue a rare public apology. His critics have called on him to go further and personally reach out to Fluke. This idea fills her with horror. "The personal attacks were personal enough that I don't ever care to hear from him," she says. (Limbaugh's office declined to comment).
Even before Rush jumped into the fray, however, right-wing websites had made Fluke the subject of countless conspiracy theories, many revolving around the idea that she is a Democratic operative dispatched to bait conservatives into a public fight—a suspicion fueled by Fluke's being taken on as a pro bono client by the PR firm run by former White House communications director Anita Dunn. Her favorite loony rumor? "That I changed my last name to Fluke, which means a random occurrence, to make it seem less like the administration and Democrats had planted me." She smiles wryly, "So what was my last name before? 'Left-Wing Conspiracy?'"
Jokes aside, Fluke has endured enough partisan vitriol to unnerve the most grizzled political veteran. "There were things that were frightening about it. There have been some security concerns," she acknowledges hesitantly. Asked about threats, Fluke demurs, "I shouldn't go too far into that." She then adds brightly, "I'm OK. How's that?"
By some measurements, Fluke is far more than "OK." While demonized in certain quarters, she has emerged as a hero to women's-rights advocates and many Democratic lawmakers. "She is an extraordinary person," gushes New York Rep. Carolyn Maloney, one of the members before whom Fluke spoke. Sen. Kirsten Gillibrand agrees, "Sandra Fluke personifies what my Off the Sidelines campaign has been about—a call to action for all women to be become engaged in the political debate."
An overnight celebrity, Fluke has been deluged with speaking invitations and pleas to appear on political panels and at fundraisers. In late March, she attended Glamour's Running in Heels event, alongside political celebs like Chelsea Clinton, Abby Huntsman, and EMILY's List President Stephanie Schriock. A late addition to the Women's Campaign Fund's April fundraising gala, Fluke was the star of the show, says WCF President Siobhan "Sam" Bennett. "As soon as she said, 'Hi, I'm Sandra Fluke,'" recalls Bennett, "the place went wild." Multiple Democrats have reached out personally to Fluke, most notably President Obama, who phoned her in early March. Many in Washington are already drooling at the possibility of her one day running for office—despite the fact that Fluke graduated from law school just this month. "I think she has arrived and that she is staying," asserts Bennett, who delights in having introduced Fluke at the gala as a future U.S. senator.
Fluke, raised in rural Pennsylvania, is an unlikely feminist icon. Her mom is a school guidance counselor; her father is a tool-and-die maker who became a part-time Methodist minister when Sandra was in college. With one stoplight and fewer than 1,000 residents, Saxton is "a very conservative community," says Fluke. "Growing up, there were certainly times that I felt like I didn't quite fit in."
Not that young Sandra was a wild-eyed rebel. "She's always been a go-getter and very ambitious," says childhood friend Stacey Bowser. Sandra was the kid who took leadership roles in all the clubs, juggled multiple extracurricular activities, and compulsively tried to organize everything. "In elementary school, we had these pretend clubs at recess," says Bowser. "She was always the one to bring her notebook and make out a whole agenda."
It was during Fluke's undergraduate years at Cornell University that all of that energy and ambition became focused on feminism. Her first experience with activism came during freshman year, when there was an effort to defund Cornell's Women's Resource Center. "I went to my first sit-in," she says. "I still have my sign! And I thought, 'Well, this is for me.'"
Indeed, Fluke may be the perfect example of what former presidential candidate Rick Santorum told parents are the dangers of college: a nice conservative young woman who went off to school and morphed into a liberal feminist.
After Cornell, she went to work for a New York City nonprofit that aids victims of domestic violence and human trafficking. That led her to enter law school with an eye toward working as a public-interest attorney. At Georgetown, Fluke threw herself into numerous campus causes in addition to interning with the Coalition to Abolish Slavery & Trafficking, the Polaris Project, and the NOW Legal Defense and Education Fund.
It was Fluke's lobbying of Georgetown's administration to change its policy on birth control that brought her to the Hill in February. Her argument to lawmakers did not revolve around her sex life, but around fellow students who had suffered medical problems because the school's health plan did not cover contraception. No matter: within days Fluke was being slammed as a "sex-crazed coed" looking for taxpayers to subsidize her out-of-control sex life. And so an icon was born.
Having been thrust into the political spotlight, Fluke feels "a responsibility" to make the most of her new platform. "I've always been talking about these issues, it's just that more people are listening now," she says.
Three months later, some conservatives see a silver lining in the episode. "I think that the debate did give a voice to frustration on the right at the hypocritical left ... and the double standard of the president," says Suzanne Terrell, co-chair of the conservative political action committee ShePAC. Others regard it as an unfortunate distraction. Columnist S.E. Cupp says many of her fellow conservatives view this spring's contraception health-coverage debate as "a very cleverly laid trap meant to ensnare and goad the far-right into an angry debate over social issues. Rush Limbaugh didn't just wander into the trap—he saw it, licked his lips, and jumped in with both feet."
As for Fluke, the speaking requests and job opportunities keep piling up. With law school over, the question of what's next is now on the front burner. It's all been "disorienting," she says of the entire experience.
Adding to the chaos, Fluke and her boyfriend of eight years, Adam Mutterperl, got engaged last month. A comedy writer, Mutterperl lives in Los Angeles, where Fluke is headed, along with their dog Mr. President, after the graduation festivities.
Fluke plans to take the California bar exam in July, but whether she'll actually set up shop there is an open question. Washington is ground zero for a hard-charging young woman with a keen interest in public policy and a desire "to make a difference."
Just to be on the safe side, Fluke is leaving most of her stuff here and subletting her apartment over the summer. "I have to figure out if I'm coming back here," she says. "I think I am."
With reporting by Allison Yarrow
Sandra Fluke: Life After Rush Limbaugh | U.S.