Sandra Oh Responds to Her Historic Lead Actress Emmy Nomination for 'Killing Eve'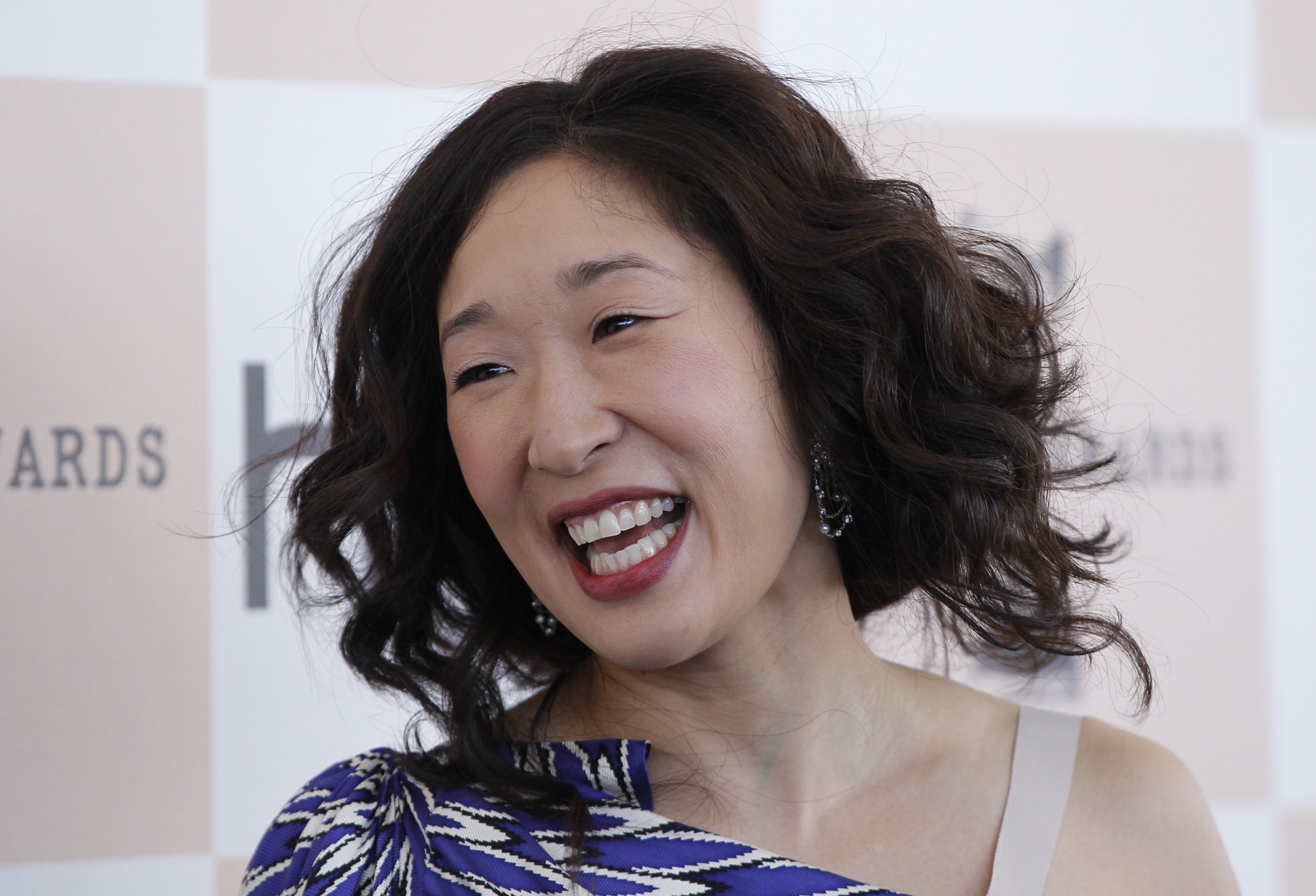 Sandra Oh made history Thursday when she became the first Asian actress to be nominated for an Emmy for Outstanding Lead Actress in a Drama Series.
Oh knows the significance of that recognition, which she earned for her role as intelligence officer Eve Polastri on BBC America's Killing Eve. She wants it to be the beginning. "Let's be happy that we have this moment," she told Vulture on Thursday. "And let us build and have confidence and see ourselves in this moment."
She echoed that desire to the Los Angeles Times on Thursday, hoping that "some girl who is 12 and Thai American can look at her Instagram and say, 'Huh, that can be me.'" She also hoped that her work on Killing Eve affects the industry as well when it comes to diversity. "We haven't really seen a character like Eve or someone like myself—an Asian person—play this kind of role before," she explained. "It doesn't have to always remain in the white realm. That's one of the things I know I represent."
After Grey's Anatomy, she had opportunities and was able to say no to projects, she told Vulture in April. For her work on Grey's as Dr. Cristina Yang, she was nominated five times for an Emmy for Outstanding Supporting Actress in a Drama Series, from 2005 to 2009. However, even with the "extraordinary path" of her career, she also knew, "not only is s*** hard, it's extremely unfair," she shared. "Racism exists … I have felt it deeply."
Taking on the role of Eve wasn't even something she had considered she'd be doing when she first read the script for the series. She even asked her agent what role she should be looking at because, "After being told to see things a certain way for decades, you realize, 'Oh my god! They brainwashed me!'"
Now, she's surprised by the recognition she's getting for that role, as she tweeted a photo of her reaction to the nomination on Thursday with the caption, "Omg wtf??" Oh also captured her joy in an Instagram story on Thursday, writing, "Gratitude Joy Wine! (Hearing about Emmy nom) Thank you @killingeve," on a photo of herself smiling and holding a glass.
"I feel tremendous gratitude and joy with this nomination," The star and associate producer said through a BBC America press release on Thursday. "I am thrilled for Phoebe Waller-Bridge's nomination and for the entire cast/crew of Killing Eve. I share this moment with my community. P.S., I think my mother at this moment may actually be satisfied."
Waller-Bridge, the series' executive producer and lead writer, was nominated for Outstanding Writing for a Drama Series.
Killing Eve was renewed for Season 2 before the series premiered on BBC America.