Sandra Parks: Read the Heartbreaking Essay on Gun Violence from 13-year-old Killed by Stray Bullet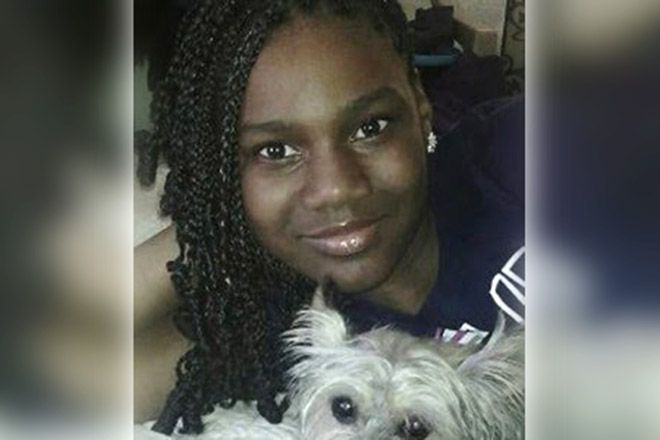 A 13-year-old girl in Milwaukee who once wrote an essay about "senseless gun violence" was killed this week after a stray bullet was fired into her bedroom.
Two years ago, Sandra Parks' efforts earned her third place in her school district's Martin Luther King Jr. essay contest, the Milwaukee Journal Sentinel reported. On Monday, the Keefe Avenue School eighth-grader passed away after being shot in her home about 8 p.m.
"We are in a state of chaos," her 2016 essay read. "In the city in which I live, I hear and see examples of chaos almost everyday. Little children are victims of senseless gun violence."
Bernice Parks, the child's mother, told WISN-TV her daughter had been "everything this world is not." She stated: "My baby was not violent. My baby did not like violence." WDSU reported Milwaukee Mayor Tom Barrett had called her death "part of the insanity" of gun violence.
In a press conference held on Tuesday, Barrett told reporters: "Sandra Parks, a 13-year-old, went into her bedroom. She never came out alive. Tragically, her death was caused by someone who just decided they were going shoot bullets into her house and she's dead."
According to The New York Times, the Milwaukee County district attorney's office charged Isaac D. Barnes, aged 26, late on Wednesday in relation to the 13-year-old's death. A complaint said the suspect had been found "hiding in a closet" of a nearby residence.
It was alleged Barnes may have been planning to shoot his ex-girlfriend, the New York Times reported. Charges included first-degree reckless homicide. Another man, Untrell Oden, 27, was charged for firearm possession but was not accused of being involved in the shooting.
Twelve kids from Milwaukee public schools have been homicide victims since 2016, a school district spokesperson said. Sandra was the seventh since January, the New York Times reported. A GoFundMe campaign for Parks, started by her mother, has raised thousands of dollars.
The description alongside the crowdfunding appeal read: "My daughter Sanda Parks left me last night due to senseless act of violence. Sandra was shot while at home.
The note continued: "She was a eighth grader and had hope for going to college to be writer. She was just a innocent child. This situation has been very hard on me as a mother, family and friends. I'm asking the community to help my family out with the memorial services."
Below is full essay:
"Our Truth"
By Sandra Parks
Sometimes, I sit back and I have to escape from what I see and hear every day. I put my headphones on and let the music take me away. I move to the beat and try to think about life and what everything means. When I do; I come to the same conclusion … we are in a state of chaos. In the city in which I live, I hear and see examples of chaos almost everyday. Little children are victims of senseless gun violence. There is too much black on black crime. As an African-American, that makes me feel depressed. Many people have Lost faith in America and its ability to be a living example of Dr. King's dream!
The truth is faith and hope in what people can do, has been lost in the poor choices we make. We shall overcome has been lost in the lie of who we have become! So now, the real truth is, we need to rewrite our story so that faith and hope for a better tomorrow, is not only within us, but we believe it and we put it into actions.
Our first truth is that we must start caring about each other. We need to be empathetic and try to walk in each other's shoes. We shall overcome when we eliminate the negative and nasty comments people make about each other. We shall overcome, when we love ourselves and the people around us. Then, we become our brothers keeper.
Our second truth is that we need to have purpose. We are the future generation, therefore we must have an education to make a positive difference in the world. We are the future leaders, but if we don't have an education, we will accomplish nothing. We will overcome, when we use our education to make the world a better place. We will become the next President, law enforcement officers, teachers, doctors, lawyers, and lawmakers. We cannot continue to put the responsibility on other people. It is our responsibility as future leaders!
We must not allow the lies of violence, racism, and prejudice to be our truth. The truth begins with us. Instead of passing each other like ships in the night, we must fight until our truths stretch to the ends of the world.