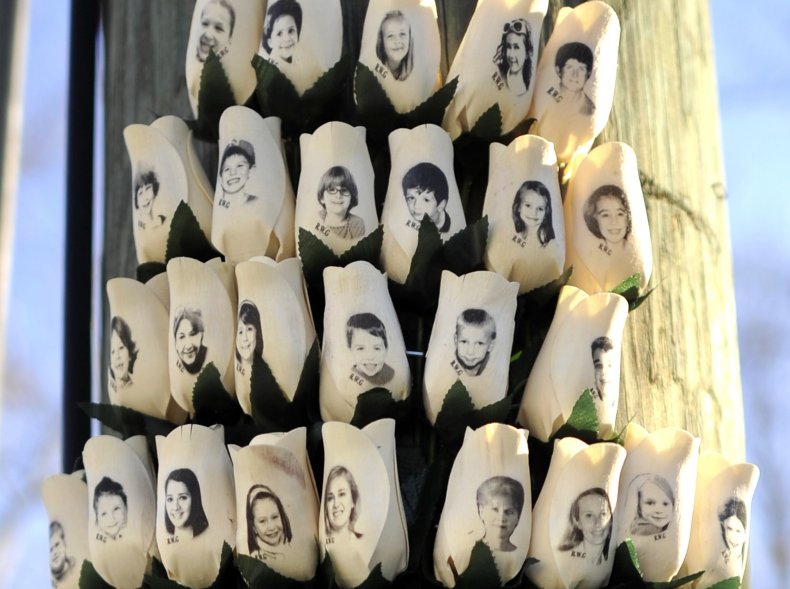 Researchers have found a link between a spike in handgun purchases that took place following the Sandy Hook shooting and the re-election of President Barack Obama, and injuries caused by firearms in California.
Between November 6, 2012, when Obama was elected to a second term as U.S. president, and January 25 , 2013—six weeks after the attack on a Connecticut elementary school that left 26 people dead—an estimated 36,142 more handguns than expected were bought in the state. That amounts to a rise of 55 percent, according to a study published the journal Injury Epidemiology.
The purchases were linked to a 4 percent increase in injuries—approximately 290—in the following year throughout the whole of California, the authors believe.
The team looked at data from 499 California cities with populations of at least 10,000, to see if the figures would reveal whether a spike in the purchases of handguns was tied to more fatal and non-fatal injuries.
The rate of people buying firearms in the U.S. has risen over the past few decades, the researchers pointed out. In 2017, the U.S. saw a 20-year high of gun-linked deaths. Past research indicated "large and short-lived" spikes in the number of people buying firearms in the wake of high-profile mass shootings, as well as following the two elections of President Barack Obama.
"Though the purchasing spike was substantial, it accounted for less than 10 percent of annual handgun acquisitions, and is a tiny fraction of the more than 30 million estimated privately owned firearms in California," the authors wrote.
They concluded: "This suggests that even marginal increases in handgun prevalence may be impactful."
The team acknowledged the results now need to be replicated in other states to see if a similar pattern emerges.
Co-author Rose Kagawa, assistant professor in the Violence Prevention Research Program at University of California, Davis, told Newsweek: "A lot of people have attempted to answer the question of whether a higher prevalence of guns is associated with more or fewer crimes, but it is hard to answer this question given places that have more guns are frequently fundamentally different from places that have fewer guns."
She explained: "Using spikes in firearm purchasing, we were able to apply a novel approach to answering this question in a way that gives us greater confidence that changes in nonfatal firearm injury were actually attributable to differences in firearm purchasing behavior."
Kagawa continued: "If these purchasing spikes result in increased firearm injury, as suggested by our study, we have identified one additional way in which mass shootings cause a harmful ripple effect."
"Prior research suggests that not all mass shootings result in a spike in firearm ownership, and that specific features of the mass shooting, such as the number of fatalities and the degree to which they are covered in the media, may influence whether a purchasing spike occurs," she said. "These features may offer additional opportunities for limiting the downstream harm caused by mass shootings."
Hannah Laqueur, assistant professor in the Department of Emergency Medicine at the University of California, Davis, and co-author of the study, told Newsweek: "We were impressed by how many injuries we estimated were associated with the spike in firearm purchasing—290 firearm injuries in a year in California is non-trivial."
"This study suggests that even marginal increases in firearm prevalence can have significant negative impacts on population health. It doesn't speak directly to gun ownership laws, but I think supports the idea of trying to incorporate the social costs of guns into their price, potentially with registration fees or insurance."