Alex Jones Lawsuit: InfoWars Host Can Be Deposed by Sandy Hook Families, Judge Rules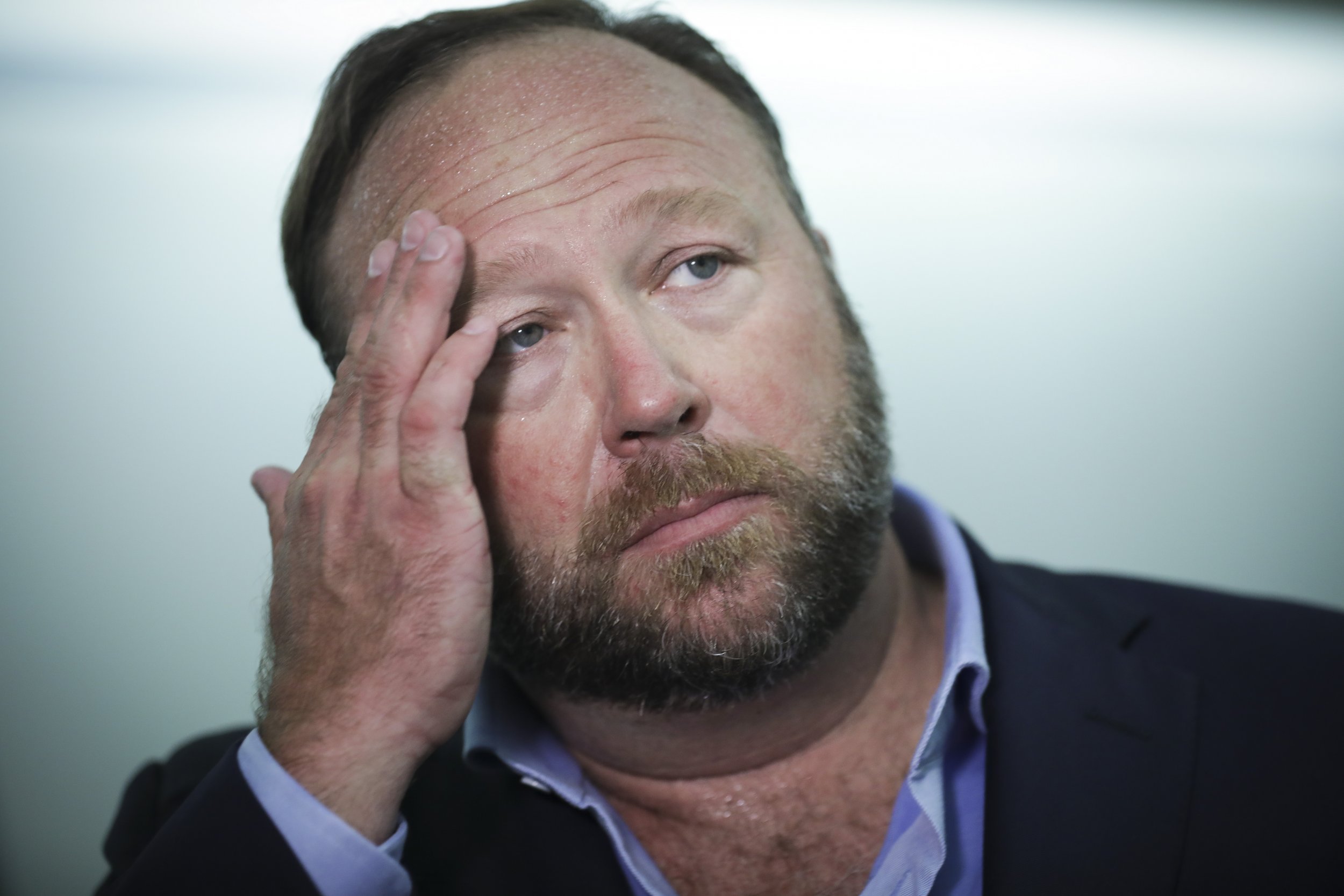 Conspiracy theorist and InfoWars host Alex Jones can be subjected to sworn deposition in a defamation lawsuit brought by family members of Sandy Hook Elementary School shooting victims, a Connecticut judge ruled on Wednesday.
Bridgeport Superior Court Judge Barbara Bellis ruled that attorneys could depose Jones and three other defendants for 19 total hours, according to The Hartford Courant.
Six families and an FBI agent who responded to the 2012 mass shooting in Newtown, Connecticut, sued Jones, who has questioned whether the massacre was a hoax. CNN reported that six other companies, some of which are linked to InfoWars, are also named in the legal action.
"Jones and the other defendants," according to the lawsuit, "have developed, amplified and perpetuated claims that the Sandy Hook massacre was staged and that the 26 families who lost loved ones are paid actors who faked their relatives' deaths."
The plaintiffs have said that the host issued false statements about the shooting because the remarks were profitable.
"For years, Alex Jones and his co-conspirators have turned the unthinkable loss of our sweet little Daniel and of so many others into advertising dollars and fundraising appeals. It is far beyond time that he be held accountable for the pain his false narratives have caused so many, and today's ruling brings us one step closer to doing that," said Mark Barden, whose son Daniel was killed in the shooting, according to The Hill.
Last month, the plaintiffs were given permission to inspect InfoWars' internal marketing and financial files as part of the legal action.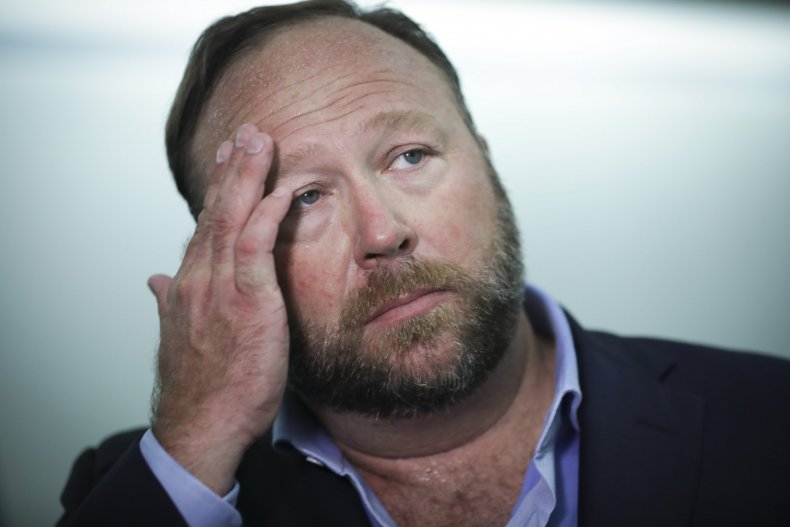 Jones's lawyer has invoked the First Amendment in an attempt to have the suit dismissed. "Alex Jones and InfoWars are not responsible for this tragedy. To punish them for First Amendment protected speech on this matter of public concern will not bring back the lives lost," attorney Jay Wolman wrote, according to WABC-TV.
In August, BBC News reported that Jones was facing five defamation suits.
The host endorses a range of conspiracies. Noting his advocacy of the idea that the government promotes pedophilia, that the September 11, 2001, attacks were an inside job and that a mass shooting in Arizona that wounded then-Congresswoman Gabrielle Giffords was "a staged mind-control operation," the Southern Poverty Law Center described Jones as "almost certainly the most prolific conspiracy theorist in contemporary America."
In August, Apple, Facebook and YouTube removed Jones's content from their platforms, drawing a wave of backlash from right-wing figures, who warned of a looming widespread crackdown of conservatives' free speech.