Alex Jones Must Reveal InfoWars Data to Sandy Hook Families as They Win Legal Victory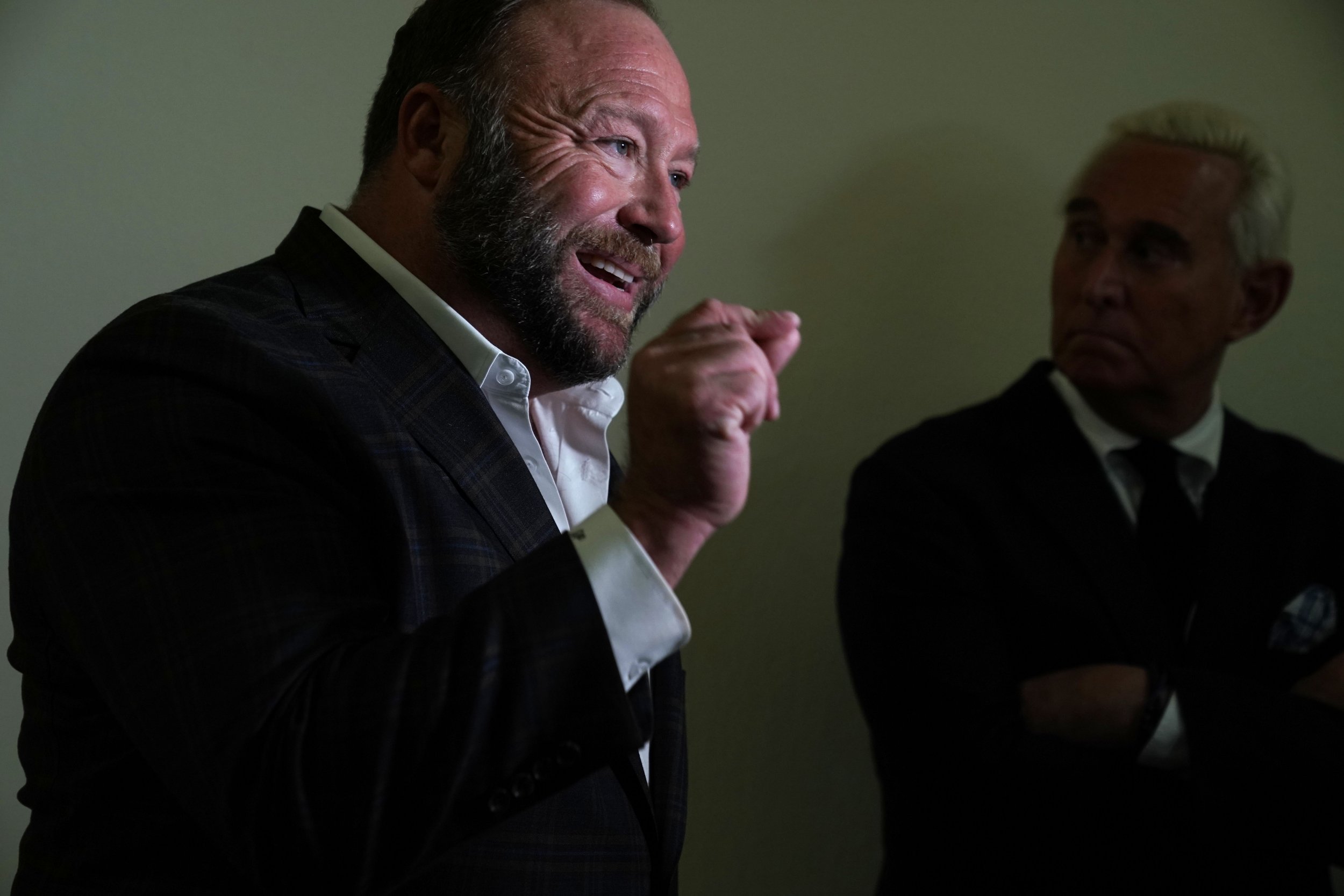 Six families of victims killed at the 2012 Sandy Hook Elementary School shooting earned a legal victory against conspiracy theorist Alex Jones and his website, InfoWars, ABC News reported on Friday.
A Connecticut judge approved the families' requests to enter the discovery process of a defamation lawsuit, which alleges that Jones has pushed a "monstrous, unspeakable lie: that the Sandy Hook shooting was staged and that the families who lost loved ones that day are actors who faked their relatives' deaths."
The plaintiffs can now inspect InfoWars' internal marketing and financial files. A judge is scheduled to decide next week whether the families' lawyers can depose Jones.
Jones has promoted the idea that the Sandy Hook shooting, which left 26 people and the gunman dead, was a hoax. He has claimed the children involved in the rampage are crisis actors. When criticizing the lawsuits, Jones has claimed he was operating as a journalist, The Hill reported.
Jones's lawyer has tried to have the lawsuit dismissed on First Amendment grounds.
"Alex Jones and InfoWars are not responsible for this tragedy," Jay M. Wolman wrote in a motion, according to The Daily Beast. "To punish them for First Amendment protected speech on this matter of public concern will not bring back the lives lost."
The plaintiffs say that Jones's remarks have led to online harassment, including death threats, and resulted in "malicious and cruel abuse."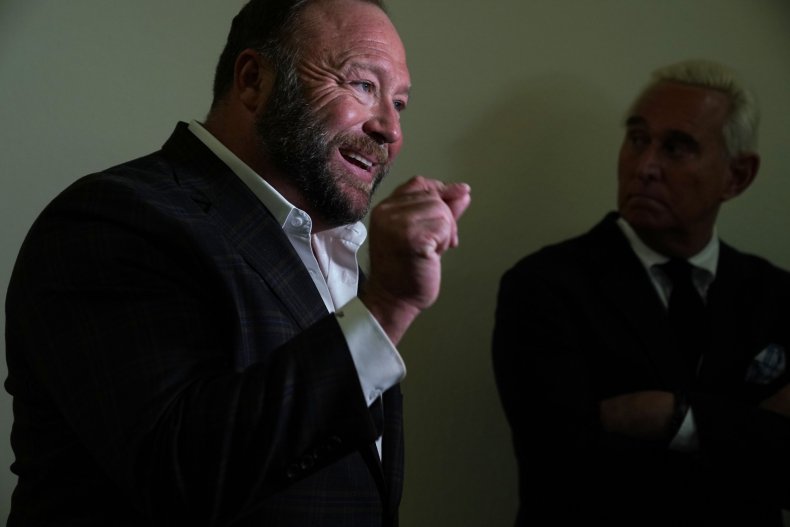 BBC News reported in August that Jones was facing five defamation lawsuits.
In April, the parents of two children killed at the elementary school sued the radio host, who has sought to portray the shooting as a conspiracy to enact stricter gun control laws.
Neil Heslin, whose 6-year-old son was killed in the massacre, was one of the parents who filed a suit.
He recounted a story of a woman expressing her regrets for his loss but also questioning whether it happened.
"Do you think Sandy Hook really happened? Do you think people died?" she asked him, he wrote in an NBC News article noting Jones's wide audience.
Jones's content was removed from Apple, Facebook and YouTube in August, challenging his ability to reach the public. Infowars' average of 1.4 million daily visits and video views fell to 715,000, The New York Times reported in September.