Connecticut Senator Condemns Alex Jones, Facebook and Google After School Shooting Victim Suicides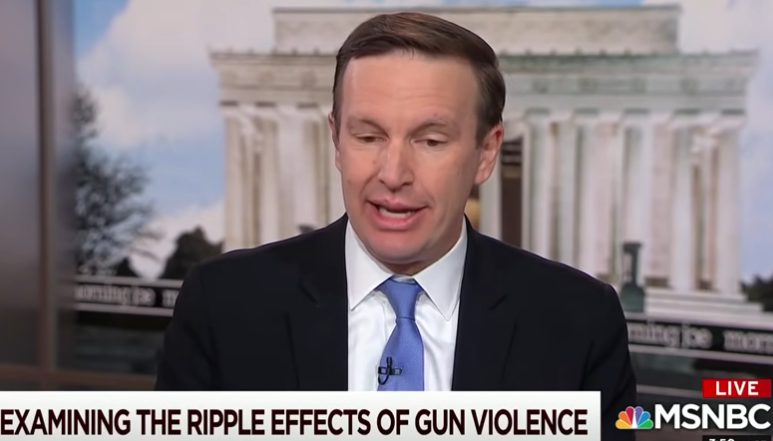 Senator Chris Murphy of Connecticut joined an MSNBC panel Tuesday in the wake of three suicides to condemn Infowars host Alex Jones and Silicon Valley tech giants for promulgating conspiracy theories related to school shootings online.
Murphy and several Morning Joe panelists criticized Jones and high-tech companies such as Google, Twitter and Facebook for allowing false conspiracy theories about school shootings to spread throughout the internet, exacerbating the grief of survivors and their families.
Two school shooting survivors and one father of a victim died in apparent suicides in the past two weeks. Jeremy Richman, the father of a first-grade girl who was killed in the Sandy Hook school shooting, died on Monday. An unnamed survivor of mass shooting at Marjory Stoneman Douglas High School in Parkland, Florida, died on Saturday. And Sydne Aiello, another Parkland survivor, died less than a week earlier.
Murphy demanded that private tech companies stop allowing people like Jones to "terrorize" school shooting survivors online.
MSNBC co-hosts Mika Brzezinski and Joe Scarborough pondered the ripple effect on survivors, given the inescapable clutches of social media conspiracies and hateful rhetoric. MSNBC senior contributor Mike Barnicle asked Murphy directly about Jones, the right-wing conspiracy theorist who claimed the Sandy Hook shooting was a fake "false flag." Jones is the defendant in an ongoing defamation lawsuit filed by the victims' families.
"One individual, and I won't use his name, promulgated, promoted and achieved the almost incomprehensible feat of having some people in this country believe that Newtown was staged and as you know better than most, some of the parents were forced to move, to virtually hide in public," Barnicle said to Murphy, who was a plaintiff in a lawsuit against Jones and Free Speech Systems LLC. "What do we do about, and not just that one aspect of it, what he did, but the fact something like that takes on a life of its own?"
"I'll use his name. We're talking about Alex Jones," Murphy responded. "And the fact of the matter is that the companies that allow people like him, conspiracy theorists, to be able to purvey lies have a responsibility. There is no constitutional duty on an internet company to allow somebody to terrorize parents in mass tragedies like Alex Jones did for so long."
Jones has repeatedly mocked his inclusion in the defamation lawsuit, claiming on his show last April, "It's like I've murdered their children." Last month, Connecticut Judge Barbara Bellis ruled Jones must turn over Infowars financial records and marketing documents, in addition to submitting a sworn deposition. The lawsuit states that while Jones may not believe the December 2012 Sandy Hook shooting that left 26 people dead is a "hoax," he has nonetheless continued to tout that theory and encourage his rabid listeners to harass the victims' families.
Murphy blasted Twitter, Facebook and other social media companies for allowing Jones to spread the conspiracy theories, although Infowars has since been banned from broadcasting on all major social media outlets after months of outrage against Big Tech.
"The Newtown families are proceeding with a court case to try to hold him accountable, but the companies that allowed for this nonsense, this garbage, to be spread around the internet, have a responsibility and a duty themselves to do something earlier than they did in the case of Infowars," Murphy said. "I wish these parents could shut it all out but they can't. Some of them have frankly turned to chasing down these conspiracy theorists as a full-time job. Because they see it as their responsibility to make sure everyone knows what happened to their child.
"While we can't ever make these lunatics completely disappear, there are some big commercial actors like Facebook, like Twitter who can do a much better job of policing their space," Murphy added. He noted the "second victimization" of parents of school shooting victims having to log on to the internet every day to find the people who are "denying the death of [their] child."
Scarborough called out Facebook, Google and internet service providers directly for "broadcasting the hate over the air, they are spreading the lies."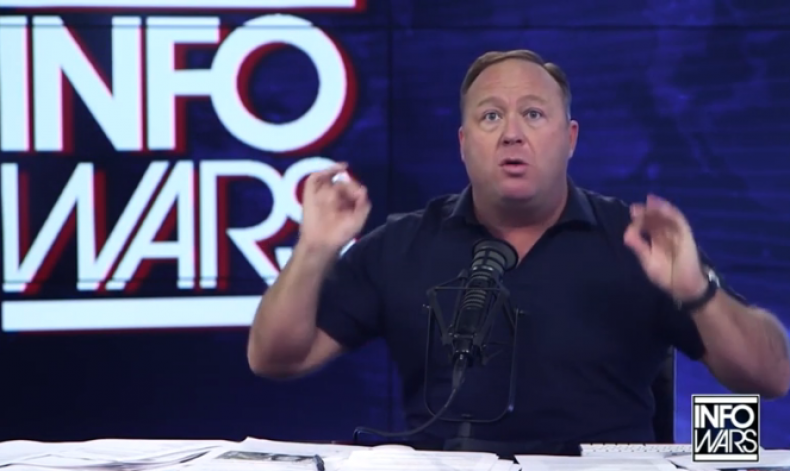 "Google and the search engines; conspiracy theorists put garbage out there and Google has a responsibility to not publish it at the top of their lists," Scarborough said. "Guess what, if it's not on the search engine, people don't go to it, so they're the ones who are basically publishing an index that leads people directly to these hate sites."
Murphy added, "They sometimes are so big they feel like the government, but they're not, they are a private commercial actor that can decide what they spread and what they don't. There are restrictions on government about free speech restrictions but these big commercial players can make value decisions."
If you have thoughts of suicide, confidential help is available for free at the National Suicide Prevention Lifeline. Call 1-800-273-8255. The line is available 24 hours every day.
Correction: This story was updated to say Sen. Murphy didn't directly blame Alex Jones, Facebook and Google in the death of Jeremy Richman.