I Survived Sandy Hook. Six Years Later, Congress Should Finish What It Started | Opinion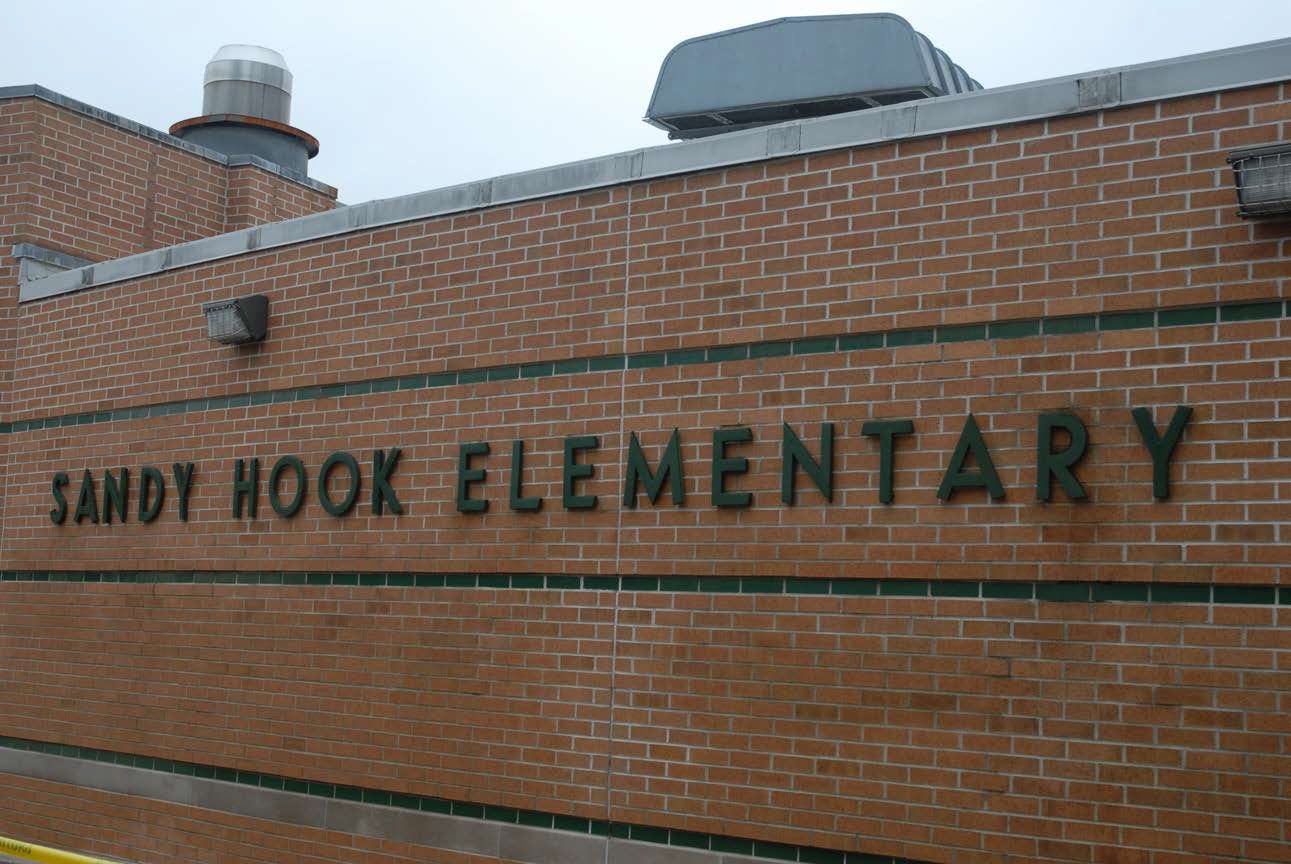 I walked into my classroom today with a familiar pit in my stomach—my mind was on the unthinkable tragedy that unfolded at my school six years ago. Then the news of a threat to Sandy Hook School, classes cancelled for the day and students sent home. Schools have long since ceased being a safe haven for students. I can't believe my colleagues and friends have to live through this again. This must stop.
Six years ago, on December 14, 2012, I was in my class of second graders, getting ready to teach just like any other day. Instead, a gunman with an AR-15 burst into our building and unleashed 154 gunshots in the course of a few, chaotic minutes.
As I tried to distract and comfort the terrified children in my classroom, the gunman turned our elementary school into a war zone, killing 20 first graders and six educators in the classrooms and hallway. After the police came, our confusion and panic gave way to shock and grief.
Educators in Newtown and across the country knew things would never be the same. The scourge of gun violence in our nation's schools and communities was a crisis.
For me, there was no option but to advocate for change.
I wanted to make sure that what happened at my school—to our students and colleagues—never happened again. After the tragedy, educators and families in our community joined together to help lead a campaign to pass federal legislation that would have required background checks on all gun sales.
I remember when some of the families flew to Washington, D.C., to meet with members of Congress and urge them to stand with Sandy Hook and do the right thing. So when Congress failed to pass the bipartisan, commonsense background checks proposal into law, it was a devastating loss.
Six years later, gun violence has continued to shatter lives at schools like Marjory Stoneman Douglas High School and in our communities, killing nearly 100 Americans every day and wounding hundreds more. And nowhere is safe—homes, concerts, movie theaters and places of worship have all been shaken by gun violence.
But instead of giving up, gun violence survivors, parents and communities have continued to come together to end the gun lobby's stranglehold on our political system and hold legislators at every level accountable. In cities and states across the country, we have blocked thousands of bad bills that would have brought more guns into our schools and given the wrong people easy access to deadly weapons.
And we haven't just been on defense. Together, our movement has passed laws to close loopholes that allow domestic abusers to own firearms in 28 states, including Kansas and Oregon. We have passed Red Flag laws in states that used to be NRA strongholds, helping ensure that students and communities are safe from people who are an immediate danger to themselves or others. We have harnessed the power of social media to make it clear to major companies that continuing to partner with the NRA will carry a steep price. We have marched in D.C. and in hundreds of cities nationwide. In 2018 alone, 20 states passed gun safety legislation, including nine states with Republican governors.
And on Election Day, we joined millions of Americans in saying enough is enough. This November, voters elected a new generation of gun sense champions – and sent a gun sense majority to the U.S. House of Representatives.
The landscape has shifted, the politics of gun safety have changed, and with a new Congress, there's another opportunity for real change at the federal level. Next year, Congress is expected to take up another bill that would require background checks on all gun sales. It's time for our lawmakers to finish what they started after Sandy Hook by passing that legislation.
We know from experience that these laws work. States that have enacted background checks on all handgun sales have seen significant reductions in firearm trafficking, homicides, and suicides, including a 40 percent reduction in homicides alone after my home state, Connecticut, required a permit to purchase a gun and also background checks.
Voters have continually shown widespread, bipartisan support for this type of commonsense measure to keep Americans safe from gun violence, with polls showing 85 percent of Americans support background checks for all gun sales, including vast majorities on both sides of the aisle.
Now, it's time for Congress to act.
Six years after the devastation at my school in Sandy Hook, it's long overdue.
Abbey Clements is a survivor of the Sandy Hook School shooting and a volunteer leader with the Everytown Survivor Network and Moms Demand Action for Gun Sense in America.
The views expressed in this article are the author's own.​​​​​