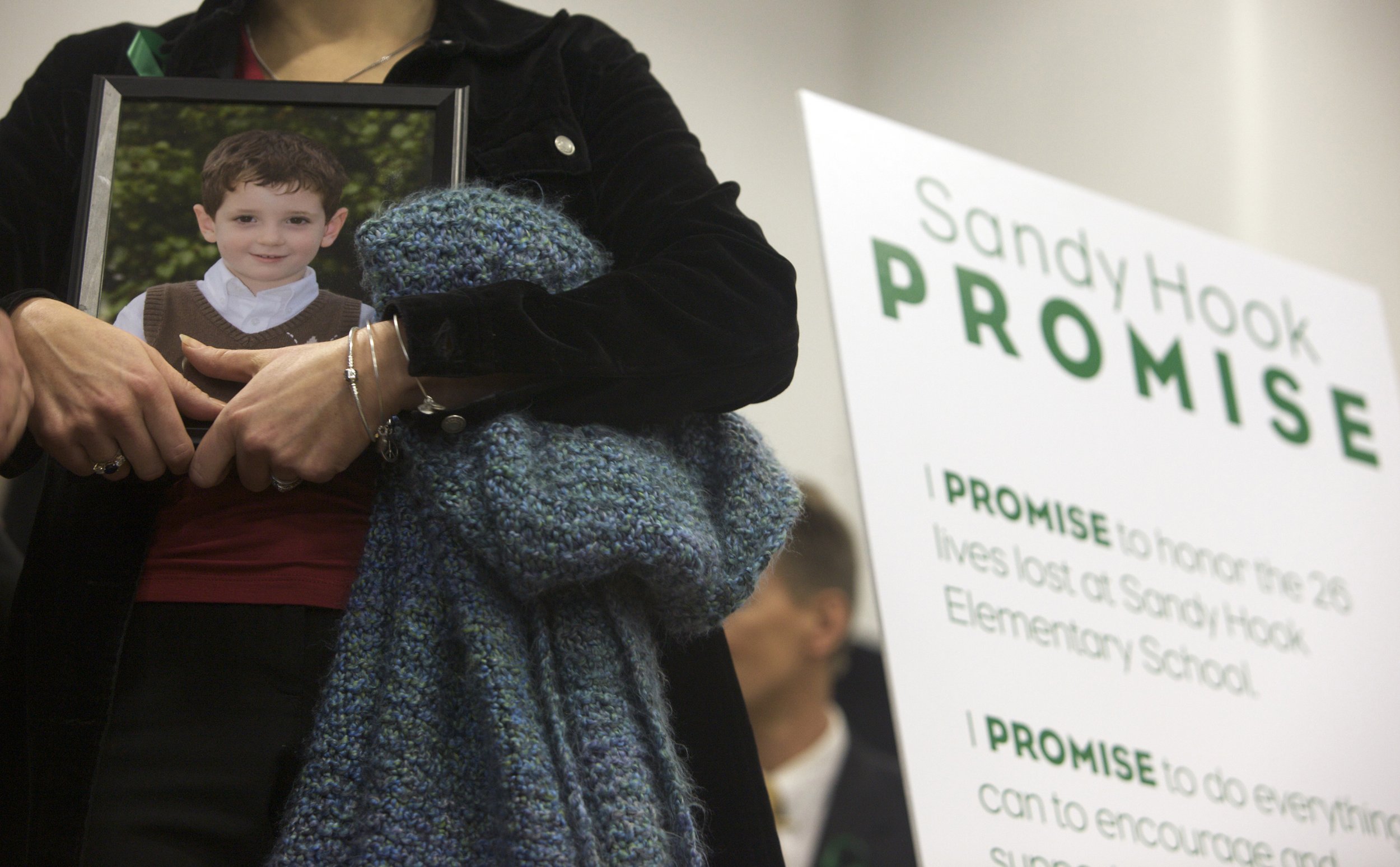 As the four-year anniversary of the mass shooting at Sandy Hook Elementary School approaches, a nonprofit has released a new video with the message that warning signs of violence often are apparent before an individual takes action.
Related: Finding the keywords to prevent students' violent outbursts
In the wake of the December 14, 2012 massacre in Newtown, Connecticut, some of the victims' family members formed a nonprofit, Sandy Hook Promise, to teach youngsters and adults that each gun death—whether a mass shooting, a single homicide or a suicide—is preventable if people know the signs. The group kicked off its latest national campaign, called Know the Signs, on Friday with an online public service announcement titled "Evan." The short video uses two story lines to demonstrate how easy it can be to overlook the signs of an at-risk individual.
The video focuses on Evan, a teenager counting down to summer break, as he makes his way through his school day. Meanwhile, a series of scenes plays out in the background as we follow Evan: a student reads a magazine with a gun on its cover; gets bullied by his peers; posts a selfie with a gun; forms an imaginary weapon with his hand that he points at a teacher; and finally shows up at school with a gun. The message from Sandy Hook Promise: The warning signs are there if you just know where to look.
A report issued almost a year after the Sandy Hook massacre concluded that the 20-year-old shooter had "significant mental health issues" that affected his ability to live normally and to interact with others. The investigation found items on his hard drive and memory card that pointed to the idea he could carry out a massacre, including images of him holding a handgun and a rifle to his head and website bookmarks related to mass murder, firearms and ammunition.
Nicole Hockley and Mark Barden, who each lost a son in the massacre and now serve as managing directors of Sandy Hook Promise, wonder what would have happened to their children if someone had intervened and helped the Sandy Hook shooter get the mental health services he needed. "When you don't know what to look for or can't recognize what you are seeing, it can be easy to miss warning signs or dismiss them as unimportant. That can lead to tragic consequences, including someone hurting themselves or others," Hockley said in a statement.
She adds: "Everyone has the power to intervene and get help."
A day before Sandy Hook Promise launched its new video, the Connecticut Supreme Court on Thursday decided to hear an appeal brought by the massacre victims' families against three gun companies. Previously, a judge in Connecticut had dismissed the case against the maker and sellers of the rifle that the gunman used to carry out the shooting attack in less than five minutes.
Meanwhile, conspiracy theorist Alex Jones, who has said he believes the December 2012 mass shooting was a "hoax" carried out by child actors, has invited the daughter of the slain school principal on his radio show. His request came after Erica Smegielski penned two open letters asking President-elect Donald Trump to denounce Jones. Smegielski and Jones reportedly are speaking via private direct messages on Twitter about possible plans for her to appear on the show.
Read more from Newsweek.com:
- Sandy Hook truther Alex Jones invites principal's daughter on show
- Sandy Hook families' suit against gun companies reaches high court
- Levi's asks customers to leave guns at home
- Under Donald Trump, what will happen on guns?