Sandy Hook Promise Trends on Twitter After School Safety Advocates Share Chilling Back-to-School Video
Sandy Hook Promise, a nonprofit founded by family members of victims in the December 2012 Sandy Hook Elementary School mass shooting in Newtown, Connecticut, was trending on Twitter Wednesday as the world watched a chilling video about the dark side of back-to-school season.
The just over one minute-long video starts cheerily with a boy saying his mother got him the perfect backpack for back-to-school, a girl holding several binders that help her stay organized and a boy saying his new headphones are just what he needs for studying.
A boy is then shown running down a school hall and saying, "these new sneakers are just what I needed for the new school year," as he looks behind him nervously. Disturbing sounds can be heard from behind him.
"This jacket is a real must-have," a girl in another scene says, using it to tie down doors to prevent them from opening.
In a classroom, a boy says he got "the skateboard I wanted, it's pretty cool," and uses it to shatter a glass window. Children can be seen jumping out other classroom windows to escape a building.
"These scissors really come in handy in our class," a girl says standing beside a widow and looking outside, appearing ready to use the sharp object to defend herself.
"These colored pencils too," a boy adds on the other side of the window.
In the most graphic scene, a girl says, "these socks, they can be a real lifesaver," as she ties them around another child's leg to stop bleeding.
The final scene features a girl hiding in a bathroom stall and texting, "I love you mom," crying. To sounds of a door opening and footsteps, she closes her eyes and the screen goes black.
"It's back-to-school time. You know what that means," lettering from Sandy Hook Promise reads. "School shootings are preventable when you know the signs."
The video got massive attention, including from lawmakers.
"Chilling, heartbreaking, & difficult to watch," tweeted Democratic Senator Richard Blumenthal, who has proposed gun control measures. "We must take action so our kids do not have to go #BackToSchool fearing for their lives. #ProtectOurKids"
Democratic Congresswoman Donna Shalala called the ad "difficult to watch" because "scenes like these are now part of being a kid and growing up in America."
Shalala called on Senate Majority Leader Mitch McConnell to "bring to a vote the gun control legislation the House passed months ago," along with the hashtag #EndGunViolenceNow.
The House Judiciary Committee last Tuesday passed a series of bills seeking to respond to gun violence. In a statement, Nadler blamed Republicans for not pushing for gun safety.
"House Democrats continue to make gun violence prevention a top priority," Nadler stated. "Senate Republicans have failed to act on bipartisan gun safety bills already passed by the House. It's time for the Senate to finally act to pass bipartisan background check legislation and additional bills to help save lives."
Fred Guttenberg, whose 14-year-old daughter Jaime Guttenberg died in the Parkland school massacre, also endorsed the video's call to action.
"This sad and tragic video by my friends @sandyhook must be watched by everyone," he tweeted, "Because of gun violence, and normalization of it versus solving it, this is how our children feel today."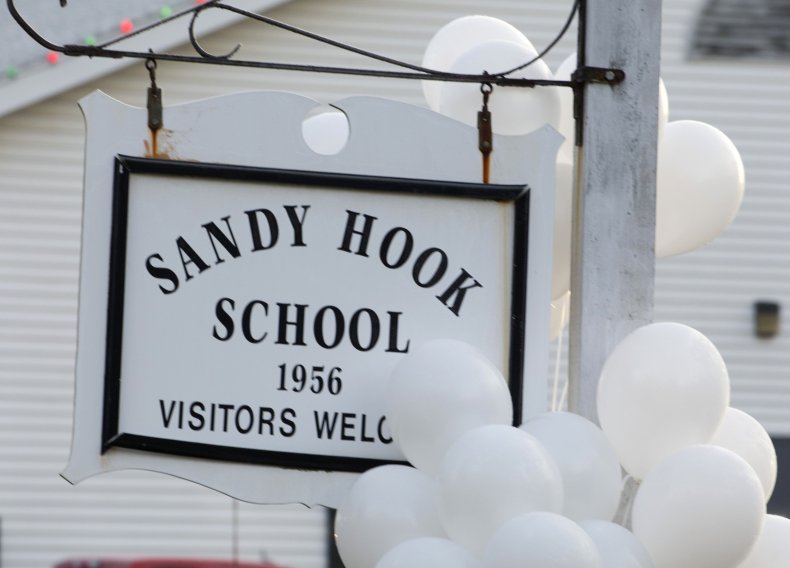 Sandy Hook Promise did not immediately respond to a request for comment.
Along with the video, the nonprofit tweeted: "Survive the school year with these must-have #BackToSchool essentials. This PSA contains graphic content related to school shootings & may be upsetting to some viewers. If you feel this subject matter may be difficult for you, you may choose not to watch."
Correction 9/18 7:00 p.m.: An earlier version of this article said that Rep. Shalala was replying to House Judiciary Chairman Jerrold Nadler with her tweet, rather than Senate Majority Leader Mitch McConnell. We regret the error.