Sandy's Assault on the NYPD's 60th Precinct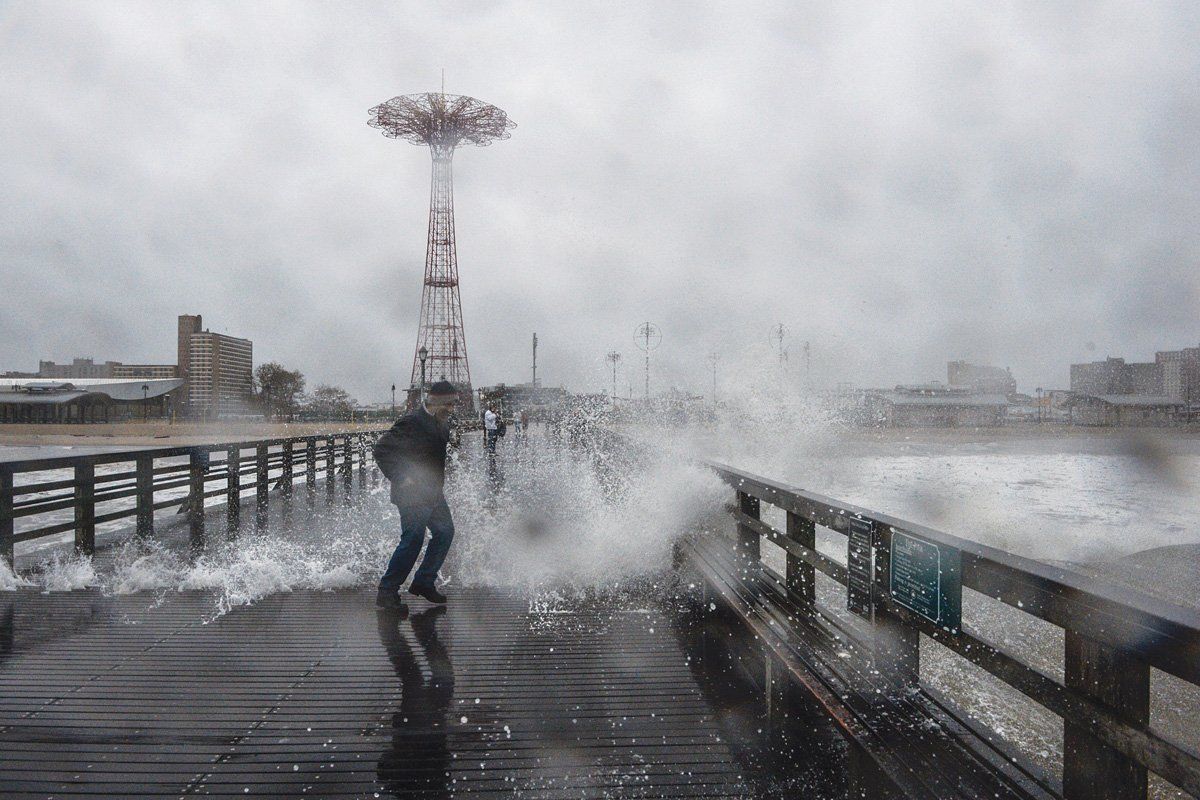 As Sandy rolled toward Coney Island, whipping sand and debris across the famous boardwalk, officers at the NYPD's 60th Precinct prepared to evacuate. As NYPD steamfitters Kevin Hunter and Anthony DiMaggio hurried to a subterranean boiler room to shut down the station's heat valves, a burst of water—a "five-foot wave," one cop said—smashed into the station, consuming the basement and knocking down one of the boiler room's walls. Hunter's leg was caught in the boiler's machinery and completely submerged under water, and he was unable to get free.
DiMaggio screamed for help, and Lt. Peter O'Neill and his fellow officers rushed to the flooded room, which was already under eight feet of water—with it rising fast. "It was like a waterfall," O'Neill, a 15-year veteran, recounted. "I've been in plenty of hairy situations, but this was probably the scariest thing I have experienced on the force." The officers of the 60th Precinct sprinted down the stairs and, with a collective pull, yanked Hunter to safety.
With Hunter, the officers still had to evacuate person­nel from the flooding station. "I'm six feet tall," O'Neill says, "and the water outside the precinct was up to my neck." The taller cops walked, the shorter ones swam, to higher ground, where EMT-trained officers were loading injured evacuees onto buses to deliver them to a nearby hospital.
Not all of New York's finest were so lucky. Artur Kasprzak, an NYPD officer attached to the 1st Precinct in lower Manhattan, was in his Staten Island home when Sandy struck. As floodwaters rushed into the house, Kasprzak hus­tled seven family members, including his 15-month-old son, out of the basement and into the attic. But Kasprzak, for reasons unknown, then returned to the basement and was consumed by floodwaters. When police scuba teams arrived, a downed power line hindered their search. Kasprzak, who served for six years on the force, was found dead the following morning.
Sandy's Assault on the NYPD's 60th Precinct | U.S.