Sanfilippo Syndrome: Mother Speaks Out About Toddler's Childhood Dementia Diagnosis
No parent should have to bury a child, but that's a reality Rebecca Griffiths knows she might have to face. Her 2-year-old son, Reggie, has childhood dementia, and the odds are stacked against him living to see his 20th birthday.
Reggie, from Staffordshire, England, has Sanfilippo syndrome, Stoke on Trent Live reported. His 25-year-old mother told the website her son's brain is "very damaged" by the condition, which is also known as mucopolysaccharidosis (MPS) type III.
She first noticed something was up when Reggie repeatedly rocked back and forth on the sofa. It also took him longer than most children to learn to sit up, crawl and walk.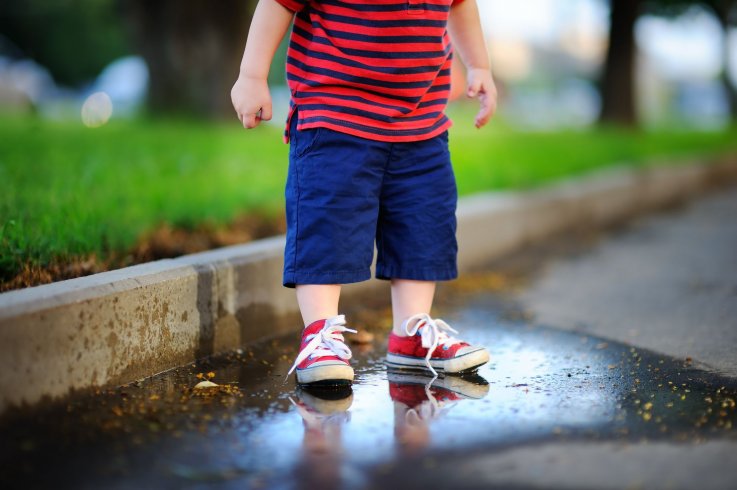 "I don't think he will ever learn to talk," she said, describing him as a "very happy child" who is "just lovely.
"Me crying or falling apart won't help him. I want to make the most of him while he's with me," she said.
Sanfilippo syndrome is a rare genetic neurodegenerative disease that affects one in 70,000 children, according to the Sanfillipo Children's Foundation.
It is caused by an enzyme deficiency that causes the cells to malfunction. The condition is categorized as either A, B, C and D, with each referring to a different enzyme. Type A is the most common form.
Mucopolysaccharides are chains of sugar molecules that form tissues in the body, including the bones, cartilage and tendons. Most people are able to build and break down these molecules using enzymes. But those with MPS III are missing an enzyme that cuts up mucopolysaccharides. When these sugars build up in cells, they eventually stop working.
As a child's brain cells fill with waste, their central nervous system degenerates. Their brain damaged, they can become hyperactive; they struggle to sleep, and their speaking and thinking skills fade. Neurodegenerative decline, known as dementia, is among the symptoms of Sanfilippo syndrome. Children can also experience heart problems, seizures and a loss of mobility before they eventually die.
Read more: Most common childhood cancer is likely caused by lack of exposure to infections, major study finds
Patients will become progressively more reliant on their parents and caregivers as their condition worsens.They will need to take care of incontinence, personal hygiene and nutrition.
There is currently no cure for Sanfilippo syndrome, and scientists are working to develop treatments to replace the missing enzymes in those living with the syndrome. On average, most children with MPS III die as teenagers, but patients have been known to live into their 50s.
Reggie is currently in the second stage, where he is hyperactive, nonverbal and has difficulty sleeping, said Griffiths.
Griffiths plans to hold a fundraiser in Knutton on September 1, with proceeds going to the MPS Society.
Sanfilippo Syndrome: Mother Speaks Out About Toddler's Childhood Dementia Diagnosis | Health