How 'Game of Thrones' Star Sophie Turner's Activism Was Inspired by her Role as Sansa Stark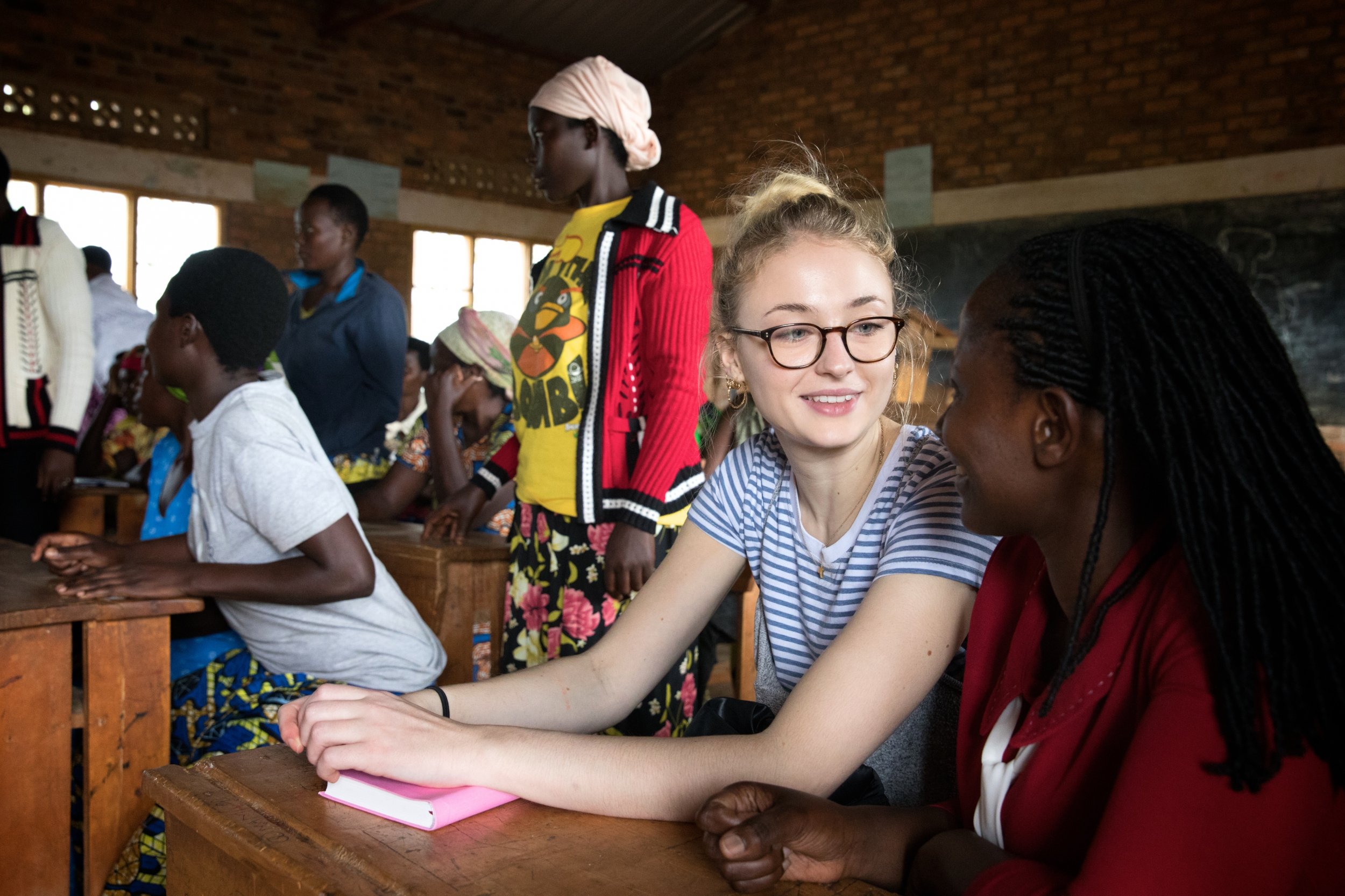 Game of Thrones star Sophie Turner is speaking out on Sansa Stark's controversial rape scene and how it inspired her to meet real-life rape survivors in Rwanda.
Turner's character, Sansa, was sexually assaulted on her wedding night by deviant Ramsay Bolton, whom she was forced to marry in Season 5.
The actor wrote in a piece for Reuters that she "was angry that there is such a taboo surrounding rape and that depicting it on screen was seen as vulgar."
"There was a huge reaction, and not a particularly positive one," she continued. "People were boycotting the show, multiple articles were being produced online and it was a trending topic on Twitter."
In response to the backlash, Turner, 21, said she was inspired to raise awareness and support for real women who have experienced sexual abuse.
Related: Who is Jim Broadbent Playing on 'Game of Thrones'?
She has become a patron for the charity Women for Women International and recently visited Rwanda, where hundreds of thousands of women and girls were raped during the Rwandan genocide in 1994.
Turner filmed a short film during her trip, released on International Women's Day Wednesday, which documents her encounters with rape survivors:
"The women I met in Rwanda have inspired me in so many ways," Turner wrote. "They've shown me that no matter how bad a person's situation can be, whether financially, emotionally, sometimes even physically; it is possible to heal and to get yourself back on track, through sheer perseverance and the power of teaching and friendship, it's possible to do and become whatever you want."