What Are the Santa Ana Winds? Map Shows Red-Flag Warnings for Increased Fire Risk Across California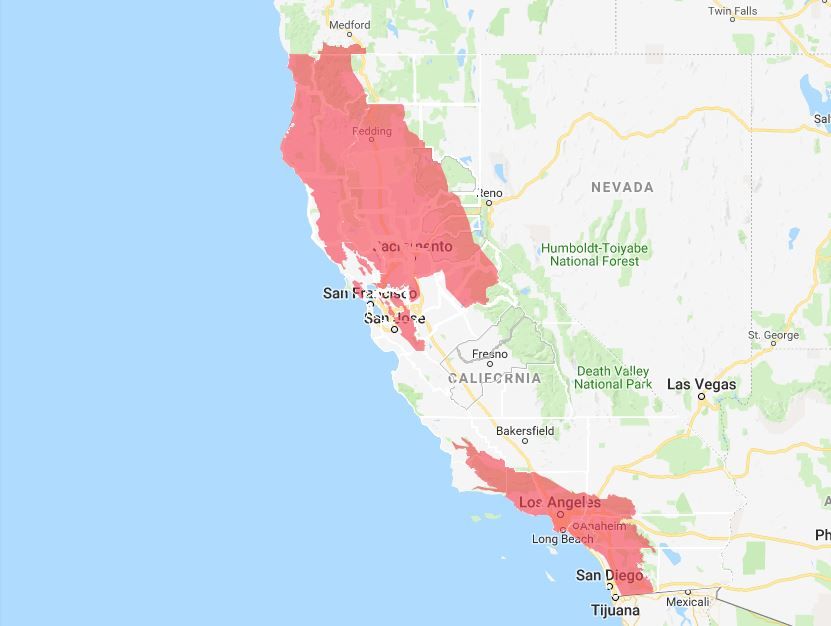 People around California were under red flag warnings Monday due to the conditions caused by the Santa Ana winds, making extreme fires possible.
A red-flag warning is issued when there's a weather event that could possibly cause "extreme fire behavior" sometime in the 24 hours following the warning, according to the California Department of Forestry and Fire Protection. It's the highest risk warning that can be issued for fire risks.
There were strong winds blowing across the state as early as Monday morning that were increasing the chances of fires developing. A map from Cal Fire shows where the red flag warnings were in effect Monday throughout California.
The Santa Ana winds are caused by several factors combining to create the perfect conditions for the winds. They usually occur in southern California and they're actually a weather condition constituted by strong, hot and dust-bearing winds that come from the desert regions that are located inland. They travel west in the direction of Los Angeles and the Pacific, according to the National Weather Service.
The factors that contribute to the winds forming are high pressure over the Great Basin that creates clockwise winds, then northeasterly winds that can bring the hot and dry air from the desert over to the southern part of California. That air then compresses and becomes even more warm and dry as it moves in the direction of the lower terrain, according to the NWS. Finally, the winds funnel in gusts, sometimes at speeds of 60 miles per hour, and create the dangerous conditions, according to the NWS.
Cal Fire advised those in the area to be prepared to evacuate in a moment's notice while the fire conditions remained in effect. It also recommended that people also have wildfire evacuation plans in place as well as pre-evacuation steps they were ready to take if they had time.
Some people were tweeting about the winds that were happening already on Monday near where they lived. Some said the winds were strong enough to wake them up in the middle of the night and also to result in the power going out.
There were reports of downed trees and powerlines across much of the state Monday and peak gusts in Fremont Canyon were reaching 75 miles per hour while gusts near Mission Viejo were about 60 mph, the NWS shared.